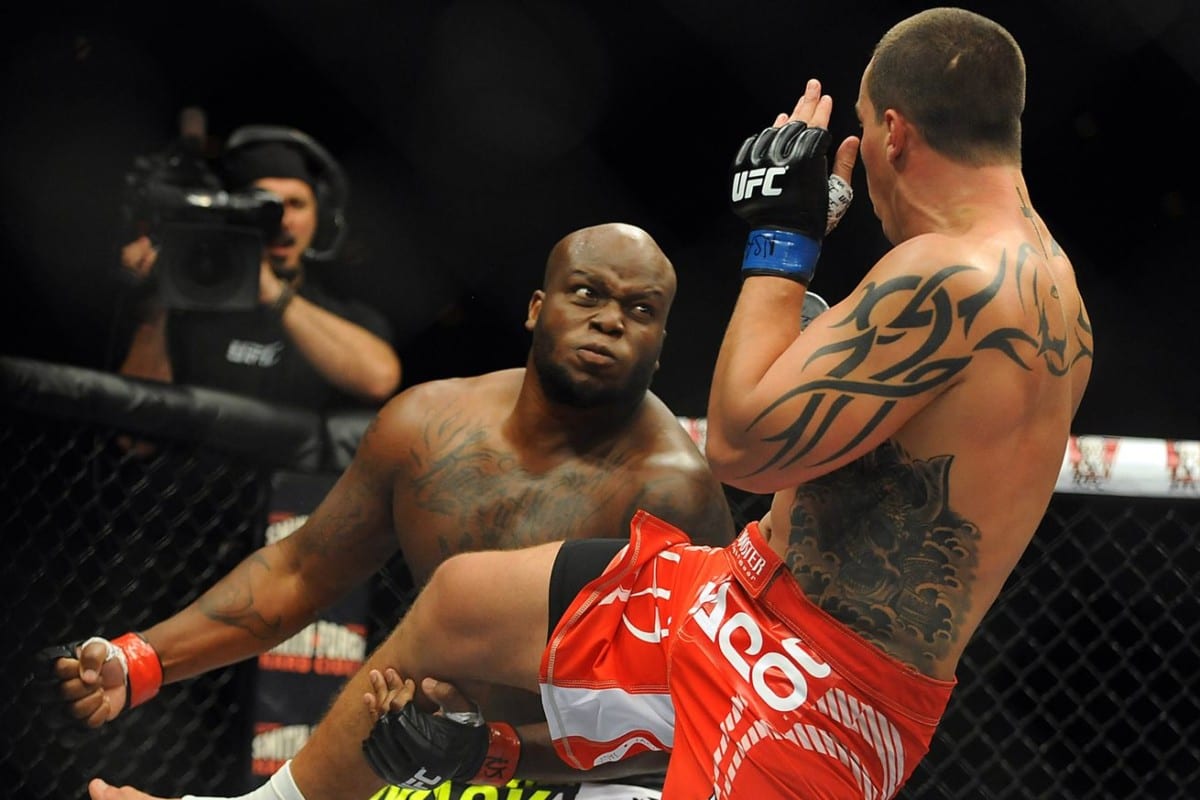 Derrick Lewis looks set for a busy 2019. The former UFC heavyweight title contender, who faces Junior Dos Santos at UFC on ESPN+ 4 on March 9, has drawn up a list of fighters he intends to throw down with this year — starting this weekend with the the former champion Dos Santos.
"He's probably the weakest guy that I'm gonna fight out of the guys that I've fought before," Lewis said of his opponent. "He's probably like the fifth or the sixth guy. I don't think he's the toughest guy I've ever fought so we'll see on March 9th."
Things could have turned out very differently for Lewis. His heavyweight title defeat last November against Daniel Cormier could have been followed with a quick turnaround against Stipe Miocic, an opportunity put forth to him by UFC brass.
"They offered me Stipe but I told them it was too short of a notice. It was right after the DC fight and they wanted me to fight in January, right after I just lost to DC. So I just told them no, I needed some time off.
"I had a fight in November then they wanted me to fight in January. I'm like, damn! This are all top guys so I needed some time off. I wanted a full training camp. My body, my mind wasn't quite right."
View this post on Instagram
Ever the pragmatist, Lewis was keen to stress the topsy-turvy nature of the division in which he fights, where one telling strike can so often bring a fight to an immediate conclusion.
"It's like I say all the time, it's the heavyweight division," Lewis said. "It doesn't matter if the guys a black belt or if he's a world-class boxer. We still have a 50-50 chance. We're heavyweights, so it's just gonna take one punch.
"… Really, [I'll end the fight] whatever round I want. If I want to end the fight in the first, I'll end the fight in the first. If I want to end the fight in the fifth, I'll end the fight then. So it's just whenever I get ready to."
For a man who nearly retired due to a back complaint which flared up in a loss to Mark Hunt in 2017, Lewis intends to keep as busy as he did last year where he fought four times. The next stop on this particular train? Cleveland, Ohio and a certain Stipe Miocic.
"Hopefully everything goes good with the JDS fight and we get it back in there real quick with Stipe," said Lewis. "It really don't matter who I fight next. He's just right there and he called me out before. They had me booked with JDS while he called me out so I'm just gonna go ahead and call him out before this fight."
Comments
comments