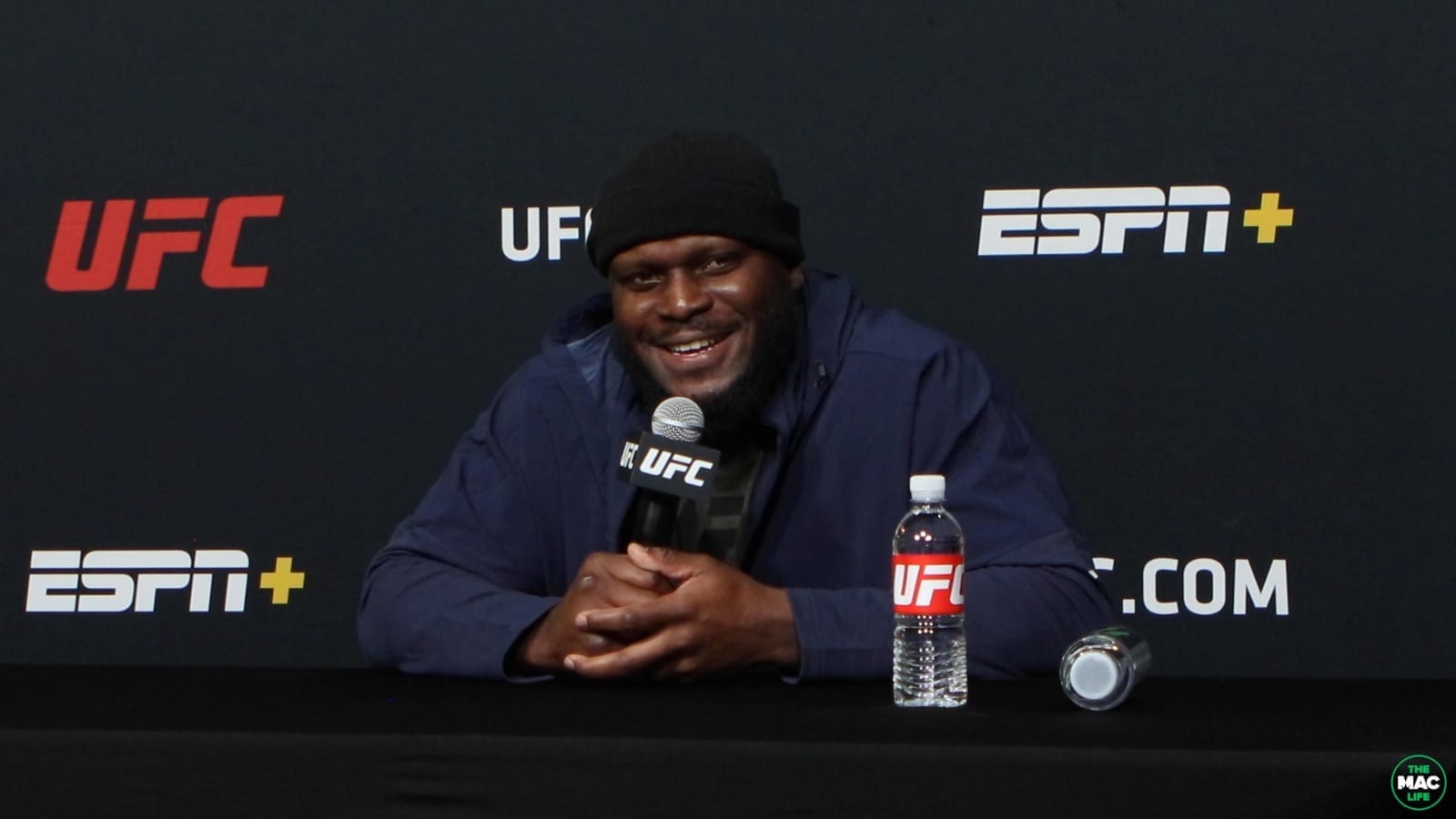 Derrick Lewis says he's aware of his advancing age, and as such doesn't want to wait on the sidelines for a potential title shot.
Stipe Miocic and Francis Ngannou are set to meet at the end of this month for a world title, after which the winner will more than likely move on to meet Jon Jones later this year. If that is the way things play out, then Lewis would end up potentially not compete again until 2022. Something he's not interested in.
"For me, I want to stay active," Lewis said, speaking on The Joe Rogan Experience. "I don't want to be waiting around to fight anyone, because I'm not young like I used to [be]. So I don't want to wait around and fight for the title or wait around to fight a certain opponent. I want to fight anyone who is ready. I know my window of time is closing to make money. I don't have that much time left to make money, so I don't want to just sit around."
After his recent win over Curtis Blaydes, Lewis called for a bout with Alistair Overeem, despite Overeem's recent defeat at the hands of Alexander Volkov. Unfortunately for Lewis, Overeem was let go from the UFC after this loss, meaning his options for plausible fights were left shrinking.
Therefore, despite UFC president Dana White's apparent unhappiness with Cyril Gane's most recent performance, Lewis would be open to meeting up with the Frenchman next time out.
"It all depends. I don't know how the UFC wants to build up that Ciryl Gane guy or if they want to get him in there in the mix right away," Lewis said. "I started getting tagged in the fight, because they said [Gane vs. Rozenstruik] still wasn't worse than me and Francis. I'm like, 'Damn. OK. Shit'."
Comments
comments