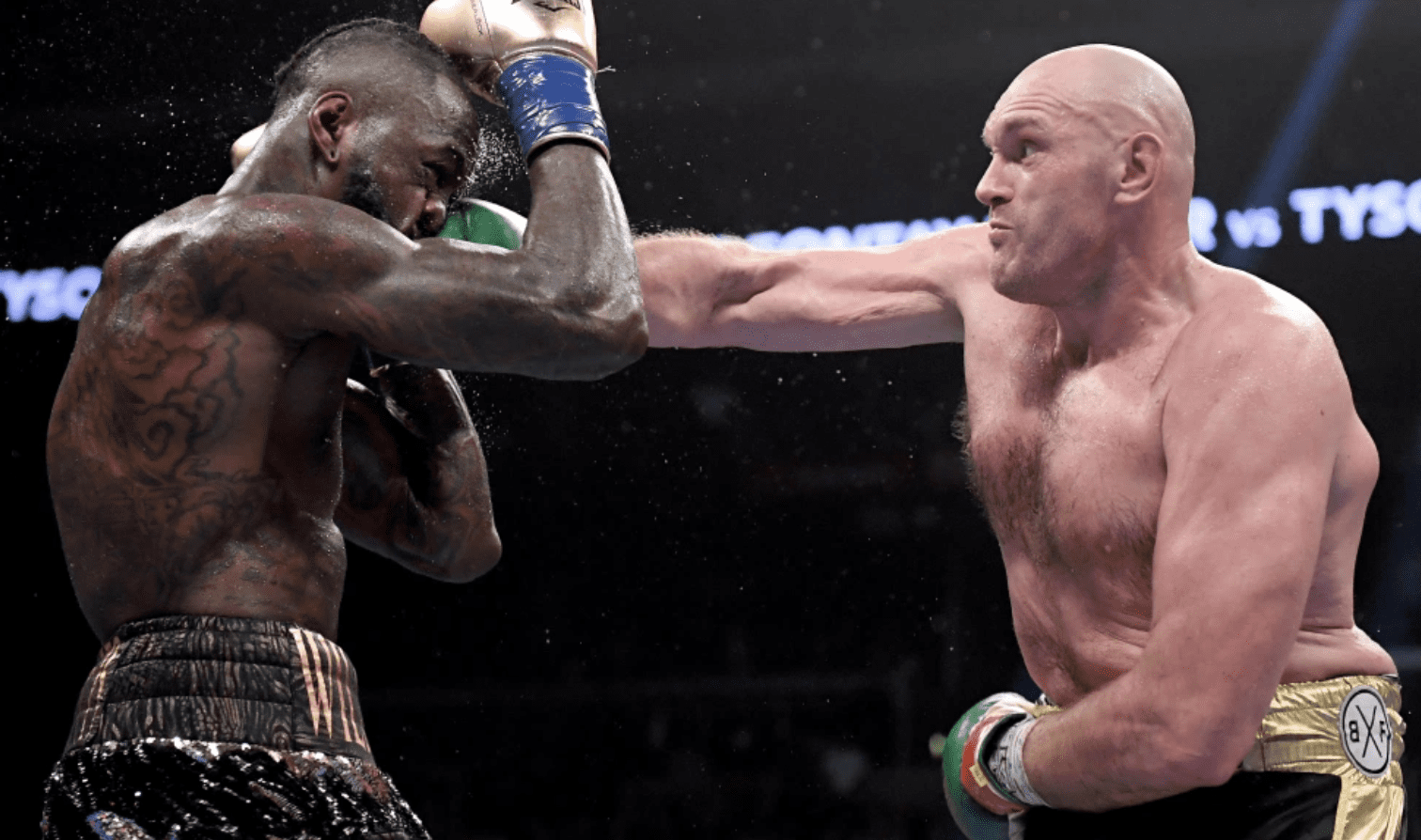 Tyson Fury says if he and Deontay Wilder meet in the ring for a third time, it'll go even worse for his American rival.
While Fury is believed to be set to face countryman Anthony Joshua in the summer, Fury is open to another meeting with Wilder, whom he dethroned as champion last Feburary. In that meeting, Fury got the victory after the contest was stopped in round seven. In their first, Fury reached the final bell and was widely believed to have won the bout, only for the judges to label it a draw.
While Wilder appears to have moved on from the contest, despite throwing a huge amount of conspiracy theories and ever since, Fury admits a third bout could still take place in the future. An occasion he says that will be even more decisive.
"It was either him or me, but you've got to have the nuts to stand in the middle of the ring and say, 'Right, let's go throwdown and if you beat me, fair play, and if I beat you, fair play'," Fury said, speaking at an MTK event this evening. "But that wasn't the outcome we got, was it? Because if he'd have beat me, I'd have said, 'Fair play mate, well done, you're a good man'. But because I beat him, he had to cry like a little girl and make a million excuses.
"I'm not disrespecting him. I'm sure he's got to make all these excuses up in his own mind because maybe one day he'll have to fight me again. But when he does, I'll absolutely destroy him next time. Even easier than I did this time. This time wasn't even a boxing match, wasn't even a contest. Hit me about three times in seven rounds. [Next] time, I'm going to take him out in one or two rounds. Proper annihilate him. Hop through him like a hot knife through butter. Cut him down like cheese."
Comments
comments