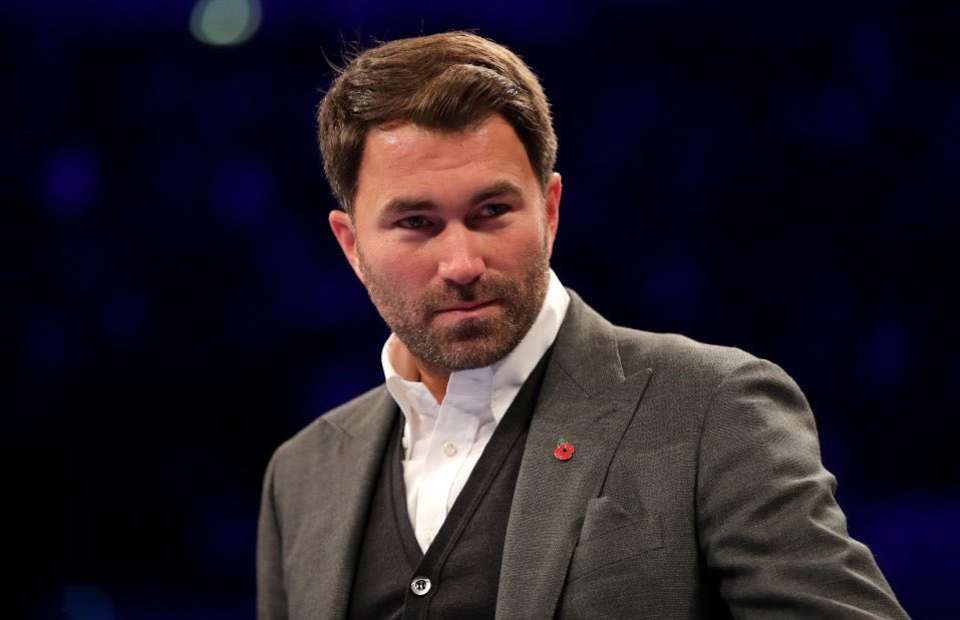 Eddie Hearn says he thinks Tyson Fury is getting frustrated about the prolonged negotiations for a fight with Anthony Joshua, and that can be why the boxing heavyweight has been making some alarming claims of late.
Over the past few days, Fury has stated he's ceased training and is now trying to drink as much as 14 pints a day as he waits for a fight date. While it wouldn't be the first time the WBC champion has made jokes that have been taken as serious, the remarks did get Joshua's promoter Eddie Hearn to at least raise an eyebrow.
Hearn said: "Although they are going to put pen to paper, the interview was a bit disappointing because I want to hear him say 'The only fight I'm interested in is Anthony Joshua'. I don't know whether he was in a bad mood or pulling everyone's plonker. What I do know is everyone has put a lot of work into this deal and he is on board.
"Last week he said he would never ever fight Deontay Wilder again and now he says he might fight him next, so we are just focused on what we are doing and we are on the verge of giving everyone some great news. I think we are days away – I know I have said that two and five weeks ago – but we are days away from giving everyone some good news.
"AJ just wants to be undisputed. He's so driven and what I saw last night – in the minute I watched – I didn't feel the energy from Tyson Fury. I want him to get his mojo back and start concentrating on what is a life-changing moment for our sport – the undisputed heavyweight championship of the world between two Brits."
Comments
comments