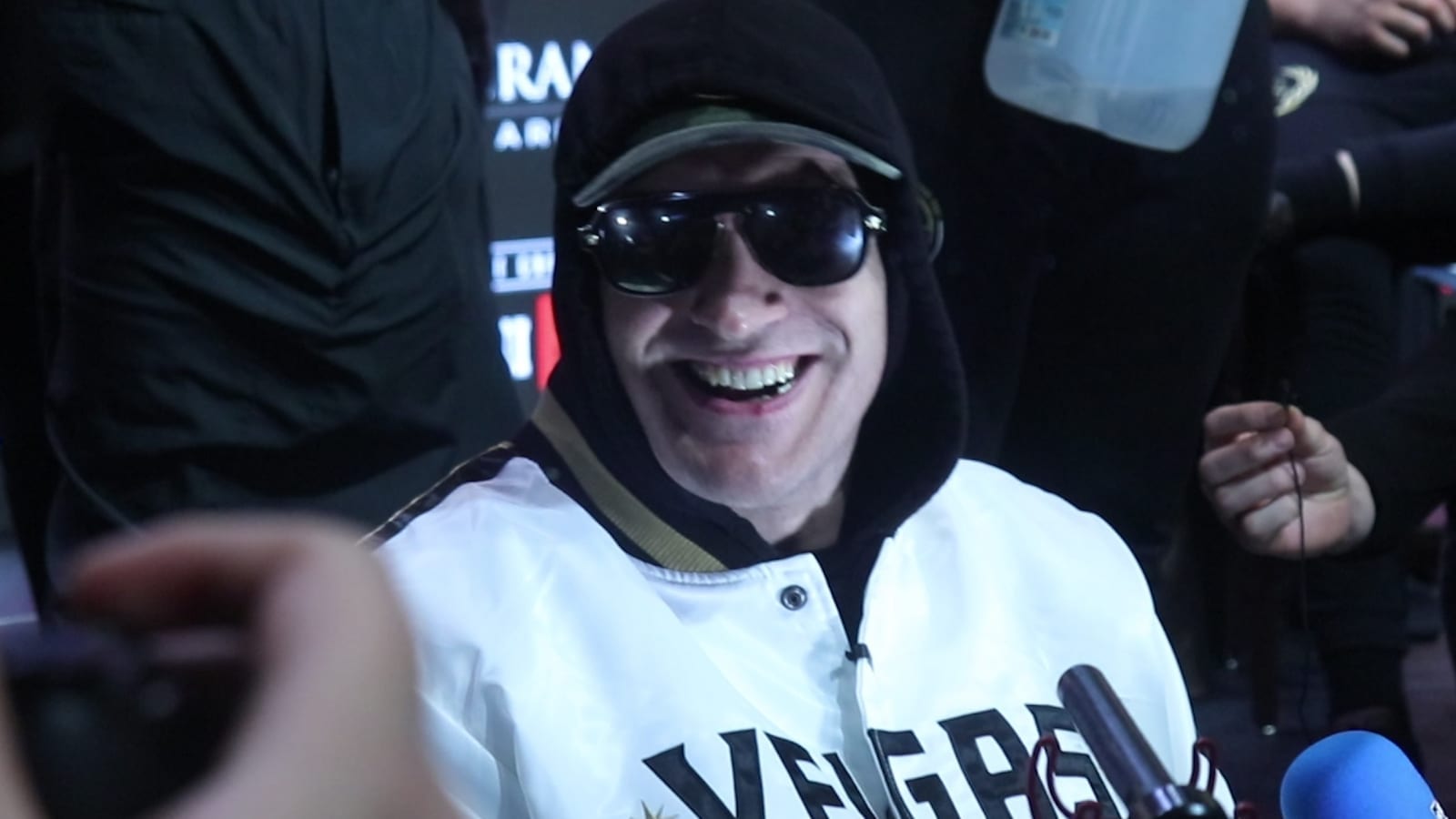 Tyson Fury is cutting a frustrated figure as negotiations for a fight with Anthony Joshua continue to be drawn out.
The WBC heavyweight champion has long been linked to a match-up with his rival (and countryman) Joshua, but as is so often the case with boxing, no bout has yet come to fruition. While both team Fury and team Joshua say an announcement is imminent, Fury himself appears to be increasingly irritated with the proceedings, and claims he has stopped training to focus on drinking instead.
"I'm not training anymore, I've packed it in," Fury said, speaking at an MTK event. "I hadn't stopped training since December 2017 and even after the world title fights I still went running 10 miles the next day. I'm having some time away from the game at the moment, I've been ready to fight since I beat Deontay Wilder last year. I've had no success in trying to get a fight, it's not just down to Covid, there's been a lot of stuff going on.
"I'm just concentrating on getting my 10 packs of Stella to 12 every day. I'm not really eating through the day so I make up for the calories in the night time."
But while fans might be starting to get a little concerned Fury is returning to his darker days, the 'Gypsy King' claims it's all just annoyance at an inability to find a fight or a challenge.
"I'm 32-years old. I'm at the tail end of my career getting too long in the tooth for this game," Fury said. "I need to just fight whoever's out there. Joshua, Wilder, Whyte. Whoever's available to have a dust-up with me. See, I'm looking for a challenge. I've been searching the world for 13 years as a professional to find a man who can better me and I just can't find him.
"Even when I go away on away soil and give all the odds away, they still can't beat me. I'm like the bionic action warrior. I can't be beat."
And for any fans worrying about Fury's athletic shape at present?
"I could drink 14 pints of beer and still give Anthony Joshua a hiding. No problem. … I only need six or seven weeks of training anyway for these bums. I don't need no big sparring partners for a methodical body-building-type guy. I just need the local binmen and firemen, local strongmen."
Comments
comments