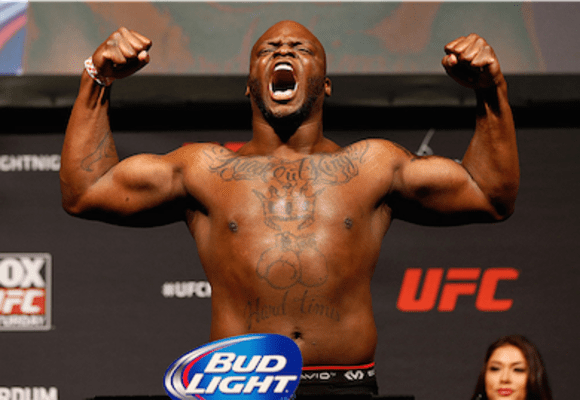 In critical situations, communities often find themselves coming together, and the devastating Hurricane Harvey that hit Texas this week has proven that old adage true.
And, MMA fan favourite Derrick Lewis has emerged as a beacon of that community spirit. After realising many people's homes were so flooded that they were left stranded, Lewis took to his truck and headed out into the waters to help as many people as he could.
According to the UFC heavyweight in an interview with ESPN, he's helped more than a few.
Estimating that he'd reached "over a hundred" people, Lewis explained that he was motivated to go and help after realising law enforcement would be unable to do similar feats unless the situation was truly dire.
"First of all, me and my wife was watching the news and we heard that the officers are not going to be going out," Lewis said. "The only way that they're going to be going out is life or death situations. I seen that and I really didn't like that so I went out and tried to help as many people as I can."
But despite already contributing hugely, Lewis isn't stopping anytime soon.
"Last night, we heard that Beaumont got hit pretty bad too," Lewis said. "They're a few miles away from Houston and a couple of buddies of mine, right now we are cooking, we barbecuing, and getting everything prepared to head out that way."
–
Comments
comments