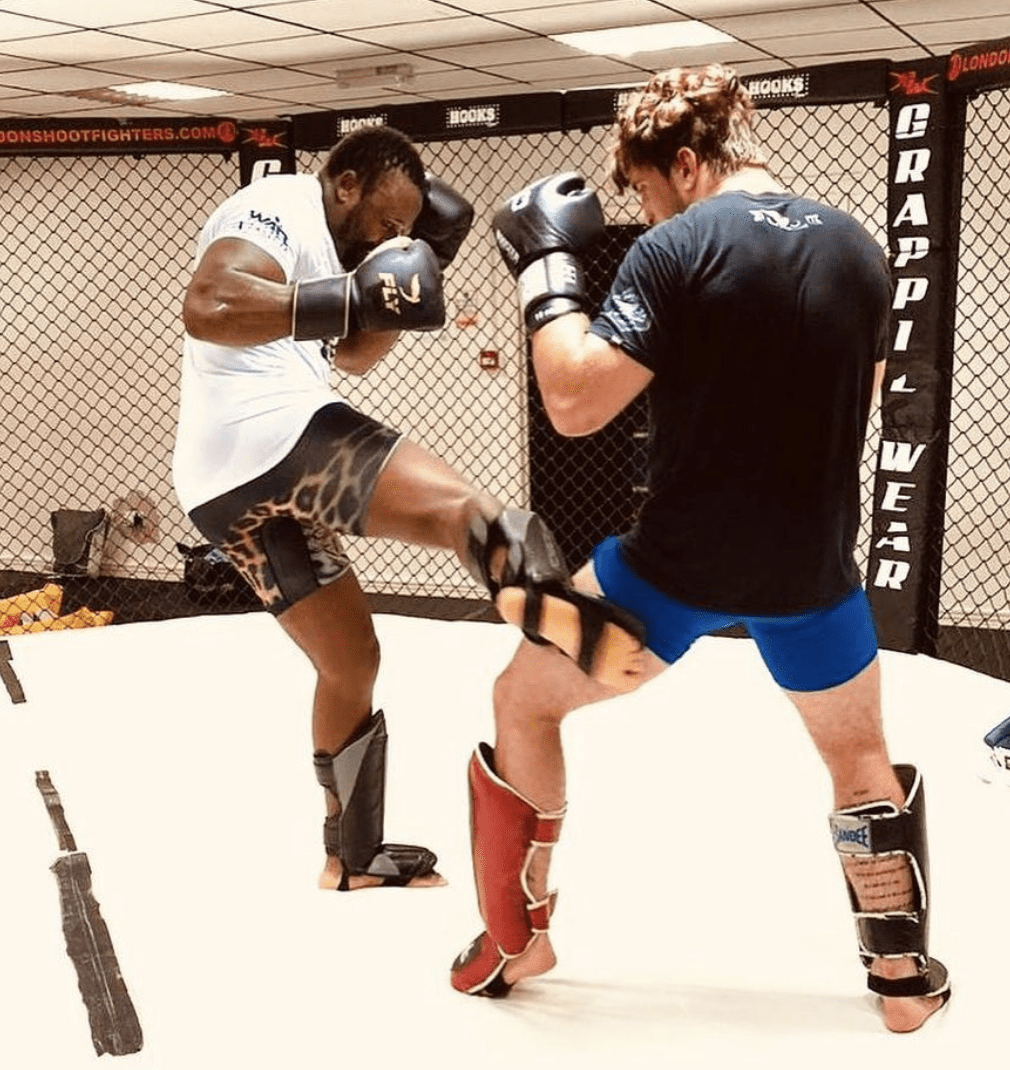 Dereck Chisora says he could make the switch to mixed martial arts from boxing as soon as this weekend.
The fan favourite Brit has mentioned making a crossover before, but previously hadn't put a timeline on such a move. Apparently, training with the likes of Michael 'Venom' Page has whet his appetite, and even though he's scheduled to meet Oleksandr Usyk this Saturday night, he's already considering his future plans.
"That kind of training helps my fitness," Chisora said, speaking to The Athletic. "I realise I can be a good MMA fighter so I might convert into that after the Usyk fight. We always see the MMA fighters coming to boxing so I figure I'm going to go to the other side."
It comes on the back of what Chisora says is a career resurgence after forming a partnership with former rival David Haye. Chisora, who was once bottled by Haye at a press conference, says the foe-turned-friend has taught him how to become a proper athlete rather than someone who trained completely uninformed.
"I think David actually showed me how to be like an athlete and train like an athlete," Chisora said. "He's shown me the right way to train, what supplements you should take, helped build the right team of trainers around me to show me the right things to do, and I'm like 'Cool.' I just do it. I don't complain… OK, sometimes I complain a little bit," Chisora joked, "but then he explains why I have to do it and I'm like 'OK, you're right I'll do it.'"
Comments
comments