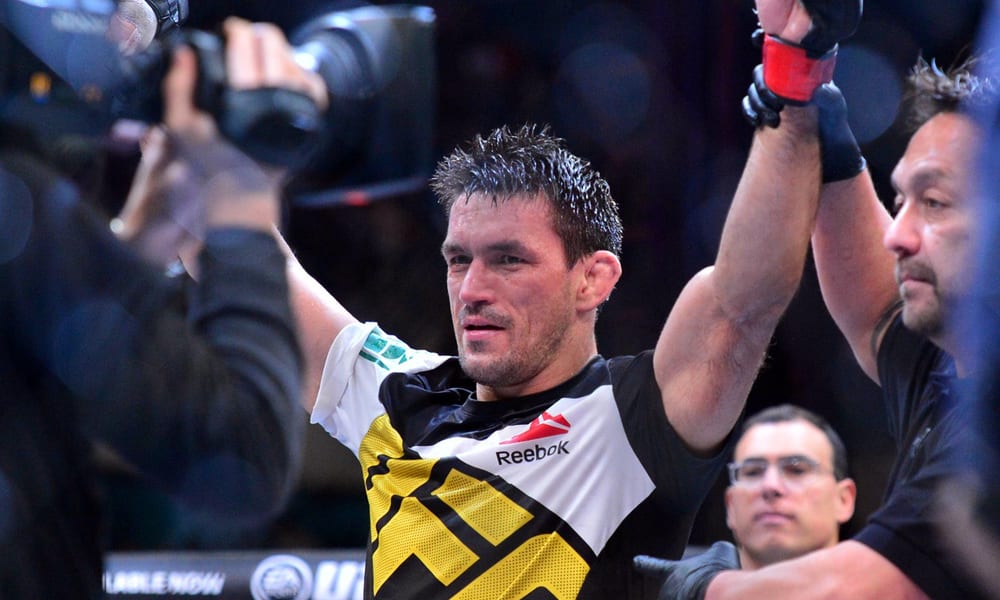 Brazilian submission artist Demian Maia removed any sense of doubt as to who the next challenger for welterweight gold should be when he defeated Jorge Masvidal by unanimous decision last month.
Maia has rattled off seven straight wins against a murderer's row of fighters at 170-pounds but in champion Tyron Woodley he faces the division's finest but, regardless of the recent success that the champion has enjoyed, Maia is confident that he has enough in his locker to emerge from their meeting with a gold belt around his waist.
While the date for this bout has yet to be revealed, in an interview with Combate the BJJ black belt has suggested that a date in the autumn would be ideal.
"If I could choose, I'd like to fight in October. What I heard from the UFC is that it'll be a title fight against Tyron Woodley, not it's up to them to set the date," Maia said.
"I have a good feeling about this fight. Around the Top 5 and Top 10 guys, anyone can win. Especially at my weight class, I believes there's about five or six other guys who could be champions. But the champion is Tyron and know it'll be a hard fight, but I think I have a good shot against him."
Maia's current winning streak has seen him emerge victorious against the likes of Carlos Condit, Matt Brown and Gunnar Nelson but all of those will count for naught in his bid against Woodley — a fighter who has a history of negating the strengths of his opponents. Whatever happens, it'll be fascinating to watch.
Comments
comments