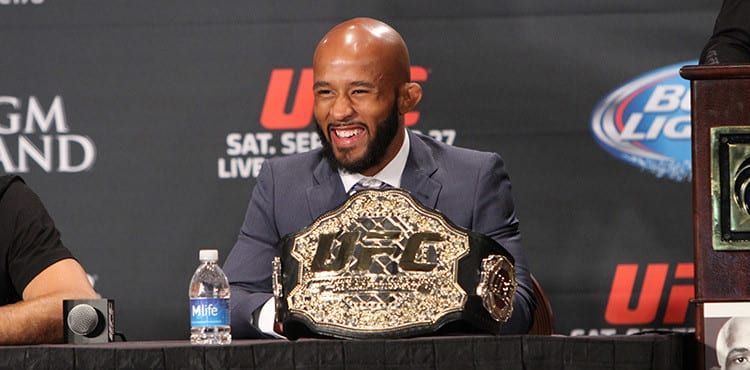 Demetrious Johnson will attempt to match Anderson Silva's legendary record of 10 straight title defences, as he faces Wilson Reis at UFC Fight Night in Kansas City, in April 15.
The two had previously been scheduled to face each other, but Johnson had to withdraw via injury and ended up facing The Ultimate Fighter winner Tim Elliot, who he defeated last December. For Reis, he enters the fight on three straight victories.
Also announced for the card is a middleweight bout between Ronaldo 'Jacare' Souza and Robert Whittaker. It's a step up for the young Whittaker, and it's a meeting of two men with momentum. While Souza remains one of the best fighters in the world, Whittaker has looked increasingly impressive with every appearance.
Whichever of the two walks out with a victory will likely do so in the direction of title contention.
Comments
comments