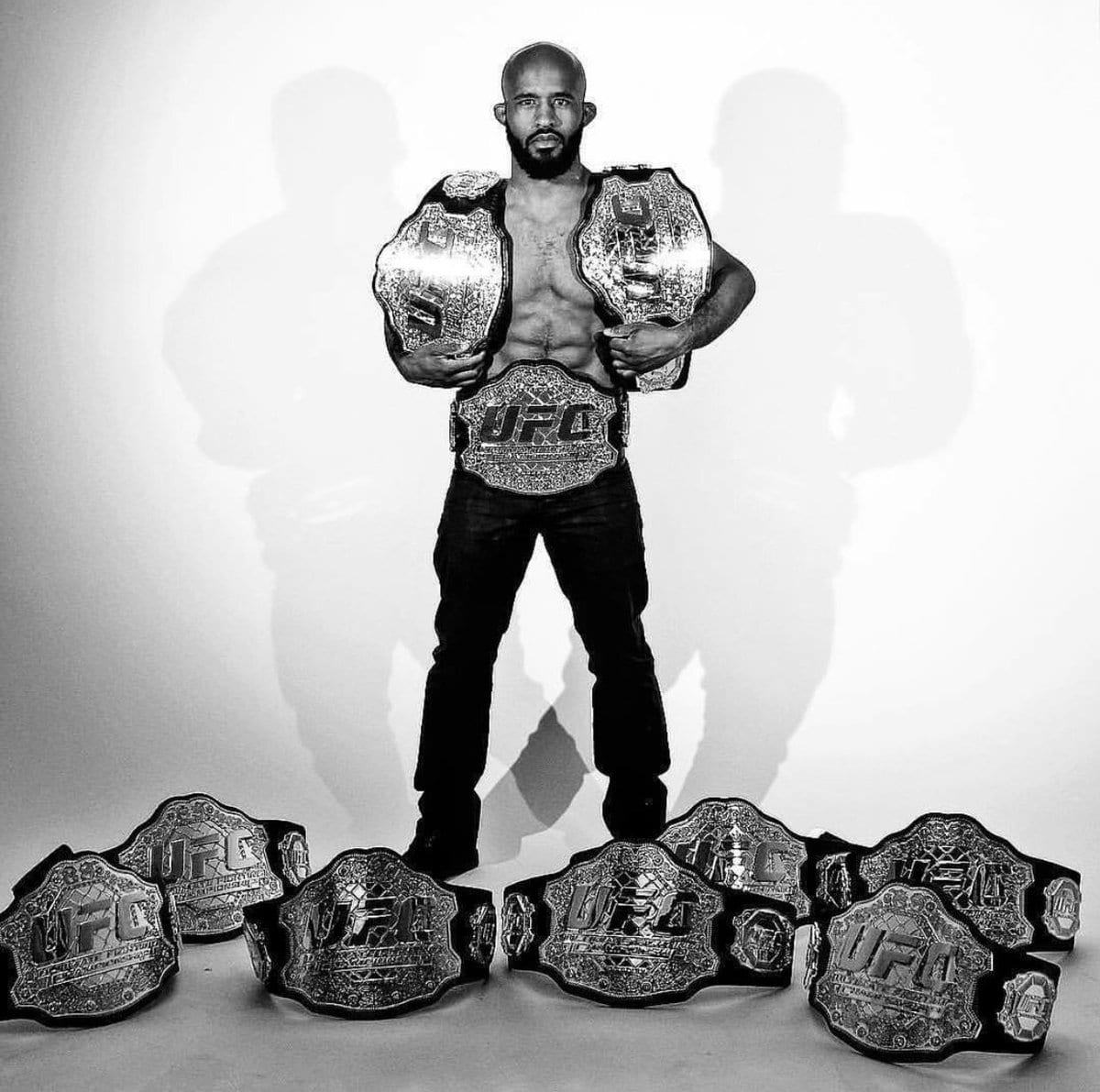 Demetrious Johnson got his titles, and to be fair, they look pretty damn good.
The UFC flyweight champion and all around phenom made some noise recently about the fact he hadn't been given a UFC title belt to mark every successful championship fight he's been involved in (of which there has been a few). After UFC president Dana White heard the complaints, he promised to make it right — even if it came with a pretty substantial bill.
"I'm going to get him his belts," White said backstage after Johnson's last fight. "He's definitely getting his belt from tonight, and then I guess I've got some catching up to do.
"You don't get a new belt every time. You defend your belt, you keep your belt. If we were handing out belts with every single defence, that would be a lot of money. And to be honest with you, we don't even have eight more belts. They bring them, we order them as we do events. There's going to be a backup on his belts, but he's going to get them."
GOLD!!! pic.twitter.com/0HZxMXrsTr

— Demetrious Johnson (@MightyMouseUFC) May 10, 2017
With his last victory over Wilson Reis, Johnson equalled former middleweight champion Anderson Silva's record of ten consecutive title defences. With one more win, Johnson will officially become the UFC with most title wins ever.
If you want something even crazier to put it into perspective, the UFC belts themselves are often cited as weighing 12-pounds each. Should Johnson receive another one, they'll all together weigh more than he does when he hits the scale for fight night.
Comments
comments