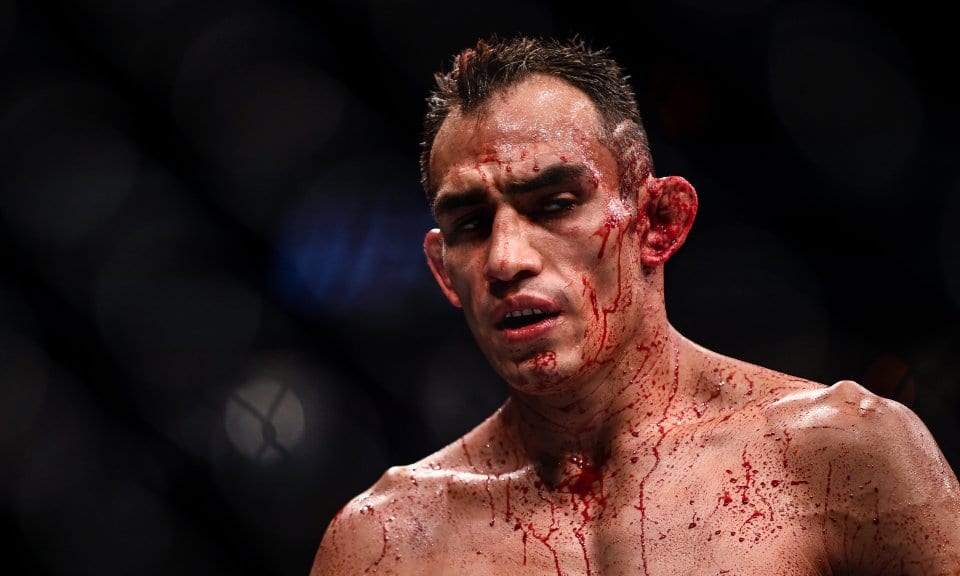 Anyone who witnessed last weekend's UFC 256 card will attest that it was the type of event which would leave its cast of characters with more than a few bumps and bruises, something which has been well and truly confirmed when the medical suspensions associated with the card were announced today.
The two men in the flyweight classic main event, Deiveson Figueiredo and Brandon Moreno, will both be on the shelf for some time after the champion, Figueiredo, was confirmed to have suffered a broken toe as well as a right bicep injury. Unless cleared by an orthopaedic doctor, he must now sit out until June 11. Moreno must also receive medical clearance after an MRI to his left shoulder and an x-ray on his left forearm, and might also out until June.
Tony Ferguson, who suffered his second straight defeat this year when he fought Charles Oliveira in the co-main event, might also be absent from the cage until June 11 after suffering an injury to his left elbow. Oliveira, meanwhile, escapes relatively unscathed and will be cleared in January once a cut above his left eye heals.
Mackenzie Dern, meanwhile, is also facing medical suspension for a broken nose and will also receive results of an x-ray to her left hand. She too must be medically cleared or she is out of action until June.
For the full list of UFC medical suspension, click here.
Comments
comments