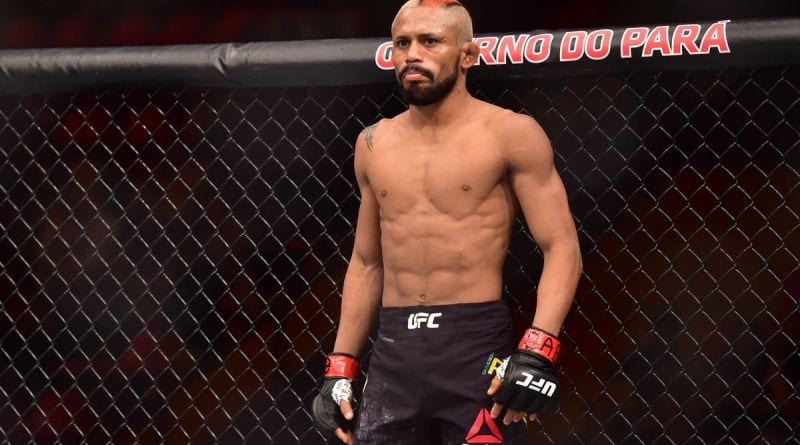 The status of the UFC's flyweight division seems to be in a state of limbo. Again.
Deiveson Figueiredo, who will fight Joseph Benavidez in the main event of Saturday's UFC event in Norfolk, registered a weight of 127.5 pounds at Friday's weigh-ins — a full 2.5 pounds over the flyweight championship limit. The main event will proceed as planned, though only Benavidez will be eligible to win the title with a victory.
The situation is complicated by the fact that Henry Cejudo, who the UFC announced would be relinquishing his flyweight crown, is technically still the champion until the time of the Saturday's fight leading to questions as to what exactly happens if Figueiredo wins, though the UFC have recently announced that the title will remain vacant in that instance.
👍 OFFICIAL! 👍 #UFCNorfolk pic.twitter.com/wkIRNAI5o8

— UFC (@ufc) February 28, 2020
It is a blemish on a flyweight division which has scant contenders and has been rumoured to be a weight class that the UFC is considering dropping. This situation will hardly help with that.
Figueiredo has been deducted 30% of his purse for failing to make weight and joins Travis Lutter and Yoel Romero as only the third fighter to miss weight in advance of a UFC championship match.
For Benavidez — and him alone — it will be a title fight, his first since two losses to former champion Demetrious Johnson.
Comments
comments