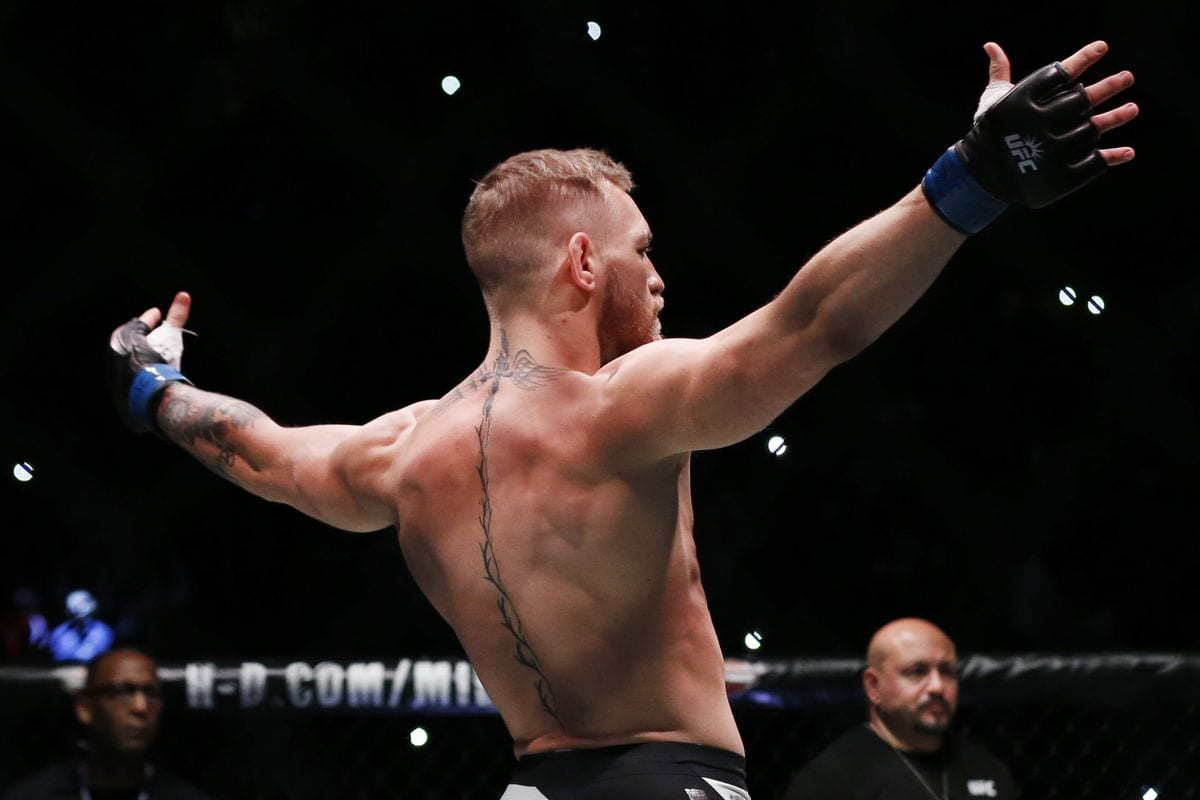 Conor McGregor's influence on popular culture extends far beyond the Octagon.
The Dubliner, who returned to action last month for 40-second shellacking of Donald Cerrone, is one of the most larger-than-life athletes in all of sport — something which has provided inspiration not just for up and coming fighters, but also for some of Hollywood's biggest names.
Ben Affleck has previously outlined how he based his 'Batman' performance on McGregor, while Tom Hardy did the same for his portrayal of Venom and now you can add '1917' actor George MacKay to the list after he announced that his performance of notorious Australian outlaw Ned Kelly was inspired by the Irishman.
"Conor McGregor was a big reference for a modern Irish aggressive (persona). There were so many things," MacKay said of the role.
"Ned is like an animal, he's everything, he's like a mixture of this wild colonial boy but also by the same token, if I'm going to be every element of Australia, there was a bit of a kangaroo dance in there as well."
However, one element of McGregor's that MacKay had trouble replicating was the beard worn by both McGregor and Kelly.
"There was a thing where I tried to grow a beard and I couldn't grow a beard and I think in a way that was part of the release.
"The real Ned has got this beard down to here, people just know the last image of him, and once we got rid of that it was like 'Well let's just get rid of all of it, let's free ourselves of all of that, let's make it in the spirit of things rather than the actual history as to as and when exactly things happened because it's open to interpretation'."
What is it they say about imitation being the highest form of flattery?
Comments
comments