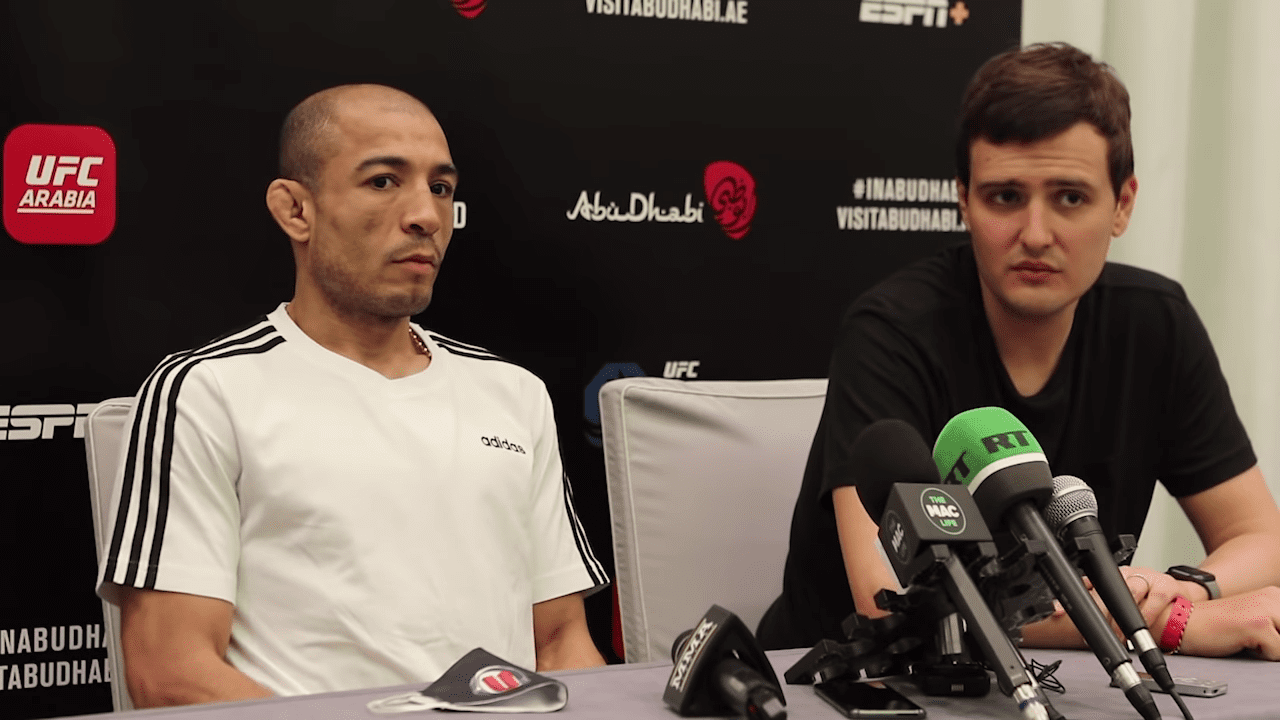 Jose Aldo's decision to drop to the bantamweight division in pursuit of a title in a second UFC weight class proved fruitless on its first attempt in Abu Dhabi last weekend when the former longtime featherweight champion lost by fifth round stoppage to Petr Yan. 
In spite of a run which has now seen him lose six of his last nine fights, Aldo appeared to be in excellent condition early against Yan. While he dropped the first round, he came on strong in the second and was the clear winner of that frame, only for Yan to extend his advantage throughout the rest of the fight until referee Leon Roberts, mercifully and eventually, called a halt to the bout late in the fifth round.
Aldo, it is perhaps fair to say, has had to face the sting of defeat far more in his latter career than he did throughout his prime and as such has become somewhat philosophical about the very concept of losing.
As he wrote on Instagram (via translation): "Today I woke up thinking about what to say to everyone, and what I have to say is that defeat is part of the sport, it is part of my life and only one who does not fight does not lose.
"I did my best in this fight, I did my best and best in training, I did my best in my diet, even in times of pandemic I fought for what I wanted, but unfortunately it didn't. Nobody more than I really wanted that belt, I really wanted to make history but my opponent did better yesterday and he has his merits.
⠀
"But people tend to carry the idea of ​​a perfect world and forget that losing a battle does not make you capable of humiliating, let alone discarding the other. Empathy is always putting yourself in the other's shoes. I will come back much stronger than I already am. My gratitude goes out to my Nova União team, my friends, fans and my family to whom I dedicate my best every day.
Strength and honor always!"
Comments
comments