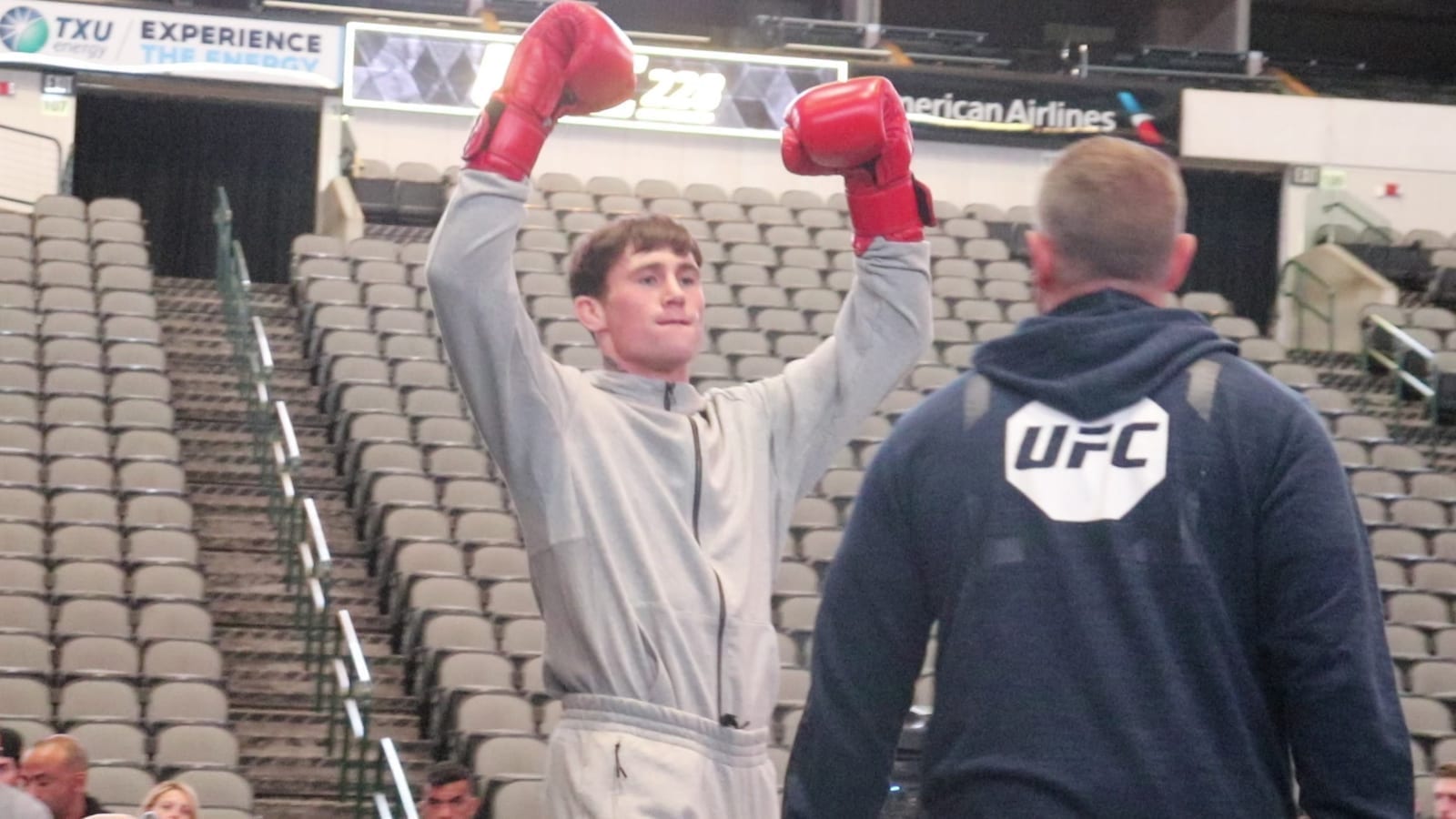 Despite being well known in European MMA circles, England's Darren Till made the rest of the global mixed martial arts community sit up and take note after his one-round shellacking of Donald 'Cowboy' Cerrone in Gdansk, Poland in October 2017.
It was a star-making performance for the Liverpudlian, announcing himself as a serious contender at 170-pounds and propelling him into a fight with fellow striking standout Stephen 'Wonderboy' Thompson in his hometown the following May. A (close) win in that contest came after five round and then, the following September, he was ushered into a title shot, less than a year after his performance in Poland.
Till would suffer a second round submission defeat to then-champion Tyron Woodley, in a bout in which he landed next to no offence. A potentially redemptive bout against Jorge Masvidal followed in March with Till once again losing, this time by second round knockout — and according to the Brit's head coach, Colin Heron, much of this could have been avoided if he took a lengthier route to title contention.
"When we got offered Cowboy, I said to Darren, 'This fight has come three fights too early, in my opinion,'" Heron said to ESPN.
"It's the perfect fight where you'll probably knock Cowboy out, and then they're just gonna come at you. If you're prepared to make this run, like you say you are, you're not gonna get any breaks.'"
That is certainly how it has turned out. The manner of Till's defeat to Masvidal earlier this year has left many analysts suggesting that perhaps a spell on the sidelines would be the best move for him to lick his wounds and return with re-doubled efforts, perhaps at middleweight as has long been rumoured.
"I kind of wanted that fight three fights later. It would have given us another 12 to 18 months in the background. But Darren said, 'No, I want to go for this.' And I said, 'OK, I'm with you all the way, but it's going to mean two or three years of nonstop work.' And that's what he's done."
Interestingly, these thoughts appear to have been echoed by UFC president Dana White recently, who lamented that perhaps he had "pushed" the Englishman too soon upon his emergence as a serious welterweight talent.
Whatever happens, all eyes will be on Till's next move — just don't expect it to come in the near future.
Comments
comments