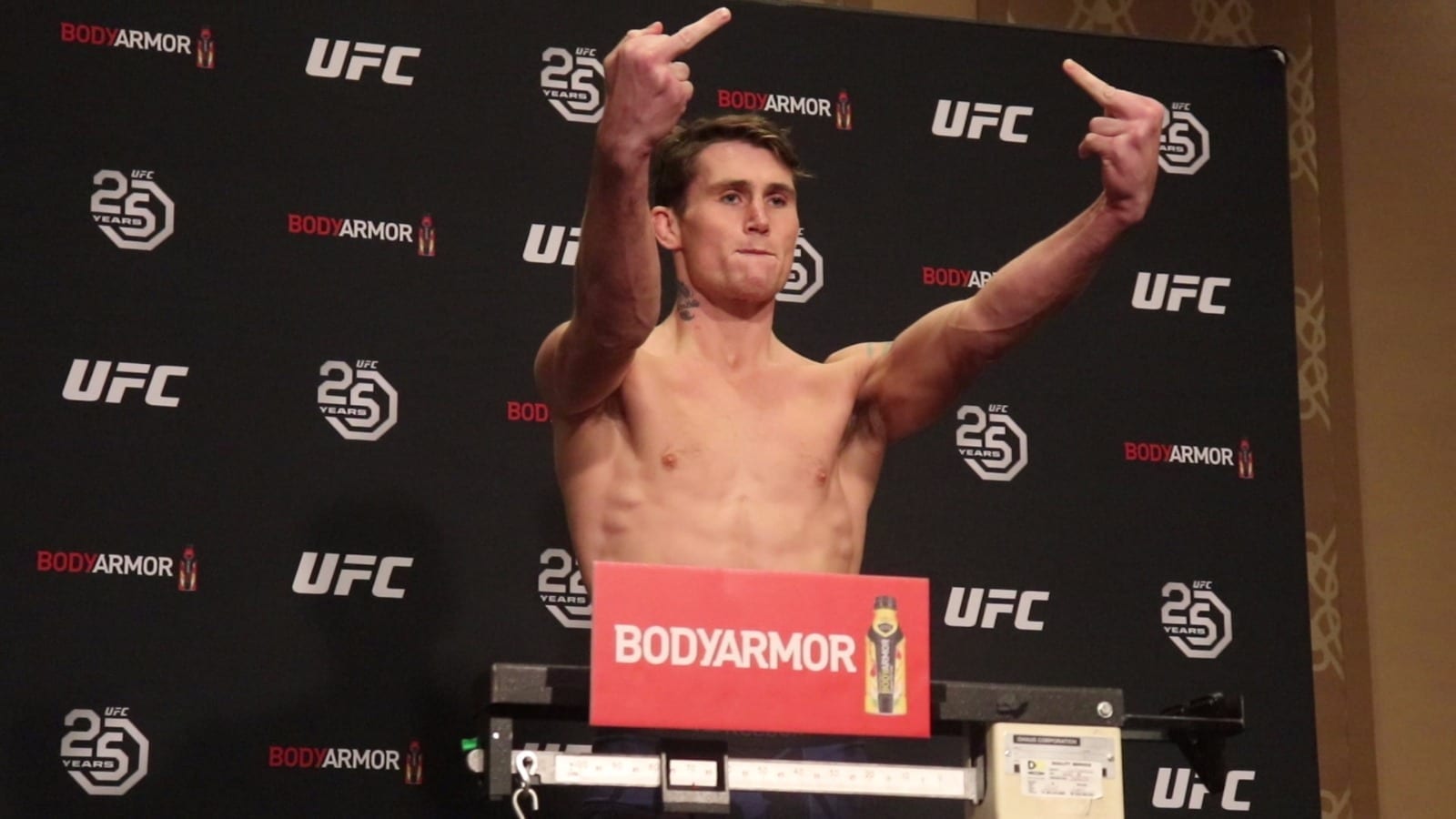 Shoot your shot, Darren Till.
Former UFC welterweight title contender turned middleweight contender Darren Till has his eye on the co-main event slot for the recently-announced UFC 246 card to be headlined by Conor McGregor vs. Donald Cerrone.
Till, who defeated Kelvin Gastelum in his 185-pounds debut at the beginning of November, had been considered by most to be an obvious choice to headline the UFC's return to London in March but recent comments from the Liverpool man suggest that he doesn't want to wait that long to get back into action. No, January 18 sounds a bit better to him.
Anyone who follows Till on social media will have seen his series of missives directed at Whittaker appealing for a fight with the former champion, and when news of Conor McGregor's return to the cage broke late on Thursday Till made sure to state his case to be included.
View this post on Instagram

Surely they need a co-main event ? @robwhittakermma let's go! #LowTopTing 🦍
Rob ?

— Darren Till (@darrentill2) November 15, 2019
It's currently 8.42am in Melbourne Australia, why aren't you returning my calls Rob ? #HazeDer #IKnowYouAreAwake

— Darren Till (@darrentill2) November 14, 2019
Further bouts are expected to be announced for UFC 246 in the coming days and weeks. Anthony Pettis is scheduled to face Carlos Diego Ferreira on the January 18 card but as of yet there isn't an announced fight which would fit the bill as a co-main event for what is expected to be one of the UFC's most watched events of next year.
The fight, which will be McGregor's first in over a year, will represent the first in what the Dubliner describes as a three-fight season next year and the first step on the path to UFC gold.
Comments
comments