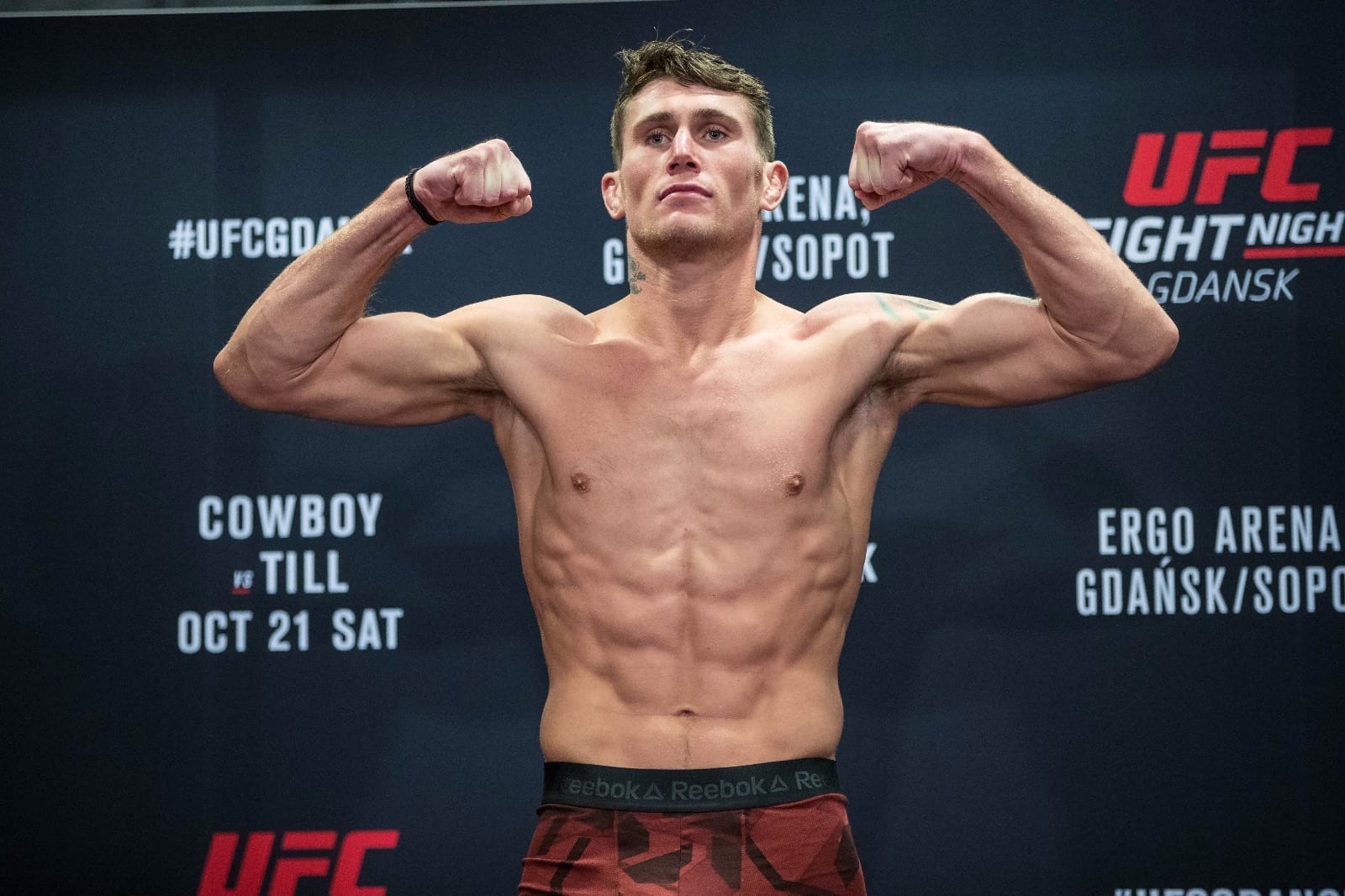 Darren Till knows he's got a name value, he knows he has a following, and he knows a win over Kelvin Gastelum could propel him straight into the middleweight title picture.
Despite all that, however, should Till's hand get raised on November 2 in Madison Square Garden, the Liverpudlian won't be making championship demands just yet.
"It's just a fun fight," Till said, speaking to MTKMMA. "I don't want to disrespect all the guys in the middleweight division who have beaten a lot of middleweights to get to that title shot. I don't wanna just jump in. If I beat Gastelum and fight for the title straight away, even though I won't be far away, I feel there's other guys in the division who deserve it more than me. I just want to fucking fight Kelvin Gastelum, that's all I wanna do."
Till currently heads into the fight on a two bout losing streak, raising questions about his desire to fight such a high ranked opponent like Gastelum in his divisional debut. According to UFC president Dana White, the promotion even attempted to sway Till's mind on the fight, offering him other opponents, but Till remained steadfast in his choice.
In Till's mind, he sees the match up with Gastelum as an incredible opportunity to get involved in a drag-em out slugfest for the fan's — and his own — entertainment.
"I really hope it's a war," Till said. "I hope it's an all out bloodbath war. That's what I want. … Kelvin Gastelum, on no planet on this Earth is wrestlefucking me. He's not taking me down, and if he is, I'll get straight back up. It's going to be a war, I'm coming for war."
There are high stakes on the line here for Till. While a win over a stud like Gastelum gets him nearer Whittaker or Adesanya, a third loss straight could easily turn fan opinion on him.
A risk that the Scouser is well aware of.
"Losses and wins at the end of the career, they're going to define me," Till said. "So if my next fight is a loss, in ten years time when I retire, it will define me. I'm putting all my cards on the table once again, and taking the big name and the big fight. We'll see if it pay off. It will pay off. Of course it'll pay off."
–
Comments
comments