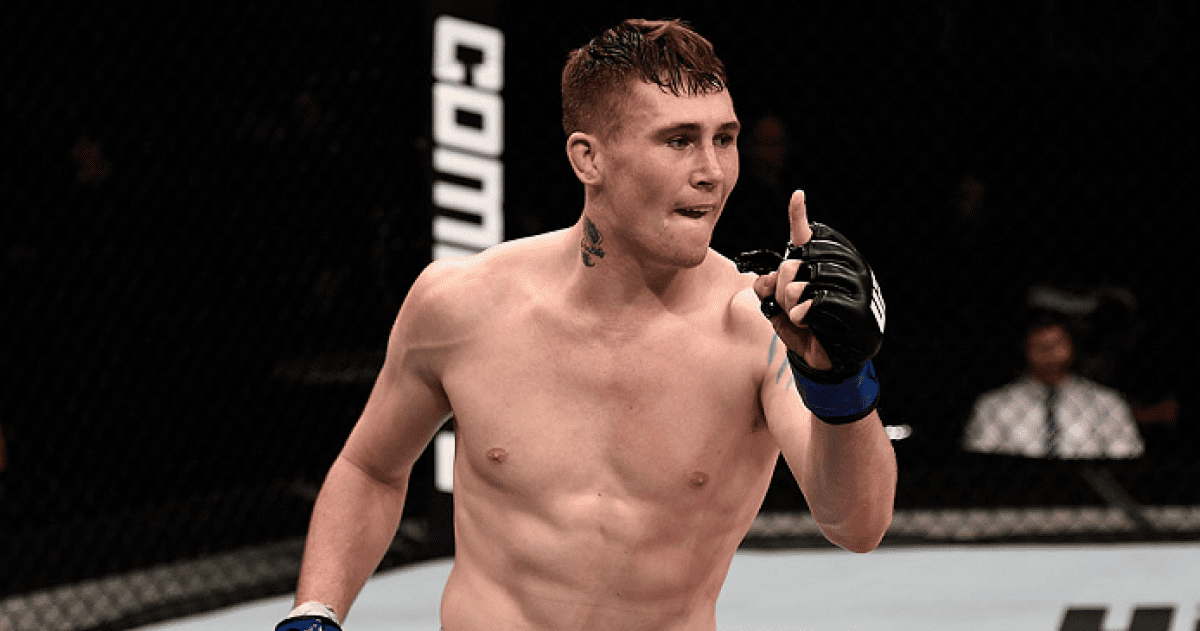 When Darren Till steps in the cage at UFC 228, he'll have sky rocketed to title contention faster than any would have suspected.
But, even at just 25-years old, Till has no fear of stepping into the cage and facing off against a champion who — despite recent reputation — has the ability to viciously knockout his opponents. According to the Liverpudlian, it should be Woodley, not he, who fears fight night.
"It's not a case of just preparing for Tyron, they need to prepare for me," Till said, speaking with Jim Edwards of MMANytt. "When they see me, they know they need to prepare for me. At the end of the day, anyone can say what they want about Tyron Woodley, but he is the champion, he is the top dog. He's the guy who we all want to beat. I know people say he's not the best of champions and that he's boring and this, that and the other, but for me, I don't give a fuck about all these comments.
"For me, Tyron Woodley is the champion and now I'm fighting him. When I got in there and beat Tyron, I'll be the champion and that's all I care about mate. He's the champion for the reason and he's legitimately beat everyone put in front of him. You can't disrespect the man for doing that."
Despite the respect shown by Till to Woodley — a considerable amount more than previous contender Colby Covington was willing to show — the Englishman isn't backing down from feeling he's ready to fight title gold.
"Make no mistake though mate, I'm coming with everything I've got and he better be scared; In fact, I know he's scared," Till said. "I know he respects me and as much as I respect him, fight night and we go in that Octagon, I've got a demon inside of me and I'm going to be the champion.
"It's my time now. He's been the champion. He's moving onto other things now. This is the passing of the torch and he knows that. There's no fucking way on this earth that he's beating me on fight night. No way. No chance."
Comments
comments