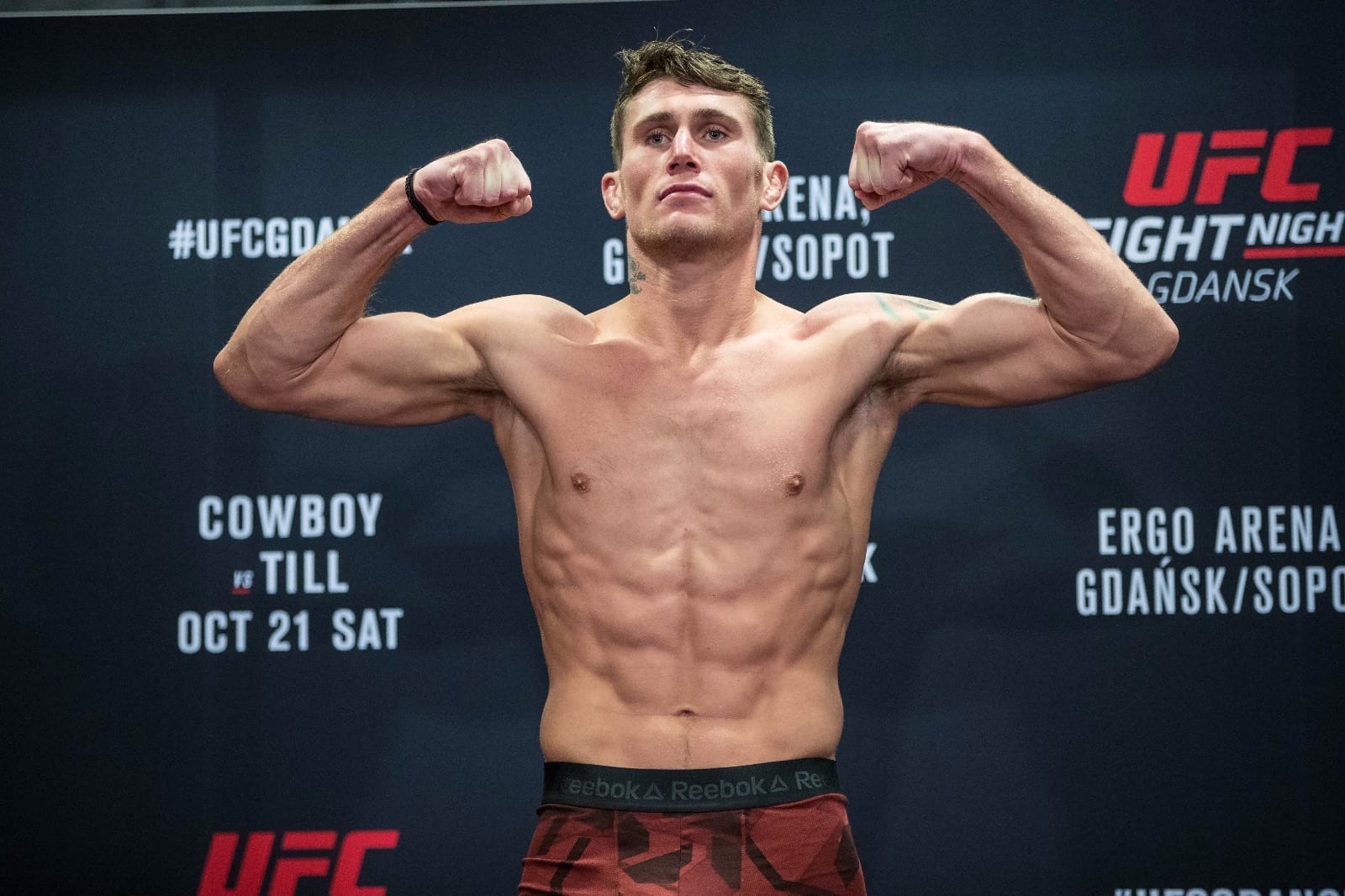 It is likely that you've heard the phrase 'light heavyweight fighting at welterweight' by now when referencing Darren Till.
The Englishman faces current 170-pound champion Tyron Woodley for the world title in Texas on Saturday week and while his size for the division can be a hindrance when it comes time to cut weight, his long frame is ideal come fight time.
Till and Woodley came face to face for the first time at the UFC's recent 25th anniversary press conference and, while their face-off was a brief one, Till admits he was a little surprised by just how much taller he is compared to his opponent.
"A little bit," Till said when asked by a media member if he was surprised as to his size advantage, as noted by MMA Fighting.
"I think, as I've said a few times now, I just make myself look big; I puff my chest out, I put my arms up in the air. It was that stance that made me look bigger. I was, on that day, significantly bigger than Tyron," Till added.
The undefeated Till did admit that Woodley isn't exactly a small man, though.
"I just think, with his top off, Tyron is a big guy. His chest is buff, he's got big arms and huge legs. In the Octagon there will be a slight difference, but not massively because he is a big dude."
Comments
comments