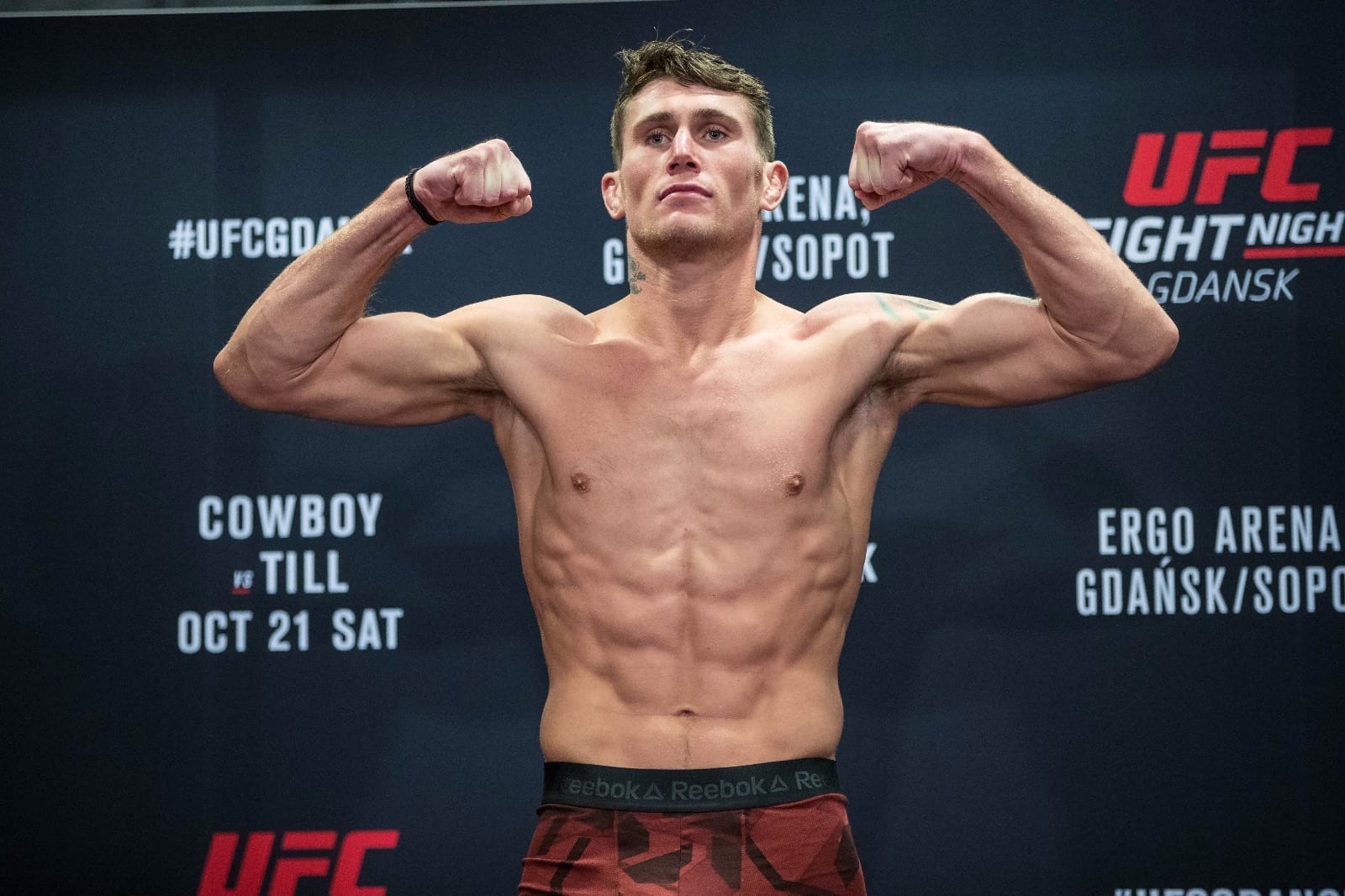 Along with being known as an elite level striker, Stephen 'Wonderboy' Thompson also has a reputation of being one of the nicest athletes on the UFC roster.
But, speaking on MMAFighting's The MMA Hour recently, there was something… off about Thompson. When the topic of Thompson's next opponent Darren Till came up — in particular Till's huge amount of hype — Thompson sounded emphatically unimpressed by the young Liverpudlian, and seemed to be relatively unexcited about the prospect of traveling to England to meet Till in the main event of UFC Liverpool.
"From what I've seen he keeps his right side forward, he throws his left hand, throws his left leg and likes to throw a few elbows, but to be honest with you, I'm not very impressed by Darren Till," Thompson said. "I think Masvidal is a better fighter. I think he brings more to the table than Darren Till.
"Darren Till is known. Does he have four fights in the UFC now? The first three guys…I don't know who those guys are."
Certainly, it wasn't just fans who thought the comments made by the former welterweight contender were out of character. Till himself heard Thompson's remarks, and he too was surprised at the negative tone offered.
"I did see it. I really didn't think it was Stephen Thompson when I was listening to him," Till said, speaking with MMA Fighting. "He usually comes across as a good, respectful guy when he's talking about his opponents. Why is he talking like that about me? Is he upset that he had to take the fight against me? You know, I'm a nobody as far as some people are concerned, but I really didn't think that was the real Stephen Thompson."
Not that it makes much of a difference to the Scouser. Till knows he's being thrown in the deep end with Thompson, and has no intention of letting a sour attitude from his opponent overwhelm him in the build up to what will be the biggest night of his career so far.
"I don't want a walk in the park," Till said. "I want to fight the best. Let's get one thing straight, I'm not in this to make money and to win belts, fuck all that. I'm in this to be a legend and to be the greatest fighter ever. At the end of the day everyone in the UFC is a good fighter, but here I am fighting the No. 1 guy in my hometown. If I beat him does that make me No. 1? We'll see. I want a big challenge. I want to test myself. I'm not scared of anyone and I'm not scared of Stephen, no way."
Comments
comments