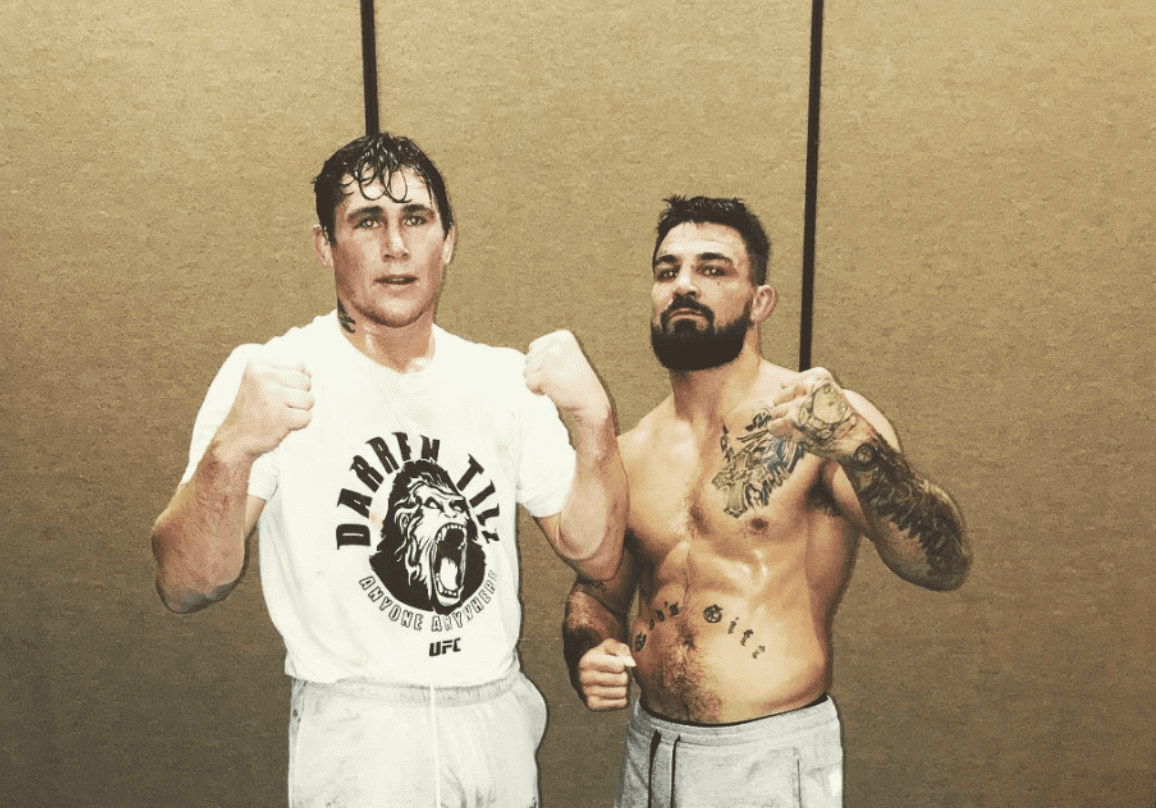 Darren Till has tried to organise a truce between himself and Mike Perry.
The two men have begun a rivalry of sorts after Till has constantly gone at the welterweight via social media with his now-infamous trolling. After a comment regarding Perry's new girlfriend evidently didn't go down well, Perry has made it clear he has an issue with the Liverpudlian and wants to settle it when they next encounter.
And after a number of interviews in which Perry has shown flashes of rage at the mention of Till's antics, it seems the Scouser is starting to get concerned Perry might not have his mind on the task at hand.
Taking to his social media earlier, Till encouraged Perry to pay attention to his Saturday night opponent, Mickey Gall, and stop worrying about the social media beef the pair have found themselves in.
"Listen @PlatinumPerry I know I've persecuted u these past few months, But I genuinely want u to win Saturday," Till wrote. "Stop fucking talking about me now & focus on ur fight cos it's not going to b easy. Then after it u can come see me,
I respect you as a fighter & a person. #Focus #RawDog"
Listen @PlatinumPerry
I know I've persecuted u these past few months,
But I genuinely want u to win Saturday.
Stop fucking talking about me now & focus on ur fight cos it's not going to b easy
Then after it u can come see me,
I respect you as a fighter & a person. #Focus #RawDog

— Darren Bisping (@darrentill2) June 24, 2020
–
Comments
comments