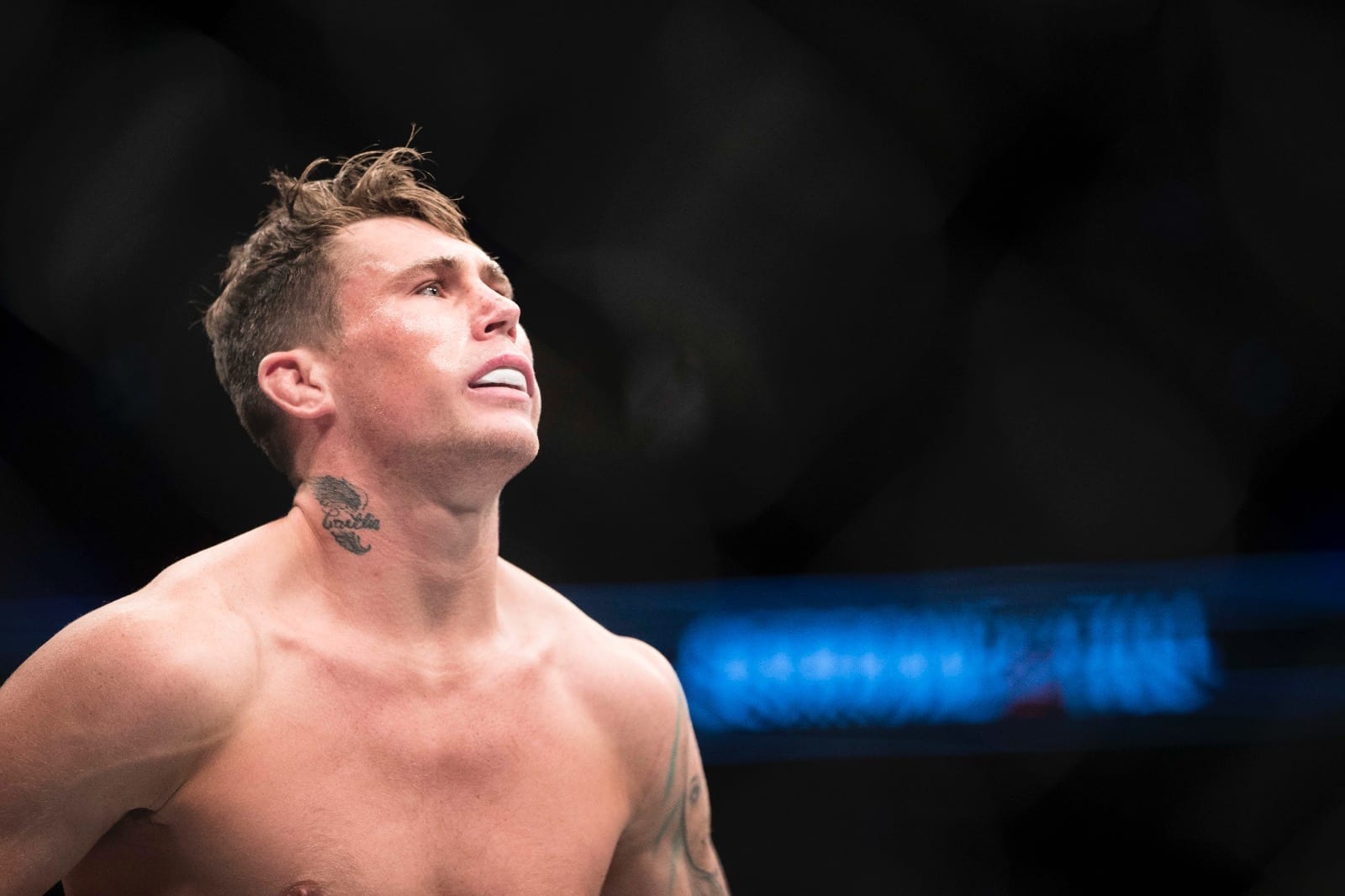 Even though it appears to be at the expense of the UFC's long overdue return to Dublin, Darren Till finally has the main event slot he has been craving.
Till will headline the UFC's maiden show in his home city of Liverpool on May 27th against an opponent yet to be confirmed. Since Till's star-making first round rout of Donald Cerrone in Poland last October, the 25-year-old has been linked with practically every big name at 170-pounds but one that keeps re-emerging is that of Stephen 'Wonderboy' Thompson, hitherto presumed to be the best pure striker in the welterweight division — a status which Till now claims as his.
In the fight game there's only one true way to make good on claims like that and, if they do meet in this much anticipated match-up, Darren Till says that Thompson won't forget the experience in a hurry.
Speaking with Brazilian outlet Combate (via Bloody Elbow), Tll complimented Thompson's achievements in the UFC but said that ultimately, 'Wonderboy' would meet the same fate as practically all of Till's opponents in his professional career thus far.
"Stephen Thompson is a great striker," he said. "He's smart, he's not a brawler. His style is very well thought out, just like mine is as well. I know I can be smarter than him in the Octagon. I don't want to beat him after five rounds. I want to knock him out. I want to devastate his life."
And with that hypothetical knockout, Till says that he won't set his sights on the 170-pound title right away. Instead he says that he wants to work his way through each contender on his journey to mixed martial arts gold.
"Even if I beat Thompson I won't grab the microphone and ask for a title shot," Till added. "I want to prove I'm the best and not be like Colby Covington who defeated some guys and wants to force his way into a title shot because he knows he's not good enough. I want to defeat everybody, put the belt around my shoulder and think 'Now what? Who can beat me?' I want no shortcuts on my way to the belt. And If I'm bested on my way there, screw it."
Comments
comments