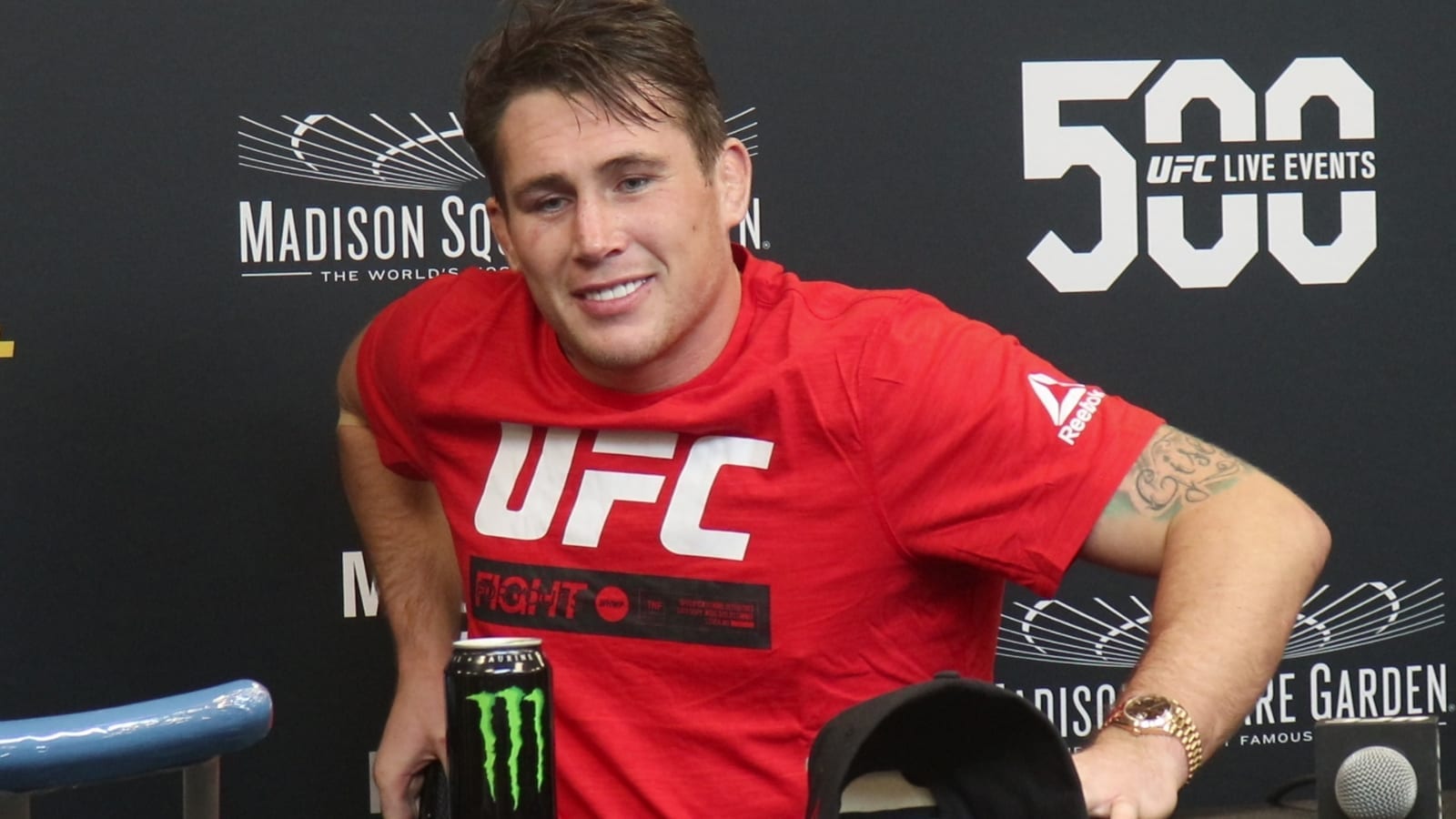 Darren Till says his management are in talks with the UFC in regards to fighting Jared Cannonier on March 7 as an undercard fight to Israel Adesanya vs. Yoel Romero.
Cannonier was originally scheduled to meet former champion Robert Whittaker on the card, but Whittaker was forced to withdraw with unrevealed personal issues. Since that scrap was scrapped, Till was immediately linked with the Cannonier contest, although talks are still ongoing as to whether or not that will come to fruition.
"I think right now maybe 50/50," Till said, speaking to Nick Peet on the Fight Disciples podcast. "I know that UFC have been speaking to me management and trying to sort out something — like a good deal to get the fight — so all I can say right now to you, Nick, is honestly, I hope the fight comes off. I wanna fight the best. I wanna fight the scariest dudes and Cannonier is definitely one of them. Hopefully, we can sort something.
"I'm just training now. For anything and anything. I'm just training for that. I want the big fights. I'm 27. This is like the year that I really … my only motive right now and motivation is being in the gym and being the best. I want to get that title this year. I want to cement my name. … I want to cement my name so that when I eventually pass, in hundreds of years to come, I'm still remembered."
While the Cannonier fight might still be up in the air, Till feels that 2020 is the year he can push on in his new division of middleweight and remind everyone why he was considered one of the hottest prospect in the sport.
"I'm going to run through this division," Till said. "I can just feel it now in my sights. I'm going to run through everyone apart from Yoel [Romero], and that's how we do."
Comments
comments