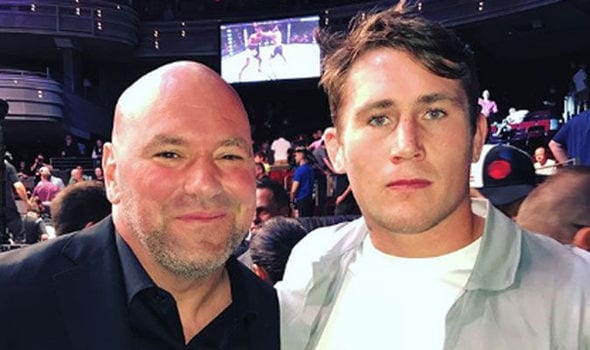 Darren Till says he has accepted an offer from the UFC to meet fellow middleweight contender Jared Cannonier on the undercard of UFC 248 in Las Vegas on March 7.
The Scouser has been linked with Cannonier for some time since the American's original opponent, Robert Whittaker, was ruled out with unspecified personal problems. Since then, fans have clamoured to see Till return to the Octagon to meet Cannonier, but negotiations between Till's management and the UFC had things up in the air for a moment.
Now, according to Till, the fight has been agreed and he and Cannonier will indeed fight in a few weeks. If the fight does happen, whoever wins could well be the next number one contender for Israel Adesanya's middleweight title.
"I've said yes! I'm ready!" Till wrote on his social media. "This fight will complete the March 7th card! I massively respect killa but I'm gonna whoop him!"
Over the weekend, Cannonier appeared backstage at UFC 247 to admit he'd yet to hear if he'd be involved in UFC 248 be it as an active competitor or a back-up to Israel Adesanya vs. Yoel Romero.
UFC president Dana White did later say he wanted to use Cannonier as a back-up for the fight, but did say he was unsure if Till would be involved or not. The UFC are yet to confirm Till's statement from today.
I've said yes ! I'm ready !
This fight will complete the March 7th card !
I massively respect killa but I'm gonna whoop him ! #Gorillas 🦍🦍🦍 https://t.co/y9B16d8nzg

— Darren Till (@darrentill2) February 10, 2020
— Darren Till (@darrentill2) February 10, 2020
–
Comments
comments