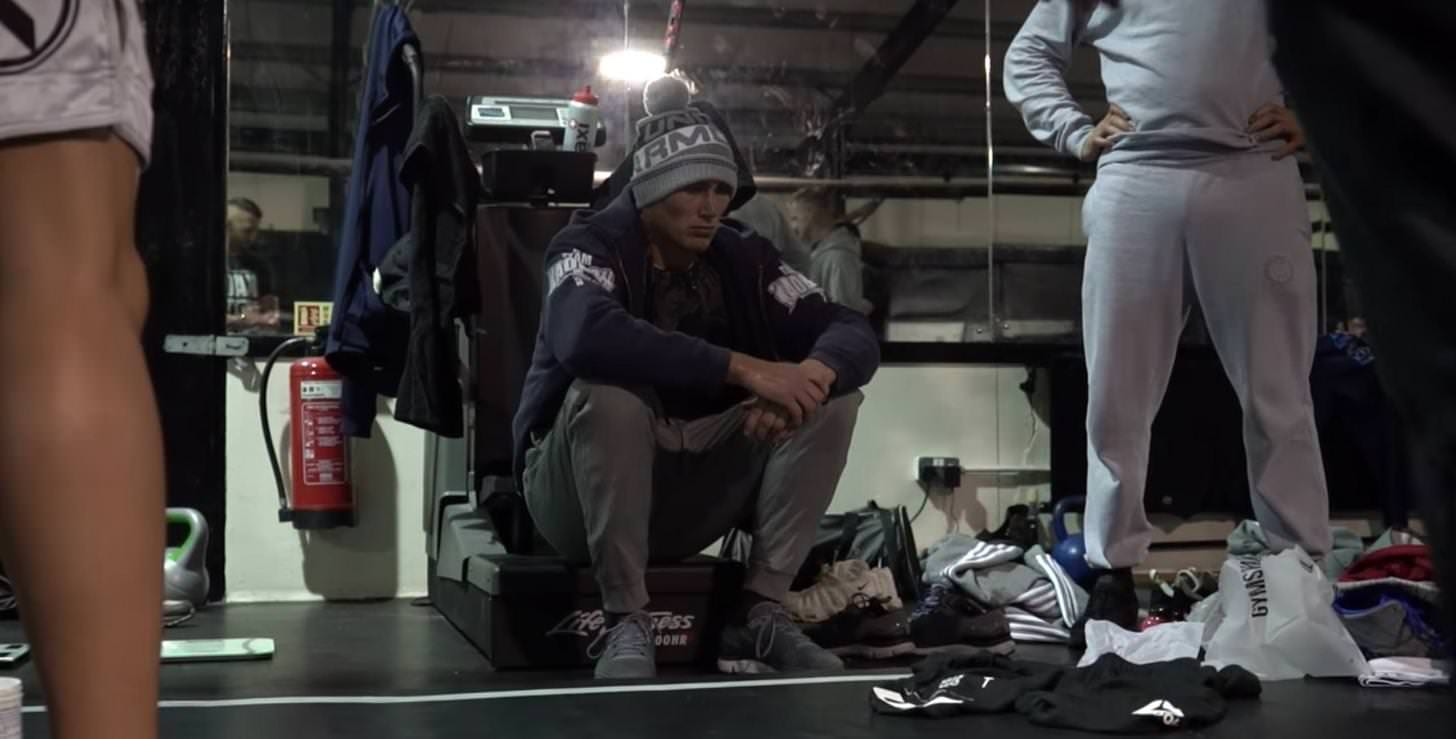 When Darren Till missed weight at UFC Liverpool, he did so to the standard criticism and fan disapproval.
Then, when a video was released by his sponsors after his subsequent victory showed just how brutal the nature of his weight cut was, that disapproval turned to shock and near-disgust.
While the video's original upload has been taken down, it was ripped and shared by various accounts, meaning plenty of fans have seen the Scouser's struggle. In the footage, he is seen being carried from running machine to sauna, and at one point it's said his vision was impaired from the amount of dehydration.
According to Till himself, however, the video is dramatized to the point where his health seems far worse than it really was. For instance, the topic of his vision.
"I was cutting weight, stopped running and sort of felt a bit dizzy because I was up early, and I didn't have any food all night or water and I was still trying to cut weight," Till said, speaking with ESPN. "So it wasn't that I couldn't see or I was in a bad way, I just felt dizzy. You know anytime you try and stand up too quick? That's sort of how I felt.
"I didn't lose sight. I was just feeling dizzy. It was five o'clock in the morning and I was up all night and I'd been back and forth to the hospital and then in the sauna. I just felt dizzy and I said to my coach, 'give me a minute', and he said, 'I don't think you can carry on running, let's just give you a little rest', and that was it. Obviously, the video makes it look a little bit worse but it wasn't in any way bad."
Since Till's missed mark, weight cutting has roared back into the news, particularly with Yoel Romero's similar issue last Saturday. UFC president Dana White has said the promotion will be looking to move early morning weigh-ins back to late in the afternoon, and the conversation about what the athletes have to do just to reach the cage is in full flow.
According to Till, though, he just wants to be left alone to get on with his job. The video might have brought extra scrutiny onto his own situation, but the Liverpudlian says personal issues off screen were the main factor, not the amount of weight he has to lose.
"I can still make welterweight, that's for certain," Till said. "I want to move on from the video and the weight cut because a lot of people don't make weight. In the end I was getting pissed off, I just felt like saying, 'I'm not the first and I certainly won't be the last'. I missed weight, I'm sorry, but I did have other things going on.
"Yeah, it's put a little dampener on my win, but it doesn't change the fact that I beat the No. 1 in the world. If anything, I was worse off in the fight. I was at 60-percent because I cut weight wrong that night. I was dehydrated, I was weak, so I wasn't my full self, but I just feel like a bit too much of a big deal has been made out of it."
Comments
comments