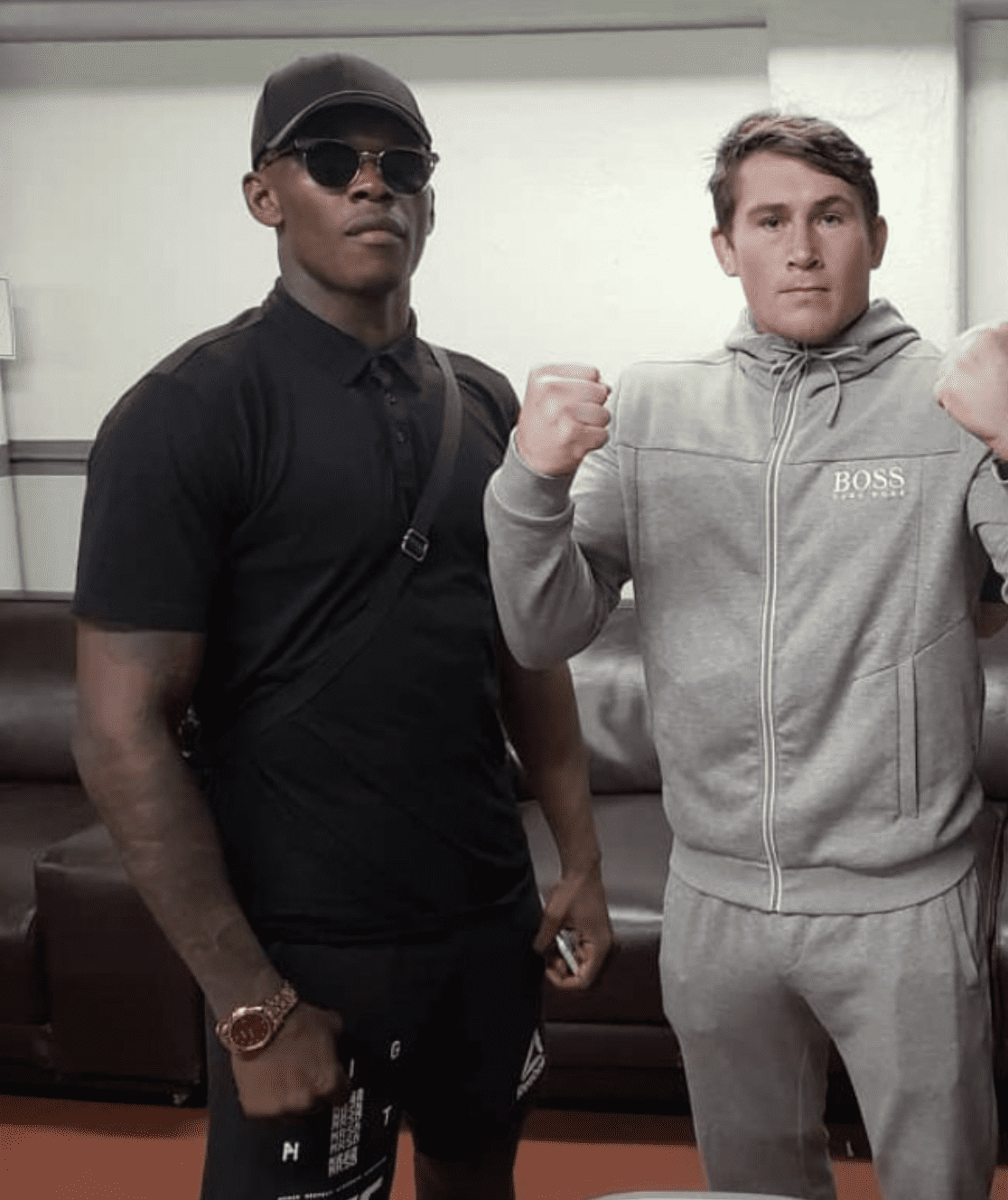 As far as rivalries go in mixed martial arts, Darren Till and Israel Adesanya have a particularly interesting dynamic.
The pair don't shy away from taking shots at each other on social media, but are quick to acknowledge they have a mutual respect and even a form of friendship. That being said, Till is adamant the pair will meet in the Octagon sooner or later.
Till is scheduled to meet Robert Whittaker on August 15, although the location of Dublin will no doubt be affected by the chaos of the coronavirus pandemic. Following that fight, Till thinks Adesanya — who recently shrugged off an idea of coaching the Ultimate Fighter against the Englishman — will have to take notice.
"He fucked me off for the fucking Ultimate Fighter," Till said, speaking on the Eurobash podcast. "So I was like, 'Okay, okay, wait 'til I fucking burst Whittaker's head and then we'll see what you're saying you scrawny little cunt."
Harsh words aside, Till is quick to give credit to the champion when it's due.
"He messaged me the other day like, 'Darren, KFC's back open mate, get your fat arse down there.' I was like, 'I'll be there mate, don't worry'. He's actually a good guy, he is," Till said.
"Listen mate, we are going to fight. I don't care what anyone says — we are going to fight, the best man will win. I believe I will beat him and I will become the middleweight champion. Whatever. We will fight. It will be for the culture, it'll be for the fans, for the people. For he culture of Muay Thai, [kickboxing], everything.
"It's going to be epic, but until then, I've got no hard feeling towards that man. Yeah, I am going to punch a hole through his face and he's probably going to punch one through mine. But he gets the joke, he gets the banter, he gets that we're frienemies. Let's make this fucking fight massive."
Comments
comments