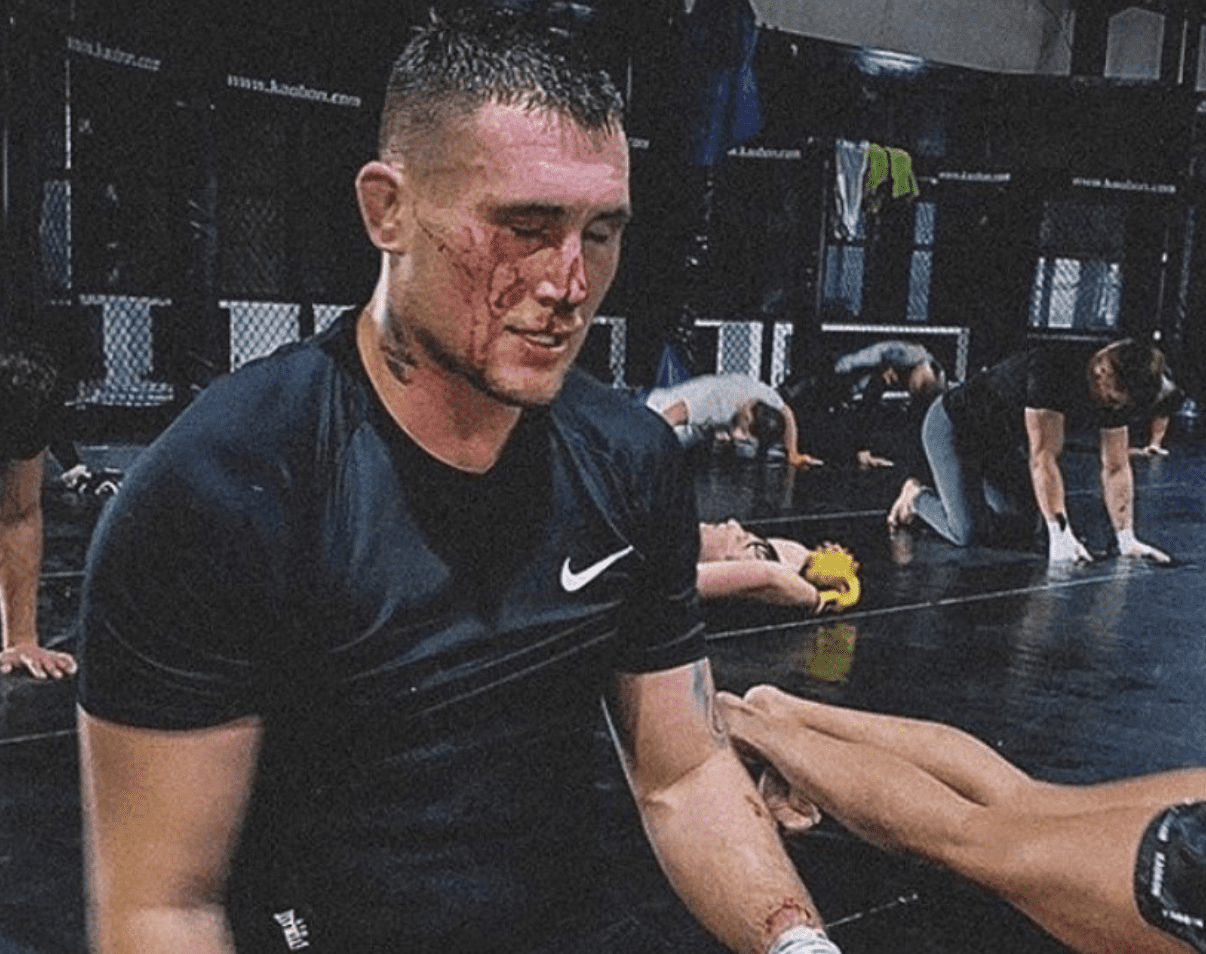 Darren Till has confirmed the reports that he's out of his fight with Marvin Vettori next weekend.
Till has been forced to withdraw after suffering an injury in what must have been the last week of his camp, and will now face a length of time on the sidelines.
"I've been sat here for a good few hours debating how to say this & put into words what I'm feeling & just going to say it straight… IVE BROKEN MY COLLARBONE!" Till wrote on his social media. "I'm out my fight next week against Marvin. Every person who is around me or who has been around me knows I train on a daily basis with fucked up knees, lower back, shoulders, hands and the list goes on. Yesterday while drilling I fell and straight away I knew I'd broken something. To say I'm fucking destroyed by it is an understatement.
"I've literally put my heart, soul, mind, physical body, cash, nutrition, sleep, recovery & then some into making sure I went out there next week & took his head off. And I was 100% sure I was going to… and with ease!!! I'm sure he was thinking the same but ahh well… I am sorry @marvinvettori I hope you get a new opponent and we can do this sometime soon in the future, I respect you highly as a competitor.
"Funny story while we are on a subject of injuries, me and @stevengerrard have got the same doctor to fill us full of needles when we are going through severe pain or we did have the same because he's retired now & the Doctor laughs every time he seems me and says it reminds me of him, no cartilage left but still a will to do anything to perform not letting injuries get in the way, and that is exactly how I am, that's why I'm disgusted when I see half of these so called fighters crying off little ankle or toe injuries… get to fuck.
"I want to say to all my supporters, I fucking love your support banter and the love you show me, it doesn't go un noticed."
It's been a rough time for Till of late, having also had to recover from an ACL injury he suffered in his last bout against Robert Whittaker.
–
Comments
comments