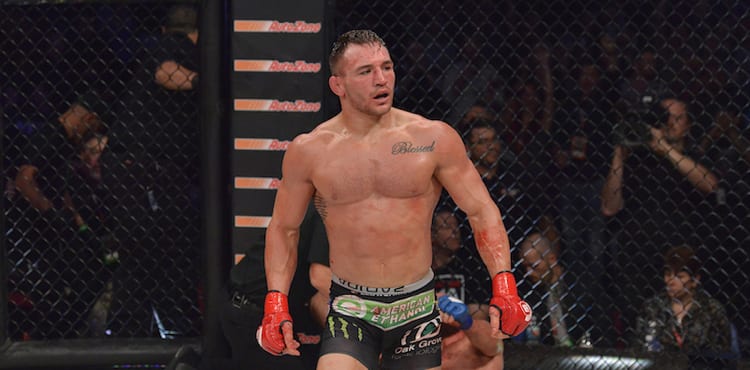 Michael Chandler might be preparing to face Charles Oliveira for the UFC lightweight title, but that doesn't mean he isn't thinking about the future already.
Chandler and Oliveira's match-up at UFC 262 represents the first fight since Khabib Nurmagomedov's retirement, and just Chandler's second fight under the UFC banner. Despite that, Chandler himself is already considering the monster bouts that would no doubt follow his potential title win. Fights with names like Justin Gaethje, Dustin Poirier or even Conor McGregor.
In his mind, it's the big one he's got his eye on.
"Most likely I'm fighting Conor or Poirier next, whoever wins that fight," Chandler said, speaking to ESPN." … I think it's Conor. I think there's a very few little things that Conor can do to win that fight. I think it's Conor McGregor sometime later this fall or winter. But that's also probably wishful thinking. If it's Dustin Poirier, I'm excited for that opportunity as well. … If I put my money on it, I think it's Conor. I think he makes some minor adjustments and he gets the win in that trilogy.
"At least that's what I'm believing and that's what my mind says if I think who wins that fight."
–
Comments
comments