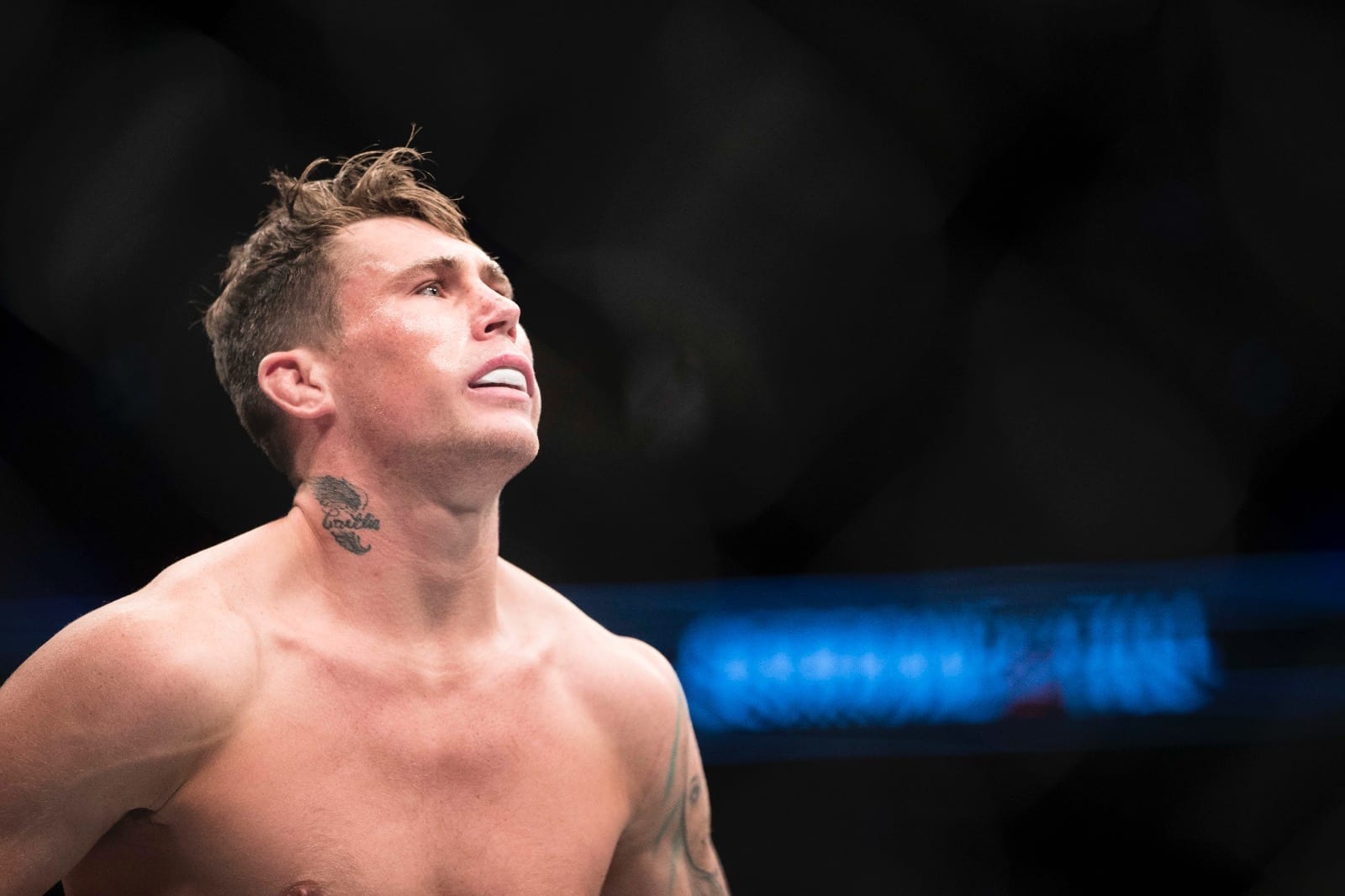 With one win over Donald 'Cowboy' Cerrone, Darren Till has become one of the most discussed 170-pound fighters in the UFC today and one to watch for the future.
Unfortunately, since that victory, Till has been sidelined with illness and despite being linked with nearly every welterweight above him in the rankings, hasn't been able to step back into the Octagon and perhaps capitalise on the momentum he had from that win in Gdansk. Now he's back in training, one gets the impression Till is starting to get restless on the sidelines, particularly when he's not got a fight ready made to return to.
Case in point, a much hypothesized fight with Stephen 'Wonderboy' Thompson. While Till has made no bones about the fact he'd like to trade blows with the former title contender, Thompson has seemed more reluctant to accept a bout with a lower ranked competitor over whom a win might not ensure another crack at champion Tyron Woodley.
"He's just got to take the fight," Till said of Thompson, speaking with MMANytt.com. "Let's just fucking fight. Everyone says I'm not worthy of  him — let's just fucking fight. Because it's getting me more lit up now inside. Let's fucking do it. Let's do it. Me and him. Show me how good of a striker you are, because I know I'm better, I know I'll take his chin clean of, I know I'm better than him.
"He's not getting any younger, and I'm the young gun. Let's just fight. How does he want to fight? Basically, I've seen him, he wants to fight [Rafael] Dos Anjos to see who gets the title shot. So if he beats Dos Anjos, which he will beat, does that mean he gets a third go at the title shot? Doesn't make much sense. We all know he can't beat Tyron Woodley, so give someone else a chance. So fight me, and beat me, then fight someone else and get yourself a shot if be. Or fight me and lose, and let me fight someone else or let me fight for the title out and see if I can take Tyron out — which I'm the guy to do.
Failing the Thompson contest, Till's open to any of the other names he's been mentioned with. For instance, a long discussed bout with Gunnar Nelson at the recently reported UFC Dublin card could well prove to be a fun fight — although whoever Till ends up stepping into cage with, he won't be showing them too much respect.
"I'm not scared of anyone," Till said. "I'm not scared of Gunnar's grappling, I'm not scared of Usman's wrestling, I'm not scared of Woodley's power and I'm not scared of Thompson's karate. I don't give a fuck about any of them. I'm not scared of any of them. They should be fucking scared of me, because I'm a vicious little cunt. That's what I am."
Comments
comments