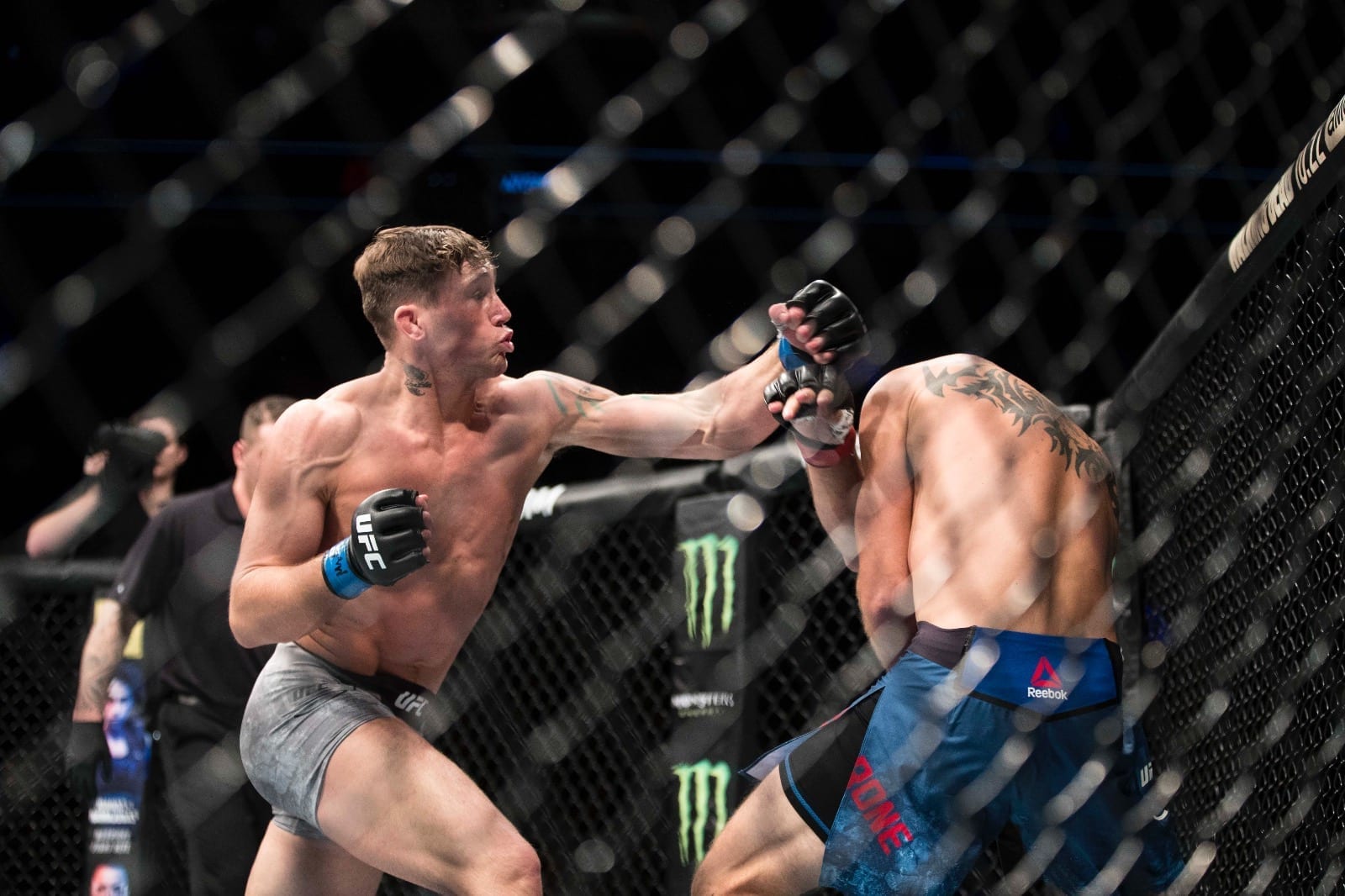 Darren Till is determined to fight at UFC 228, one way or another.
Till is scheduled to challenge for Tyron Woodley's welterweight title in Texas but, as per Peter Carroll of MMA Fighting, he says that he would happily step into the cage to face fellow top 170-pound contender Kamaru Usman if it comes down to it.
Woodley has distanced himself from a similar situation, saying that he wouldn't be interested in facing Usman should Till be pulled from the bout for any reason.
"[Usman] is a backup for me," Till said to reporters on Tuesday at the UFC Performance Institute on Tuesday.
"To be honest, I don't really care. I feel like I'm the only fighter that's ever missed weight in the UFC, to be honest. When we talk about weight now it's, 'Darren Till'. I missed weight, people need to just get over it.
"If Usman is there and ready and by some chance I miss weight…Tyron says he's not going to fight him I've seen. It is what it is, they've got the backup, they've told him and he's doing what he's told, so I'm not arsed. I'm just focused on Friday making 170, and then Saturday; going in and absolutely destroying Tyron Woodley.
"That's all I'm focusing on now. I'm not focusing on what she says or what he says online, or what Usman says, or what anybody says…I don't really care. It's Darren 'I don't care' Till.
"We all have different mentalities on this. If I was in Tyron's shoes and Tyron missed weight, I'd fight Usman. When you say you're the best, and you believe you're the best, you can fight anyone. I'd fight him," Till explained.
"I understand where Tyron is coming from. He's training for a 6-foot-2 guy — a big middleweight — strong power, good defense, puts pressure on…his whole game gets changed for a guy who is similar to himself in size, wrestling background and power. I can understand where he's coming from, but he's being, shall we say, a safe champion. He has reasons behind it."
Comments
comments