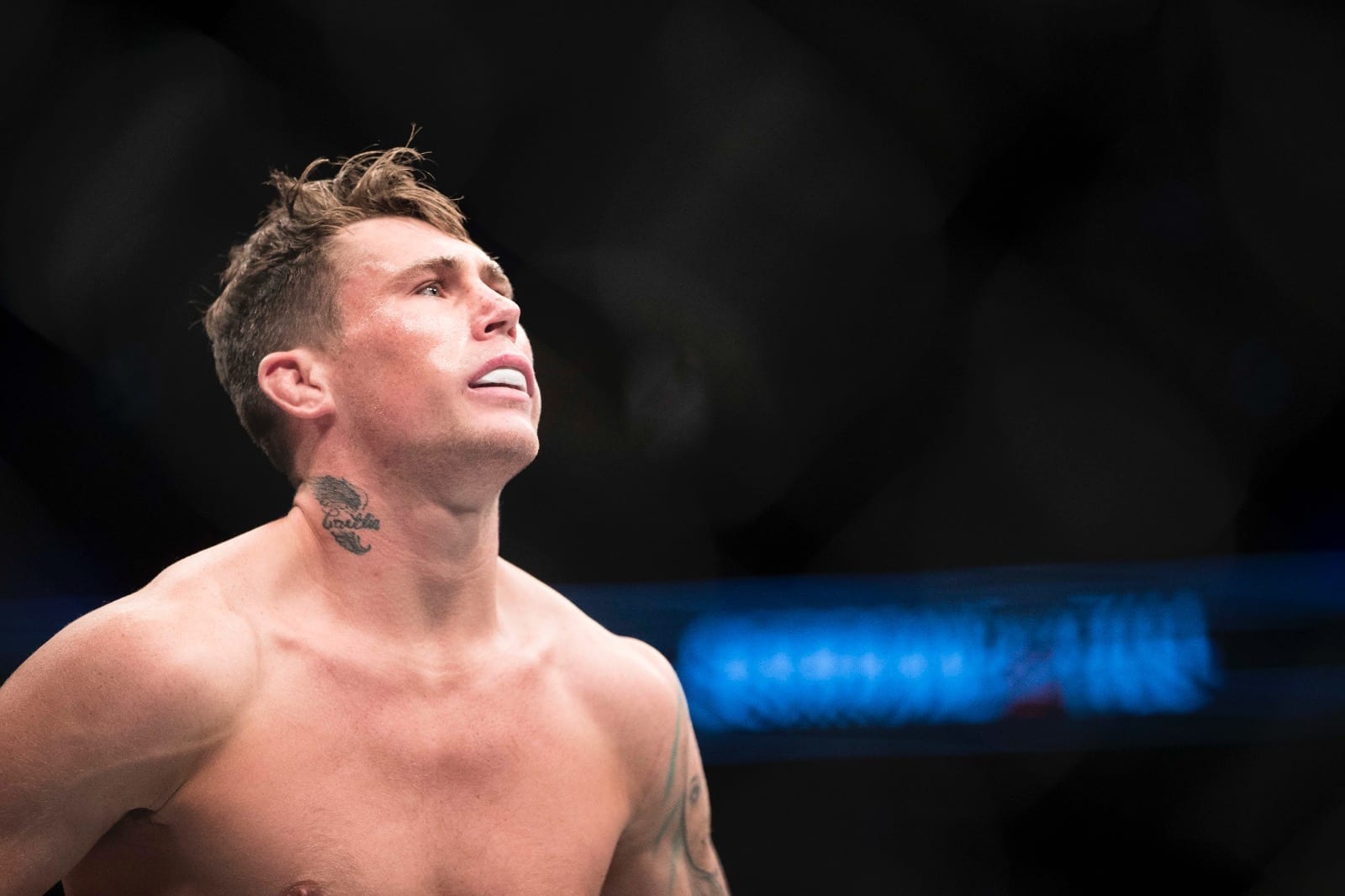 Darren Till didn't watch UFC St. Louis, but he heard enough to know he shouldn't be impressed with Kamaru Usman — or rather, he didn't hear enough.
With both men serious up and coming competitors in the welterweight division, many suspected a Till call out from Usman after he defeated Emil Meek. Instead, Usman made a reference to his injuries leading into the bout, and didn't name anyone specifically that he'd like to fight next. That made Till, who didn't watch, surprised.
"I thought if he won, he would definitely say my name," Till said, speaking to MMAFighting. "I didn't even watch the fight, but all I've heard is that he has terrible striking and all he did was force his opponent up against the fence. He might be able to do that to Emil Meek, but he wouldn't be able to do it to me. I'm twice the size of him for fuck's sake. I'm twice as strong as him.
"Usman has been talking so much shit and his performance didn't prove anything to anyone. He's saying that he was at 30 percent, but once you're in that cage your excuses go out the window. It doesn't matter if you're feeling ill or if you've got a broken bone, you've gone in there because you've decided that you're in good enough condition to fight. I don't believe in any of that bullshit."
What comes next for Till is still up in the air. Since defeating Donald Cerrone, the Englishman has shot up in popularity, and has been connected to a variety of different names including Stephen Thompson, Gunnar Nelson, Michael Perry, Colby Covington, Usman and more. While most suspect Till will be featured on the upcoming UFC London card in March, he's yet to hear anything of that nature.
"Honestly, I have not heard a whisper about the London card. Not a thing. That's the god's honest truth," Till said. "It doesn't worry me. I'm the biggest star in the welterweight division after the champion. I'm just sitting back, training and staying focused. I'm happy with everything as it stands. I'm only 25. I'm still young. I don't mind sitting back and letting people get excited about my return.
"As I said, I haven't heard anything about London. If I'm not on it, I'm not on it. If I'm on something else, I'm on something else. It's down to the UFC. They're my bosses. I'm contracted to Dana White and he's the big boss. I'm ready to fight whoever they think I should fight."
Really, what Till wants is a match up with Stephen Thompson. The pair are considered the elite strikers at 170-pounds, and their similar styles have fans desperate to see the clash. Even if it means missing out on a chance to fight in his home town, Till would wait to get that fight booked.
"I do want to be on the London card, but my preference is Stephen Thompson," Till said. "I don't mind where I have to go to fight him. I'll go anywhere for that fight. I'll fight him in any cage in the world. He's the best striker and I want to prove that I'm the best striker.
"London is still going to be there in 10 years time. The fans will get to see me fight in London at some point. If the UFC want to book me somewhere else against Thompson, or even in the main event in London, I'll take it wherever it's going down."
Comments
comments