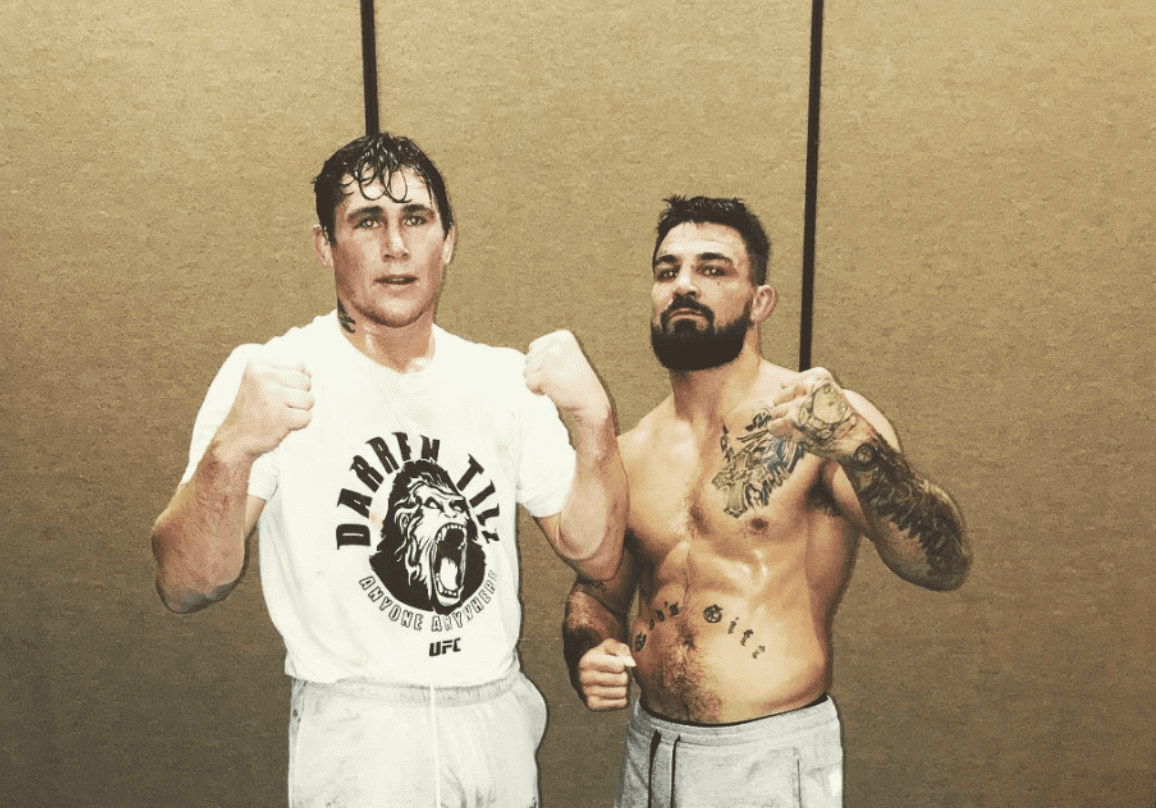 Darren Till thought he and Mike Perry were just having a little bit of fun when he sent the now infamous 'raw dog' Instagram comment.
The two men were going back and forth over social media in the latest part of their entertaining rivalry which at this point dates back a couple of years. The two have long been linked to a fight, but have also shared a spontaneous sparring session and appear on the outside as mostly friendly.
Then, Till said he'd raw dog Perry's new girlfriend.
"We was chatting in the DM's and it was good fun, 'Let's have a bit of beef' and then I don't if I took it too far because I said I was gonna raw dog his girl but he must have took it serious and he blocked me. I was like what the fuck?" Till said, speaking on Michael Bisping's Believe You Me podcast.
"He blocked off Instagram … so I made another account and I started commenting 'raw dog, raw dog' [on Perry's posts] and he blocked that account. So I made another account, he blocked it. I can't see his shit no more.
"We was having a bit of back and forth and then maybe because he's got a new girl he took it to heart, I don't know. I don't take nothing to heart. You can say what you want to me, until you lay hands on me, it's fun. I just said I'd raw dog his girl and the whole fanbase just jumped on it. Them English fans are just rough mate."
Perry told MMAJunkie he didn't find Till's remarks amusing and went off on the Scouser, saying "I hate that motherfucker" as well as a number of other insults. Insults that have fazed Till not a jot.
"He said he was going to kick my mum in the face and fuck her, and I was just like, 'Go for it, mate'," Till said. "Go for it. I'll help you as well, mate. No problems. There's no limit, when you wanna chat that shit there's no limit. Maybe I shouldn't have said I'd raw dog his bird."
At the end of the day, however, while Till maintains in fighting there is no real mark too far in terms of trash-talking, he did sign off with some pleasantries.
"I wanna apologised to Mike if he's offended, I'm sorry. I will stop the raw dogging," Till said. "Mike Perry, I'm sorry. And you know through all the bullshit I know I've annoyed the fucking life out of Rob Whittaker since this started. He's a good sport. The best man's gonna win and may the best man win that night."
Comments
comments