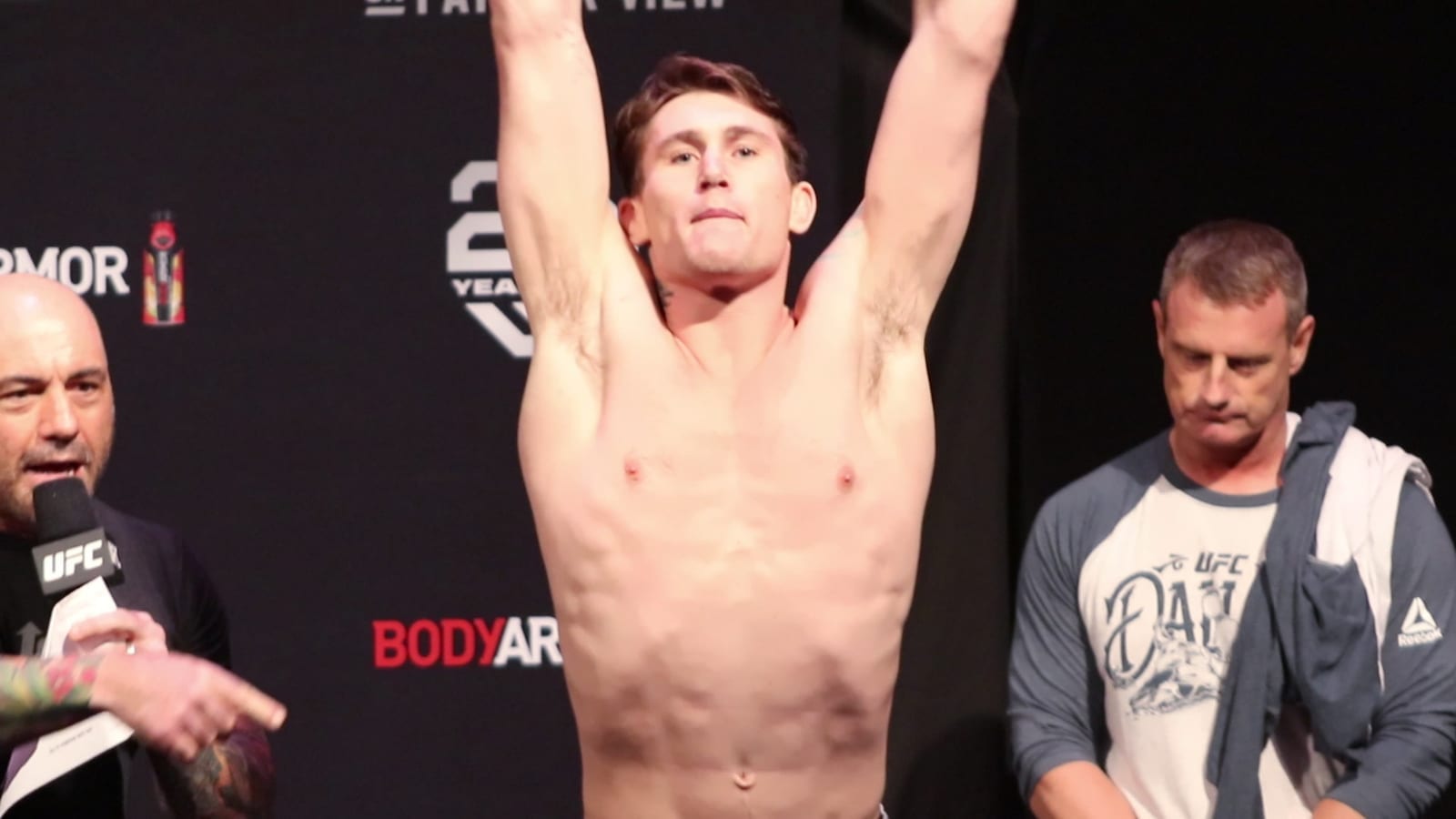 Darren Till is moving up to middleweight, and he's bringing with him the exact same attitude that made him a fan favourite at welterweight.
Till is set to meet Kelvin Gastelum, recent 185-pound contender, at UFC 244 at Madison Square Garden in New York City on November 2. While it makes a surprising match up, with Till coming into the bout on the back of two defeats, there's no mistaking it'll garner plenty of attention come fight night.
For Till, who could have been forgiven for finding a lower ranked foe to get himself back on the winning side of things, it's just about finding another contest that gets him excited.
"I just like to scrap mate," Till said, speaking on the Ariel Helwani MMA Show. "Kelvin ignites that fire inside of me. He's a fucking true Mexican. He's got a big old head. He fucking comes to take people's heads clean off. I like that. I got into this to fight nothing but that. I always got to stay true to myself, and that's what I will do until I finish this sport.
"And what? Okay, people can say what they want: 'Darren Till going up to 185 to fight Kelvin Gastelum in his first fight is suicide?' So what. So fucking what. I want to fight. I don't mind getting hit and shit like that. I'm a true fighter, mate. I'm a true fighter."
–
Comments
comments