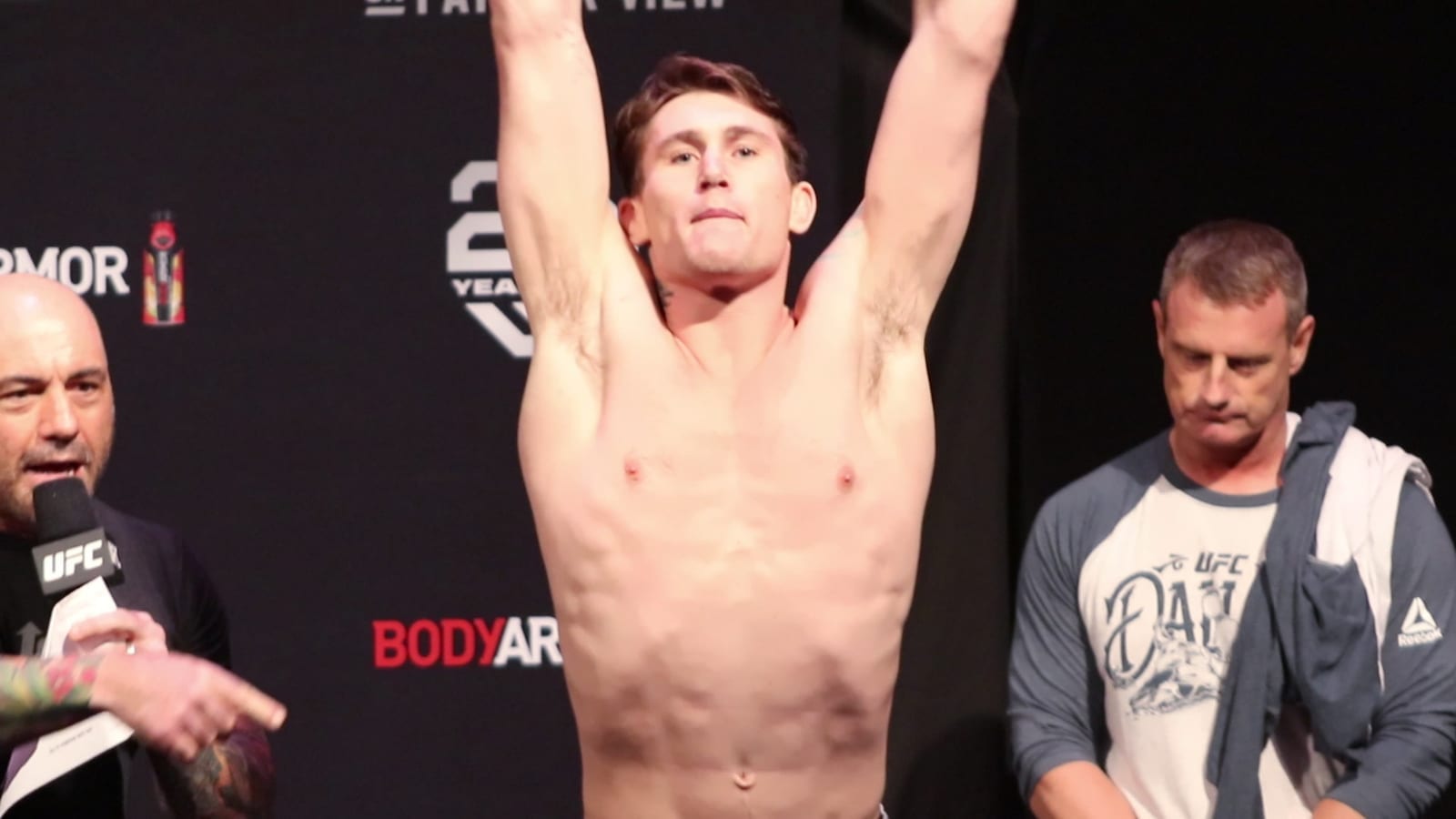 Darren Till knows Colby Covington gets under people's skins. He gets it. He just thinks Covington deserves a bit more respect from fans than he currently gets.
Till was talking at a media day to hype his upcoming contest with Kelvin Gastelum at UFC 244, where he was asked about his goals in the middleweight division. While Till hopes to succeed at 185 pounds, he was quick to note that his days at welterweight might not be behind him, with a couple of fights at 170 pounds still very much grabbing his attention.
But although Till wants to scrap with Kamaru Usman, he's actually not that fazed about meeting Covington in the cage, believing the title contender to be on a different trajectory than his own.
"Look what he's done to [Robbie] Lawler. A lot of people said Lawler wasn't the same; I don't feel like that," Till said. "I feel like Colby was just too much for Lawler, so when you break a fight down … because people hate Colby so much and take what he says so personal, they just want Usman to win. They're not looking at Colby. Colby is actually a terrific fighter. Forget all the shit he says, because he's just an idiot. He's actually a terrific fighter."
That being said, Till's picking his friend Usman as the winner in the UFC 245 main event.
"I think if you put them both together, they're the same fighter," Till said. "I think Usman has everything that Colby has, just a bit better. I think he's got more power. I don't know who's got the bigger gas tank. I know that Colby has an unbelievable gas tank, so I think Usman just edges it."
Comments
comments