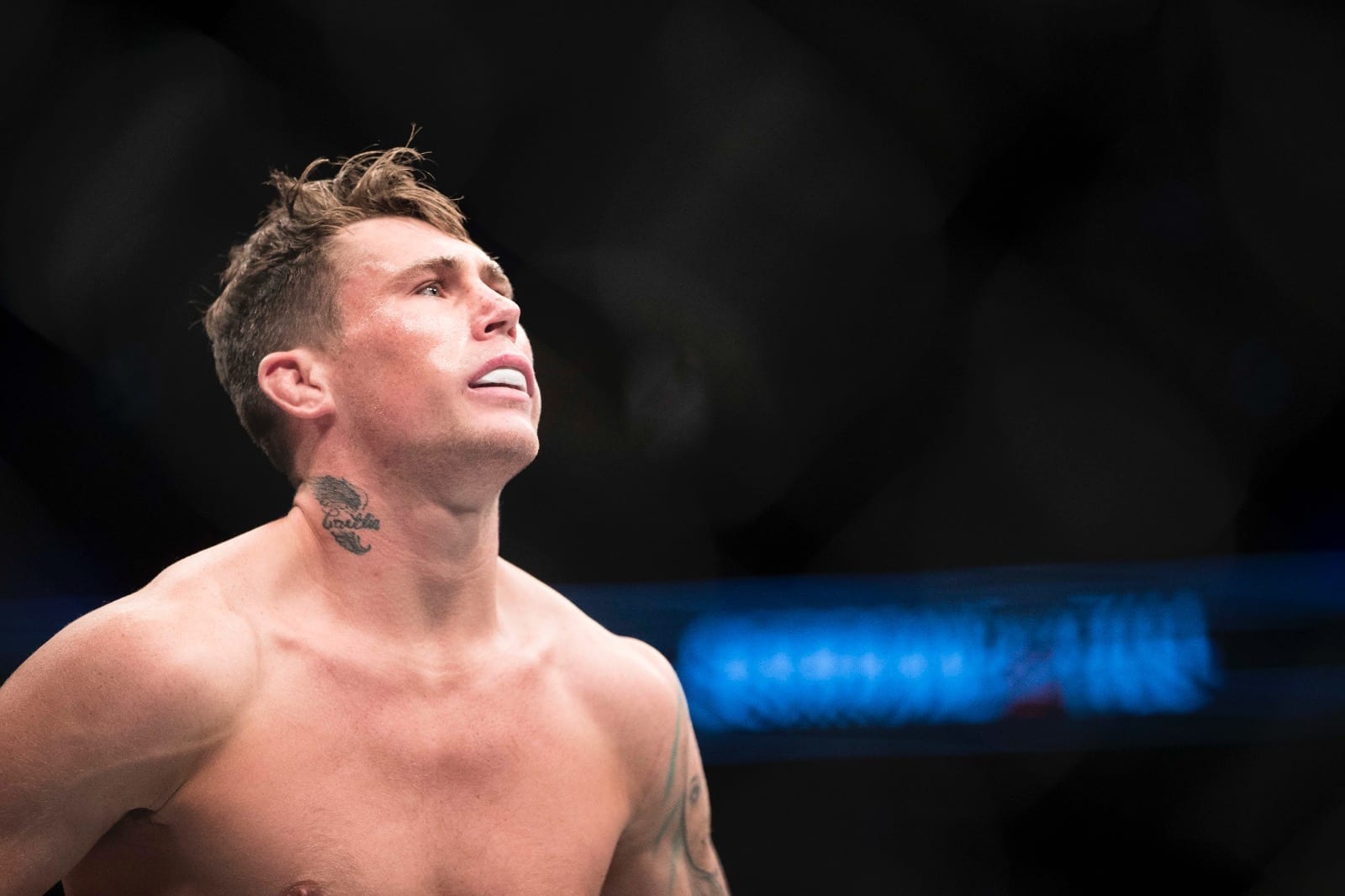 Since defeating Stephen Thompson last month, Darren Till has become a superstar in his home town of Liverpool. 
It comes off the back of the biggest victory of his career, itself taking place in front of a raucous Liverpudlian crowd that spent five rounds chanting and singing Till's name. According to the man himself, he's definitely noticed that popularity change things outside of the cage.
"It's mad, everywhere I go, whether I'm in the car or walking, everyone just knows me and it's like, 'Darren Till, the face of MMA in Liverpool'," Till said, speaking with ESPN.
"I love it. I love the positive attention, I really do. I'm always going to be grounded, I've still got the same bunch of mates from when I was a kid. I still go to the same places and do the same things. I still think that I'm a 17-year-old boy and nothing will change. The only thing that's changed for me is that I'm going to become one of the greatest fighters of all time."
While the fight itself was an entertaining, technical bout, one of the highlights of the night will forever be Till's walkout to "Sweet Caroline" by Neil Diamond. The image of Till bellowing along to the words with the fans in attendance will likely be replayed over and over (not least by Till himself), and has given the 25-year old inspiration to repeat the feat, but on a bigger stage. Namely, his beloved Anfield Stadium.
"I've watched it about 50 times," Till said. "Everyone knows my walkout song is Phil Collins, so I picked that 'Sweet Caroline' song for a reason, because of the Liverpool crowd, the Liverpool fans. I know what type of people British fans are. People are starting to say it's one of the top five walkouts of all time in the UFC, that's ridiculous. Forget the fight, that walkout alone was history there.
"Listen, I didn't think that the Echo would happen, but it did," Till continued. "The Echo website crashed on the day of ticket sales. While it was down, there were 70,000 clicks for tickets — that means a stadium sell-out. I believe with enough momentum, enough advertising on my part and people wanting to come see me fight again, I believe it's definitely possible.
"That is all part of my plan and dreams. Could it happen? I believe it, 100 percent."
Comments
comments