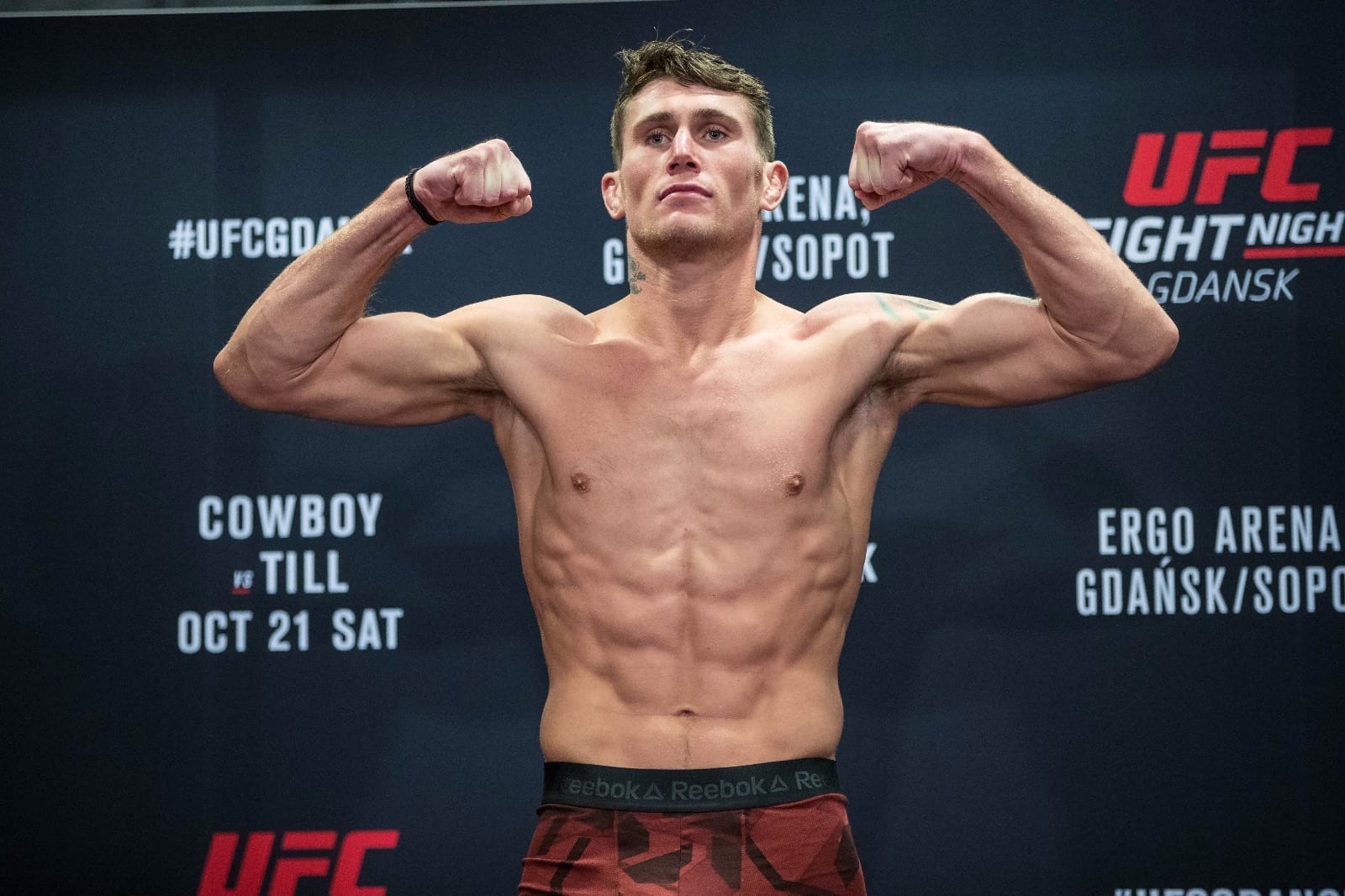 On Sunday we will see if Darren Till takes the next step towards his prophecy of being one of the greatest welterweight fighters in mixed martial arts history – but he will have to do it the hard way. 
Till takes on Stephen 'Wonderboy' Thompson in front of his home crowd in the Echo Arena knowing that a win against the two-time world title challenger will move him one step closer to a world title shot. A loss, though, and it's straight to the back of an ever-increasing line of contenders for the Liverpudlian.
Such is the weight of this fight that Till is leaving no stone unturned in his preparation.
"I feel great and I've done everything I could do for this fight," Till said to MMANYTT.com. "I've trained like never before and I've sacrificed everything. I've given everything I have to the gym and to Colin (Heron, Team Kaobon head coach) and I'm just ready to perform. He's a really great opponent and I just can't wait to test myself against the best."
Despite there being no real 'beef' between the two main event fighters, both have made differing predictions in the lead-in. Till has promised a finish inside the first two rounds while Wonderboy, ten years his opponent's senior, says he will bring Till into the later rounds and earn a win in the second half of the fight.
"I'll be ready for the later rounds and I'll be ready to finish him in the early rounds," Till said. "If he gets a takedown I'll get back to my feet or I'll try and work my ground game. If his game plan is to try and take me into the later rounds then good luck to him.

"Stephen, because I don't think he wanted to take this fight, I think he's been talking a bit more out of turn. I think this was a fight he was forced to take and that he didn't want to take it. He's coming though and he's coming to beat me on home turf so we will see."
Since Till's impressive first round finish of Donald 'Cowboy' Cerrone in Poland last October, a lot has been made of Till's size. The phrase 'light heavyweight fighting at welterweight' has been used ad nauseum, mostly in jest, but Till admits there is some truth to it.
"I'm big, I'm a big welterweight," Till said. "My weight will be exactly the same as it was for my Cerrone fight. I'll never sit here and say 'my weight cut is easy and my weight is great.' It's hard. On fight week you're low on calories, you're low on energy, you're doing interviews, you're tired and people want something from you, but it is what it is.

"Weight is hard for me and I don't think about the fight. I enjoy fighting and I'm going to really enjoy the fight on Saturday against Stephen. For me, it's all about the weight and I will make weight. Right now I'm really strong."

The eyes of the sporting world will switch their focus to Liverpool this weekend, for day or two at least. Saturday's Champions League final could see Liverpool claim their first European trophy since the famous win in Istanbul in 2005. A win for Darren Till 24 hours later? Well, that's the type of sporting double that dreams are made of – and no matter what the football team achieve against Real Madrid, Till intends to hold up his end of the bargain.

"I truly believe that I'm going to stop him in the second and it wouldn't surprise me if it's the first mate," Till said. "I truly believe I will stop him. He might say I need to get off my high horse and that I'm only a kid and that I'm not experienced, but he can say what he wants to say.

"I truly respect him as a martial artist, as a man, and as the person he is, he's a gentleman, but this is martial arts, not tennis and I truly believe I'll stop him in the second. No 35-year-old man out there can last more than three rounds with me."
Comments
comments