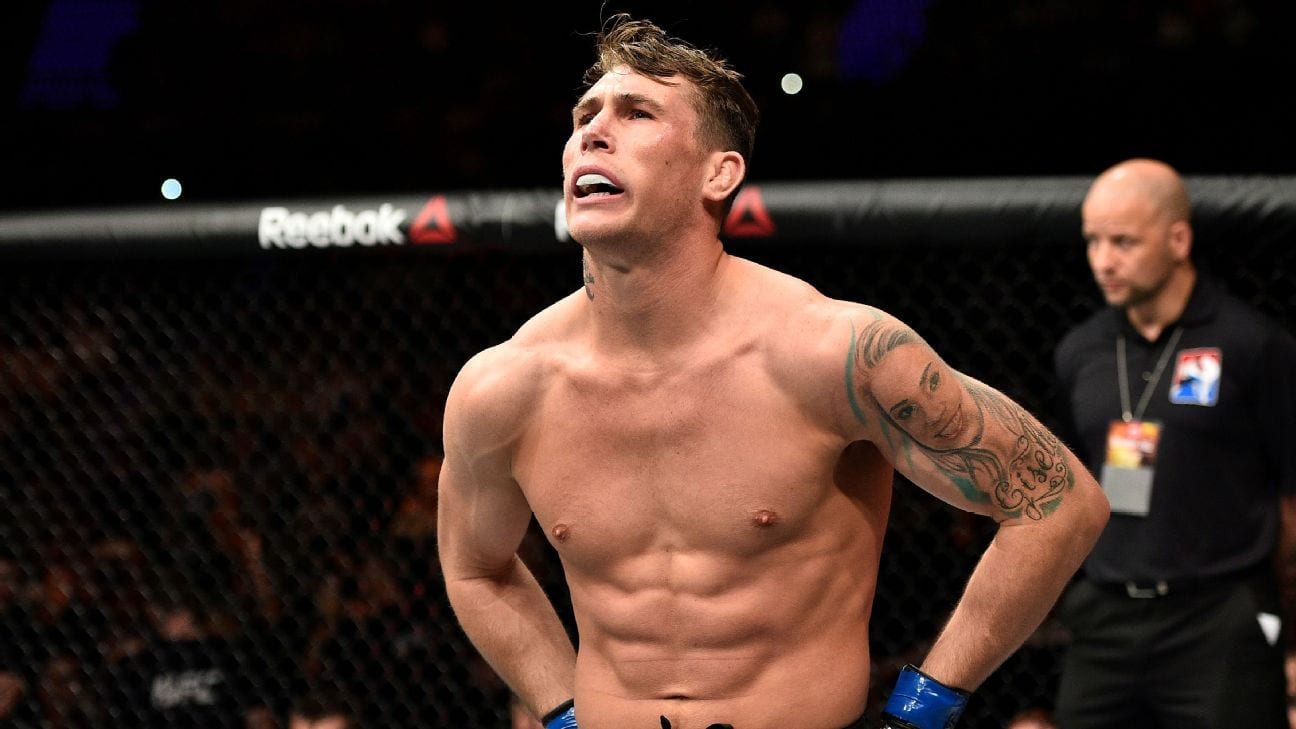 Darren Till says that Derek Brunson was the better man when they fought is Las Vegas last September but the Liverpool native admits that he didn't recognise the version of himself that walked to the cage that night.
Till suffered his fourth defeat in his last five bouts against middleweight veteran Brunson, who repeatedly took Till to the canvas en route to a comprehensive win on the scorecards but reflecting on the contest several months later, Till says that if Brunson fought the version of him who was preparing in the gym Till would have "broken his skull".
"It was tough to take, it was real tough to take. I'm not disrespecting Derek in any way, shape, or form," Till told ESPN. "Blonde Derek Brunson was doing the job. But when I was in there with him, I didn't feel myself and I felt sloppy, but he just felt so slow, even his takedowns and his striking.
"For me, if this was in the gym, I'd have fucking broke his skull. I know he's gonna see this and say, 'No…' But under different circumstances… I just couldn't identify myself in there. But at the same time, maybe, in my opinion, that night Derek was just the better fighter.
"I always say this, I never try and give excuses… I don't wanna disrespect Derek. I still wanna give him his props. He beat me fair and square. The better man, the better fighter that night (won). But it was tough for me to take."
Till has spent time recently training at Sweden's All-Stars gym alongside Khamzat Chimaev, a fighter with whom Till has begun a sort of 'odd couple' relationship with as he attempts to get back into the type of form which had him listed among the world's best fighters just four years ago.
He remains without a fight booked as of now but all signs indicate that his recent dedication to training in Sweden, as well as the motivation he says he has received from Chimaev, mean that it likely won't be long before Till is back in the middleweight mix.
Comments
comments