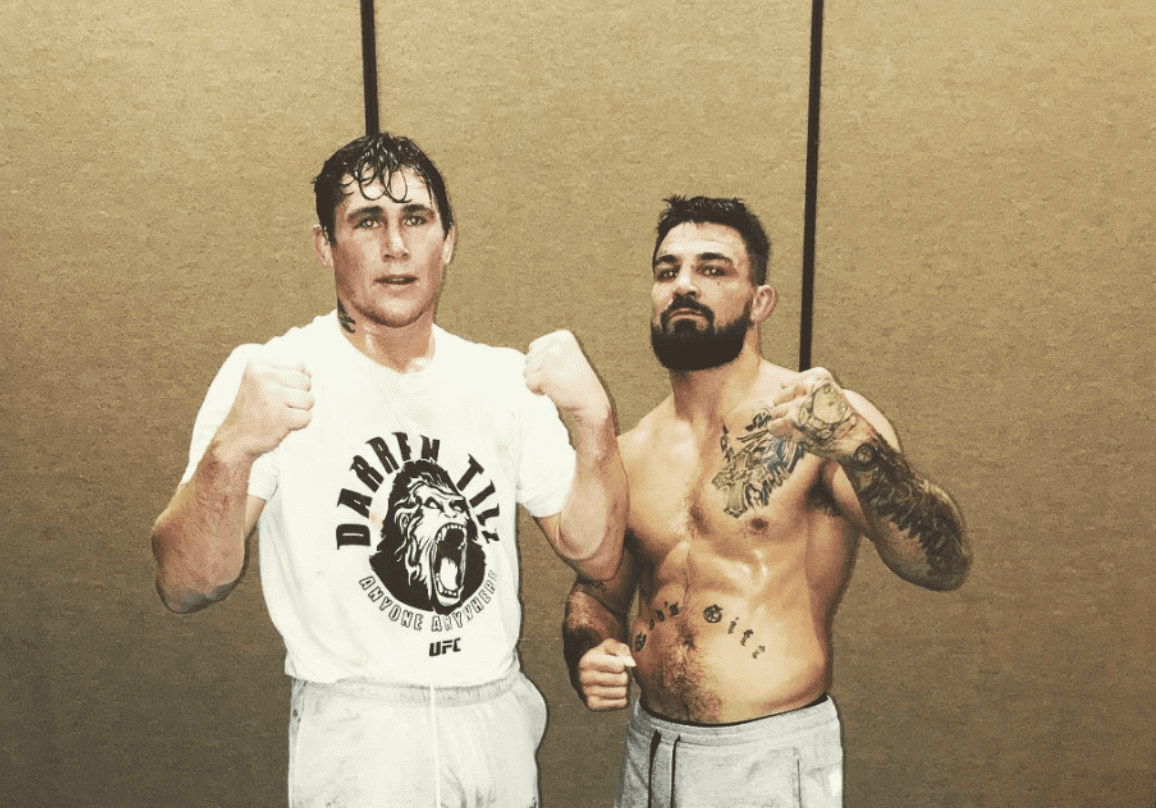 Darren Till's boredom during the coronavirus pandemic has expressed itself in creative ways.
While some have been using their time inside to read books or learn new crafts, Till has spent a decent amount of time entertaining the world on social media with his random and brutally honest take on things. Of late, one of Till's trends has been to go back and forth with former friend/rival/sparring partner Mike Perry.
But although the two have had something of a friendly relationship over the years, Till apparently infuriated Perry by suggesting he'd "raw dog" Perry's new girlfriend, turning the banterous dynamic between the pair into something more mean spirited.
When Perry decided to block Till's Instagram, the Liverpudlian had a clever way to overcome the issue.
Earlier today, Till made an entirely new Instagram "dedicated to making Mike Perry's bum ass life a misery", while also registering the website domain: mikeperryisabum.com.
Unfortunately for Till, the fun didn't last long, as Perry soon blocked the new account.
The pair are unlikely to compete against each other any time soon, as Till is scheduled to meet Robert Whittaker in his second contest at 185-pounds, while Perry fights Mickey Gall in two weeks in Las Vegas.
Funny all you miserable bums in Europe are jealous. Wanking off your mates in a circle jerk while I block your whole shitty continent ! The only thing you guys are raw dogging is all your buddies. @darrentill2 has #AnalWarts

— Platinum Mike Perry (@PlatinumPerry) June 15, 2020
–
Comments
comments