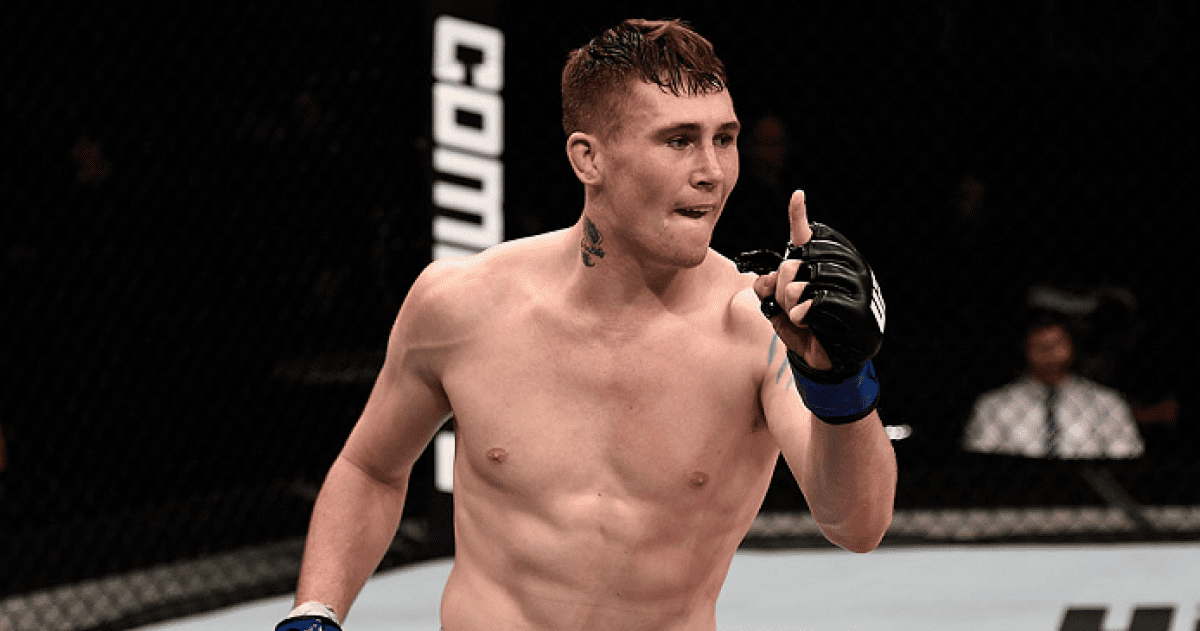 When Darren Till left the cage in Gdansk after defeating Donald Cerrone, he did so as a far bigger star than when he went in.
And to prove that, since leaving Poland, Till has been one of the most regularly called out welterweights on the roster. Combining that with the fact that Till's not shy of voicing his own confidence, and you have a recipe for someone on the way to being one of the big up and coming names.
Till certainly seems to think so.
"It's really taken off in the past few months," Till said, speaking with Boxingnews24. "I was off for the whole of 2016 [with injury], but obviously I came back last year and I had two good wins before I took Cerrone out in the first round. People are starting to think I'm the next big thing in MMA and they're not wrong."
Now, after having a bit of time off, Till is ready to capitalise on his current hype and push forward over the next twelve months to take the 170-pound division by storm.
"I took a few weeks off around Christmas to chill, ate lots of food and did a bit of partying, but I've started back training now and this is going to be another year of hard work," Till said. "I'll be champion by the end of the year. Last year was great, but 2018 is going to be huge. We've already got something big in the pipeline.
"2018 is going to be the year of the first Scouse champion, I can feel it! I just know it's going to be my year."
Before a title fight, however, Till will have to take out a few contenders and advance up the rankings first. Naturally, there are a number of potential names on his mind. After having publicly called out former welterweight contender Stephen Thompson repeatedly, Till still would like to meet 'Wonderboy' in the cage.
"I fancy that fight. He's the No 1 contender so if I beat him then that's an automatic title shot and by the end of the year I'll be champion, so we'll see what happens … I'm the biggest name in the welterweight division now, so I can just sit back and choose who I fight," Till said.
Perhaps should the Thompson contest fail to materialise, there is a name ready and waiting. The usually tranquil Gunnar Nelson has made it clear he'd like to meet the young Liverpudlian in the Octagon, particularly at the upcoming event in London.
"I'd love that fight," Nelson said on The MMA Hour yesterday. [Because] he's saying he's not getting any opponents, he's a good fighter, he's up there and he's online saying nobody wants to fight him or whatever, and I said 'I'm ready' and that's it. He's ranked up there, and I'm willing to fight. He's good, he's very good."
 "His striking is obviously his main area. He's got a good sense of his range, and he uses his left hand well. Pretty good kicks as well, and he's a big guy. He's able to use his distance well, you know? Use his size. But yeah, I'm ready if he is."
Comments
comments