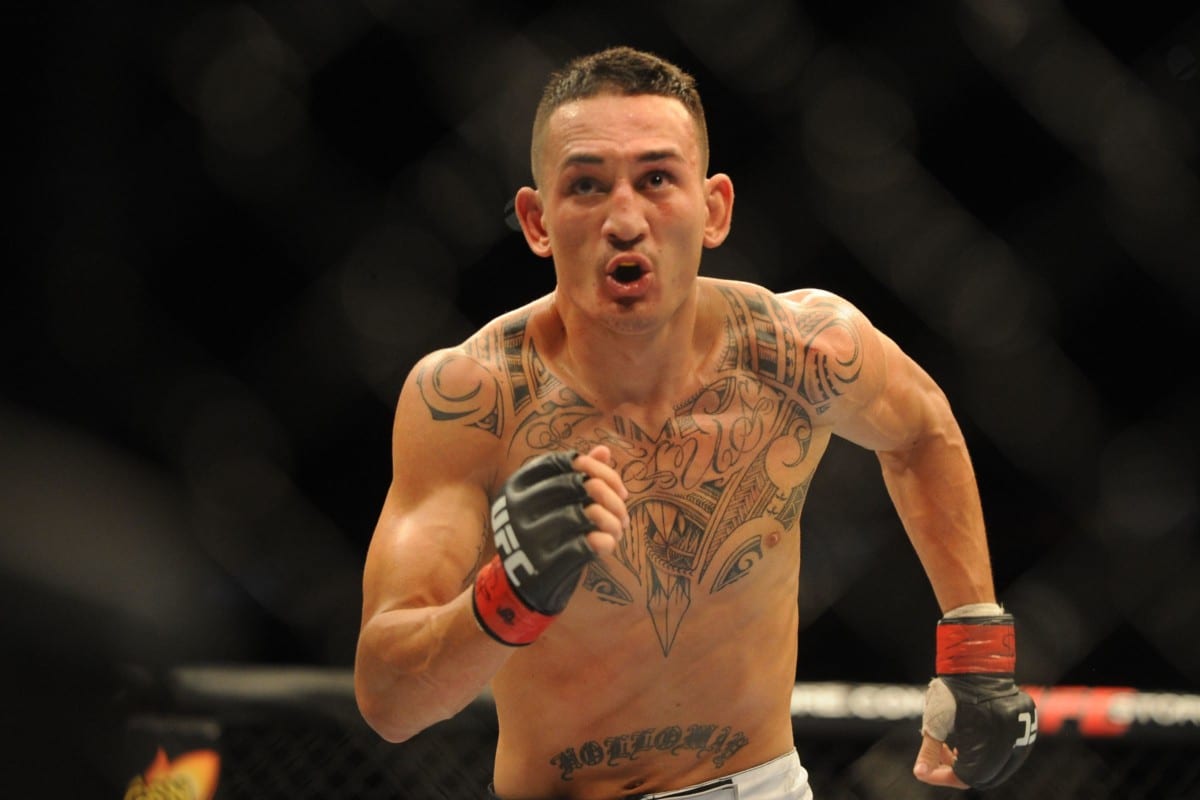 2017 Fighter of the year Max Holloway is wasting little time in stamping his mark on the next twelve months.
Just one week into the new year, and Holloway already has his next featherweight title defense signed and booked. He'll be meeting former lightweight champion Frankie Edgar on March 4 in Las Vegas, Nevada. It's a rescheduled contest, with the pair originally supposed to meet at UFC 218, only for Edgar to withdraw with injury.
Now, with the fight back on the menu, Holloway is ready to continue his run as 145-pound champion by meeting and defeating the names around him in the weight class. To do so, he's happy to just plow on and win fights, instead of going for the current trend of new champions to look for bigger name bouts.
"To be the best, you have to beat the best and that's what I wanted to prove. That's what I've been doing," Holloway said, speaking with FloCombat.com. "Of course every fighter wants the mega-dollars, but it's going to come. It doesn't always come right away and a lot of people try to rush it. I'm taking my time.
"I'm not over here trying to say someone else deserves something over me. That's fucking crazy ass talk, but I'm over here proving my worth. I'm going to keep on fighting and going. God's timing is perfect, and He don't make mistakes. That's why I'm here.
"I've been saying it for so long that to be the best you have to beat the best so come fight 'Blessed,' but at the end of the day, the fans are seeing and noticing what I've done. Anyone can talk the talk, but walking the walk is what matters. I feel like I'm doing a pretty good job at that. The Blessed Era is in full effect and we're on to the next one."
Despite being 36-years old, Edgar might yet pose a problem to Holloway's plans. A wily veteran with expert movement and phenomenal wrestling, Edgar has the opportunity to become the fifth man in history to hold UFC titles in two different divisions.
It also offers Edgar a chance to take a title from a Hawaiian. Having defeated BJ Penn for the lightweight title in 2010, Holloway looks at Edgar's wins over one of his heroes as motivation.
"There's a lot of history between [Edgar] and Hawaiian fighters," Holloway said. "I'm going out there to bring one back home, and hopefully next time the UFC will bring my ass all the way back home. Fighting out in the ninth island of Las Vegas is nice, but I want to fight in Hawaii. First thing is first, and 'The Answer' is back up, and I got questions for the man. Let's see if he can answer them for me."
Comments
comments