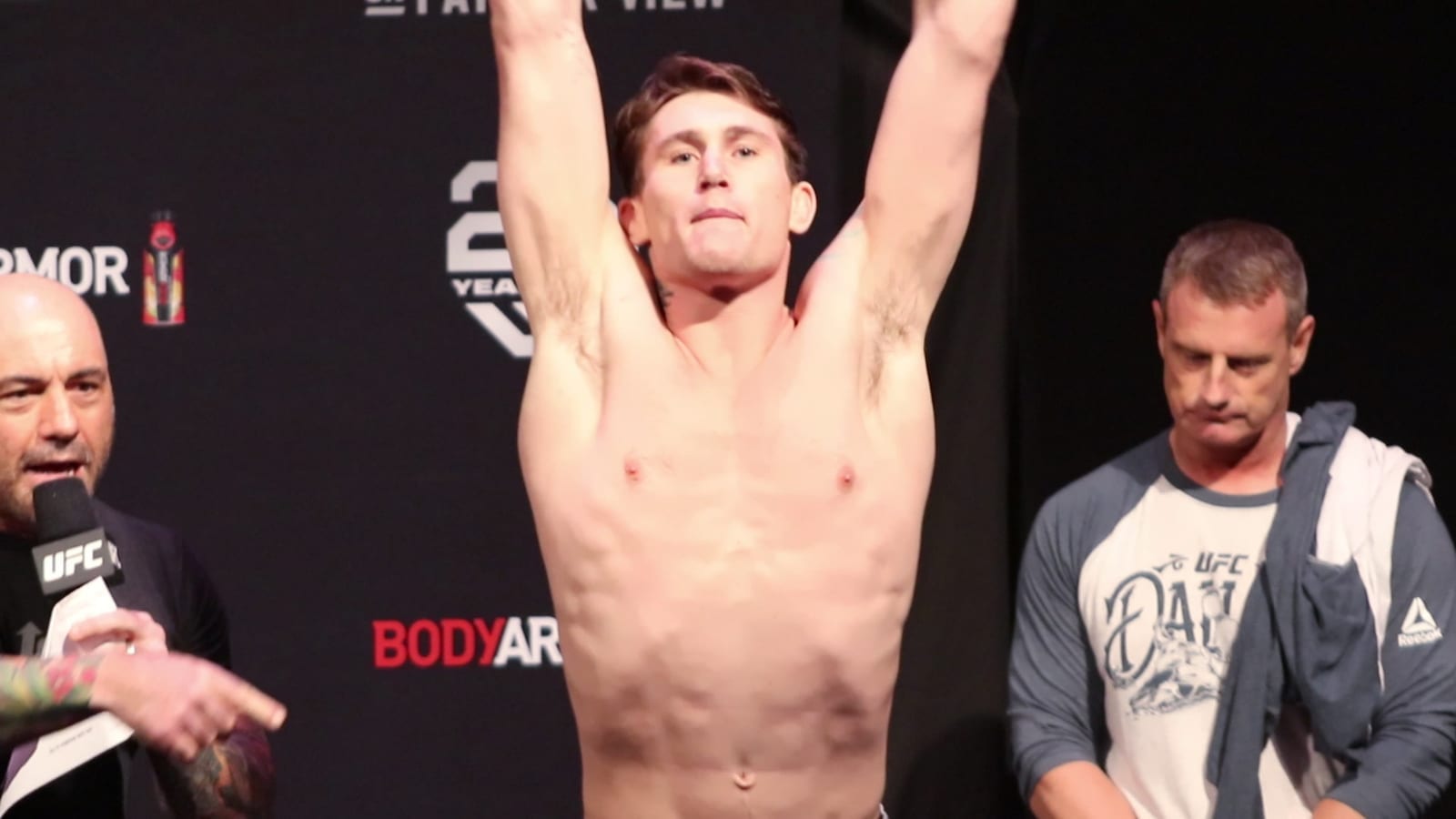 If you were to talk to Darren Till throughout his undefeated run through the UFC's welterweight division, he would tell you that a defeat wasn't on the cards — much less two of them in a row.
This is where the British former 170-pound title contender finds himself following first a submission defeat to then champion Tyron Woodley last September which was followed by a second round knockout defeat to Jorge Masvidal on home soil in March. Now with his next move still unplotted, Till appears to be open to the idea of heeding calls to move north to try his hand at 185-pounds.
Till posted the image early Tuesday from Brazil, captioned with the term: "Come den motherf*cking middleweights." Till has experienced weight cutting issues in the past, having missed weight for his Liverpool bout with Stephen 'Wonderboy' Thompson in May of 2018.
Till, who is one of the welterweight category's physically larger fighters, remains ranked 5th at 170-pounds and it would remain to be seen how he would fare against the likes of Jack Hermansson, Ronaldo Souza and Chris Weidman who occupy similar rankings at middleweight.
There is still no indication as to when Till may resume his mixed martial arts career but judging by his social media missive, perhaps we can glean that he has decided to do so at a different weight.
Comments
comments