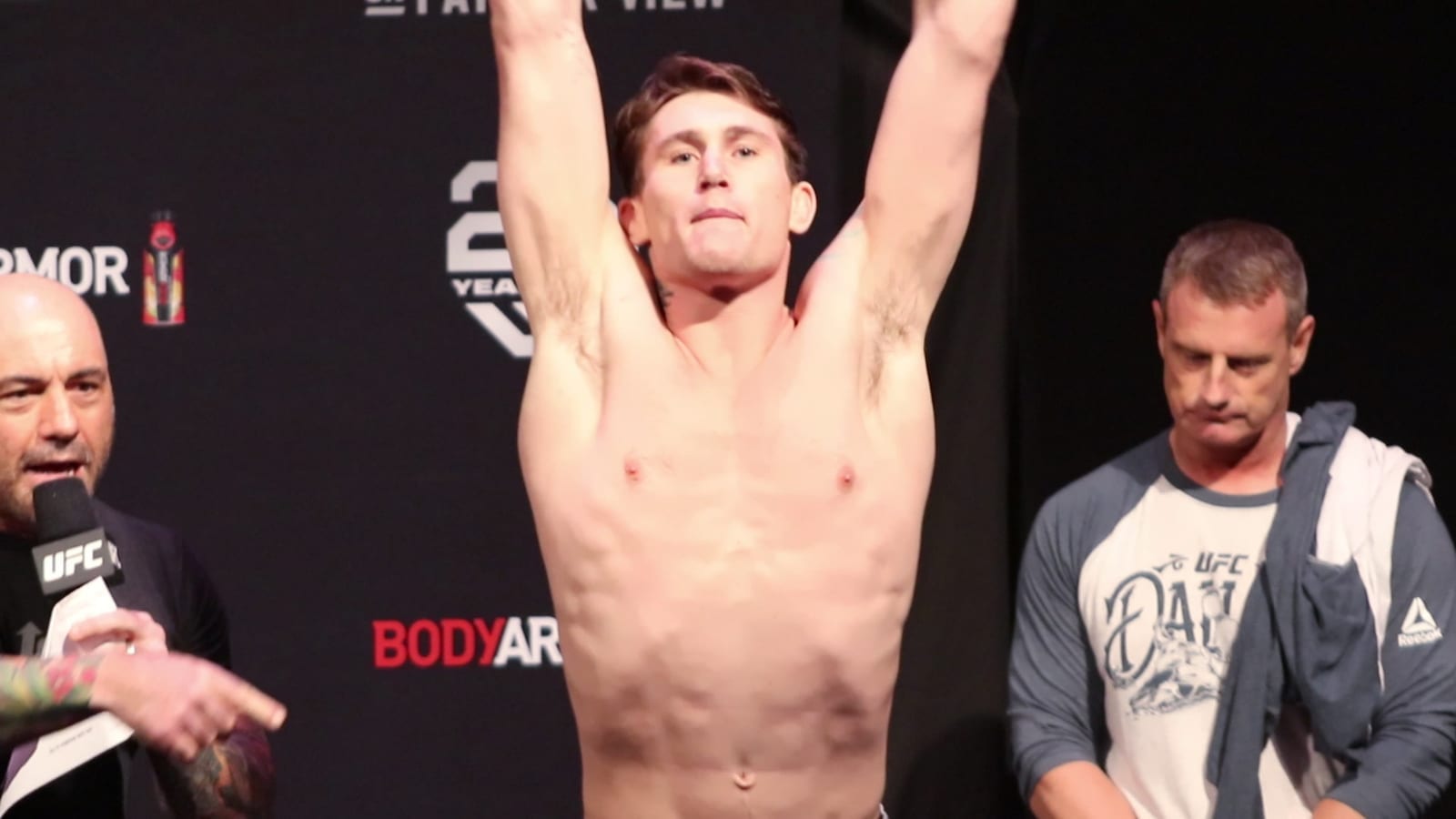 Darren Till's not wasting his Saturday night.

The UFC welterweight is set to headline a show in London against Jorge Masvidal in his first fight since falling short to Tyron Woodley last September. But while he might have finally found a game opponent in 'Gamebred', the Liverpudlian apparently still has his eyes on some other names in the UFC's welterweight division.
Namely newly signed Ben Askren.
@Benaskren pic.twitter.com/8nl7UheKxW

— Darren Till (@darrentill2) January 27, 2019
Ben… your a wanker

— Darren Till (@darrentill2) January 27, 2019
Ben ben ben::: your a fat wanker

— Darren Till (@darrentill2) January 27, 2019
@Benaskren where are you mateeeeeeee

— Darren Till (@darrentill2) January 27, 2019
Funky town is a shithole in one!!!! What is going on mateeeeeee???? Your a wanker and so is ye mum

— Darren Till (@darrentill2) January 27, 2019
Ben I don't give a fuck about my low iq your still a prick

— Darren Till (@darrentill2) January 27, 2019
Ben askran sucks big horrible herpes cock

— Darren Till (@darrentill2) January 27, 2019
And his harsh words didn't end with Askren. Till also managed to find time to fire off a few words at Colby Covington,
@ColbyCovMMA is a fucking big fat shit house!!! Werdum threw a boomerang at ye face and ye asked ye sister for back up you fucking tied faced rat

— Darren Till (@darrentill2) January 27, 2019
@RdosAnjosMMA scared rat

— Darren Till (@darrentill2) January 27, 2019
@SPonzinibbioMMA scared rat

— Darren Till (@darrentill2) January 27, 2019
–
Comments
comments