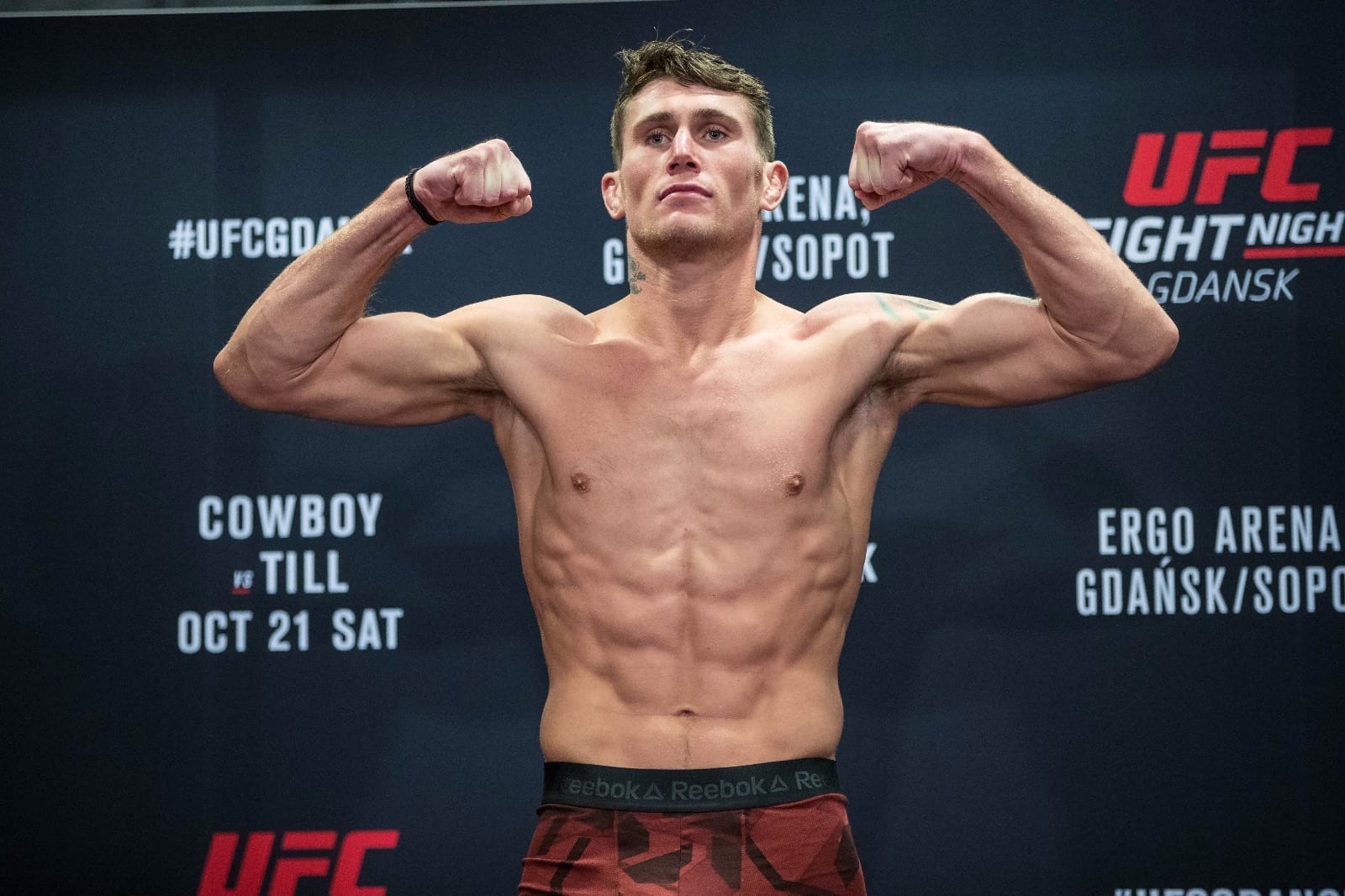 When Darren Till steps in to the Octagon at UFC 228 to meet UFC welterweight champion Tyron Woodley, he'll have the chance to become just the second man from the United Kingdom to win UFC gold.
The first, famously, was Michael Bisping, who stunned the MMA world when he defeated Luke Rockhold in 2016 after having spent years toiling in the UFC ranks without receiving a title shot. According to Till, there is no envy about not being the first British man to raise the title, and instead he appreciates Bisping winning the belt when he did.
"I think it's got nothing to do with skill set," Till said, speaking with ESPN. "I think it just boils down to right place, right time and just being able to break them big fights. Maybe it wasn't England's time and right now I feel like it's England's time.
"We've got so many good fighters at the moment and I'm one of them, I know I am. Bisping deserved to be the first champion from the U.K. He paid his dues. Now it's me. I am going to be England's second world champion. There's no doubt about that whatsoever. Tell me any different."
And as for being at the right place at the right time, Till believes Bisping's sudden success is in part down to the UFC and USADA's increased efforts in clamping down on performance enhancing drugs.
"I believe he had a lot of setbacks due to other people's doings," Till said. "Bisping is a clean athlete and it comes down to whether you're clean or not. I'm totally against the use of drugs and steroids in the UFC and any performance enhancing drugs. Shows a lot about someone's mental state if they have to do that. I don't agree with it and Bisping never felt like he had to do it, so it's only right he won the world title when he did."
Comments
comments