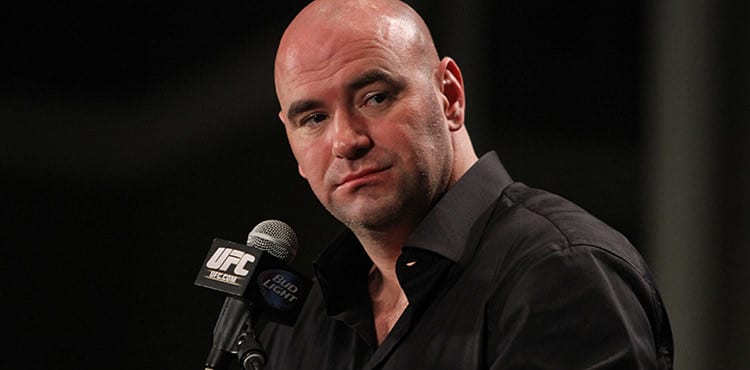 When UFC president Dana White first announced his interest in starting Zuffa Boxing, he did so with his usual confidence and bluntness.
The new enterprise wouldn't conform to boxing norms, White said, in that it wouldn't work alongside the already established commissions. While it wouldn't quite be apart of the UFC, Zuffa Boxing would stand alone in the world of pugilism.
Unfortunately for White, that desire to do things differently appears to be slowing things down.
After stating earlier this year that he'd be making a 'ballsy move', White revealed to the UFC Unfiltered podcast on Tuesday that things hadn't quite spun out in the boxing world as he'd thought.
"This is one of those things I said I'm going to put my toe in, I'm not diving in head first," White said. "We're still working on stuff.
"A lot of things didn't line up the way that I thought they would in the boxing world, when I said we're about to make a ballsy move," he continued. "The thing kind of took a left turn, so I wasn't able to make an offer on that deal yet. But when that deal does happen, and when it comes, I'm going to jump in."
While White didn't go into specifics on what hadn't worked out for his plans, over the last few months he had noted interested in heavyweight champion Anthony Joshua, albeit how that interest would manifest itself is unknown.
Unfortunately for White, Joshua's promoter Eddie Hearn signed a deal with streaming service DAZN, and it was Hearn and that platform who managed to secure Joshua's future.
Comments
comments