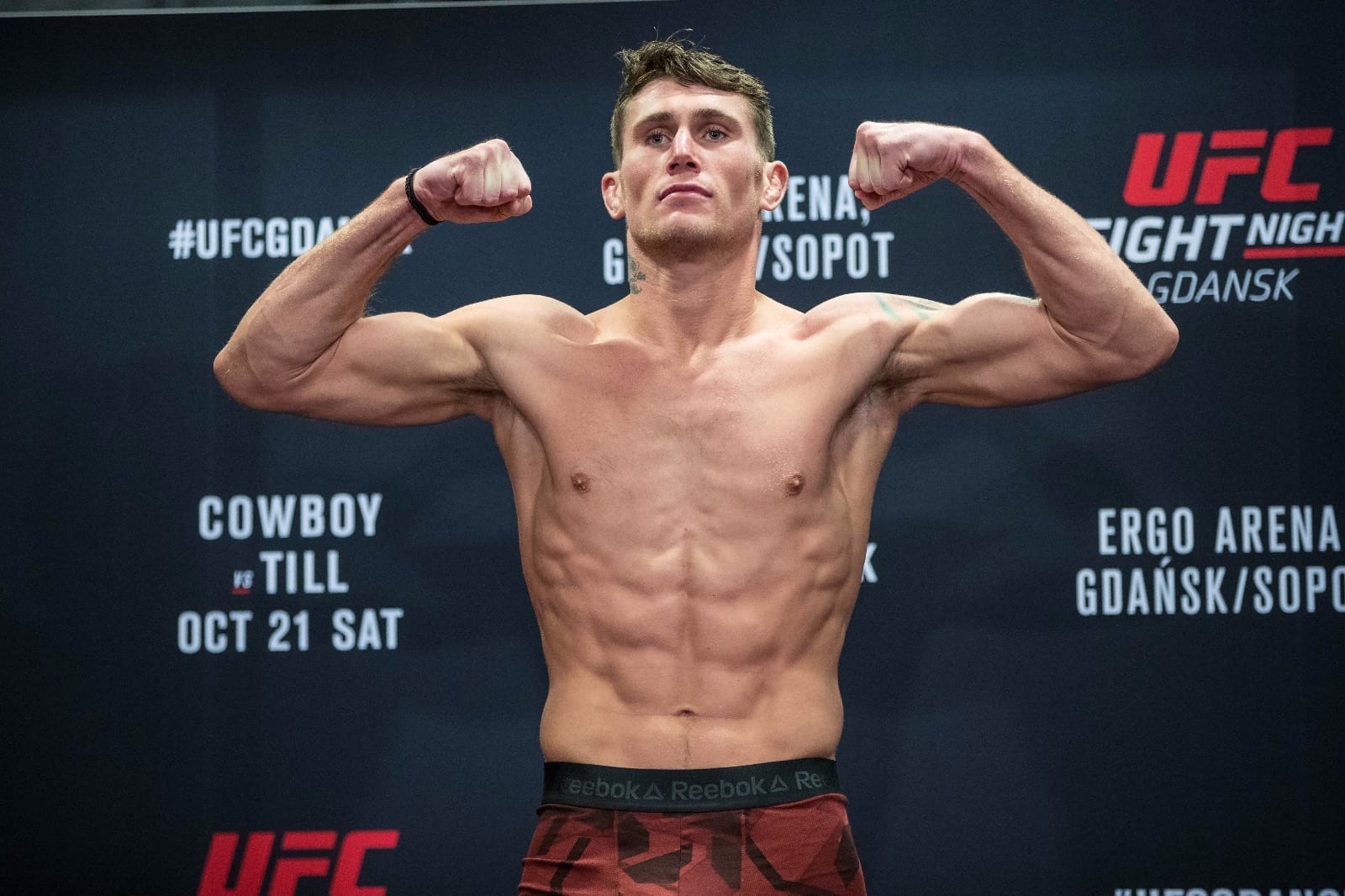 Darren Till is well aware that a portion of the mixed martial arts fanbase are unimpressed with him being granted a title shot.
Whether it's due to him missing weight last time out, or the nature of his razor tight win over Stephen Thompson, there has been a vocal backlash to the announcement that it would be Till — not UFC interim welterweight champion Colby Covington — who would face Tyron Woodley for the undisputed title at UFC 228.
According to Till, those decrying the UFC's decision have a point.
"Listen, you could just start calling me the honest ape," Till said, speaking to media backstage at UFC 227. "I'm honest. Yeah, it's saddening. He does definitely deserve a shot at the title. Apart from him being a cunt, he earned that right. I'll always tell the truth but there's a certain side of things. I don't know the logistics, but I know that he was meant to have been injured and also he wanted to fight on his terms, his date, his terms.
"Listen, the champion's ready to come back. You have to do what the champion says. That's how it goes. Woodley's the kingpin of this division so, you know, whatever went on there politics wise, I was willing and ready. Whether anyone thinks I deserve a title shot or not, I was the first fucking person to say I didn't deserve a title shot — if the UFC says do you want to fight Tyron Woodley, I'm not going to turn it down, so I beat Woodley, Colby gets his shot at me."
Still, like it or not, it's Till vs. Woodley for the world title. And despite the naysayers who believe Till will ultimately fail to live up to the hype of his rapid rise, the Liverpudlian is looking forward to proving everyone wrong.
–
"There's certain fights that, you know, my last fight it wasn't the most exciting fight, but the funny thing is that I said I was going in there to knock Stephen Thompson out and what I did was I'm 25 years old. He's 35," Till said. "And I went in there and had a technical chess match with him when everyone expected him to just be this crazy, angry fighter coming forward, so I've done that. The fight before, I fought Cowboy. I aggressively beat him, you know, I marched him down.
"It's sort of going to be that style with Tyron. I'm gonna march him down onto the back of that cage. I'm gonna be wary of his, you know, he's got a lot of power and his wrestling, I'm gonna be wary of that but a phrase I like using lately is 'make what's weak stronger', so I don't want to worry about what his strengths are. I want him to worry about what my strengths are and work on them even more so I'm gonna march this motherfucker down."
Comments
comments