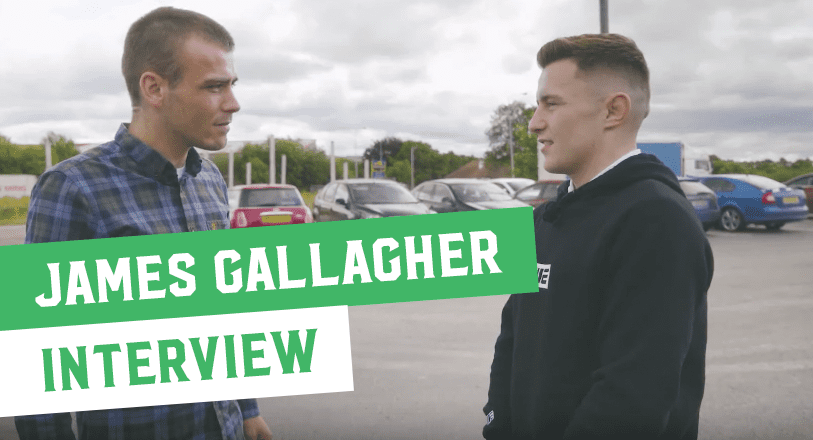 James Gallagher has been told that he will one day be a world champion since he was 15-years-old.
The native of Strabane, Ireland, began competing in mixed martial arts at the astonishingly young age of 13 where, in his combat sports debut, he defeated a fighter who was more than 8 years his senior. It was that fight which brought him to the attention of John Kavanagh, who invited the teenage Gallagher to Dublin to train at SBG Ireland with just one caveat: no more fights until he turned 18.
Since making his professional MMA debut two and a half years ago, Gallagher has amassed a 7-0 record, with six finishes by submission. His last performance enshrined the Irishman in the annals of combat sports history, by joining the very brief list of mixed martial artists who have fought inside Madison Square Garden.
While an arena steeped in as much history as that may have added pressure to the shoulders of some fighters, not Gallagher. It took him just over two minutes to submit Chinzo Machida, a fighter twice his age and with an extensive, battle-worn family history of fighting excellence.
Nowadays in Strabane, among the streets where Gallagher grew up, stands a billlboard promoting their fighting son as part of his partnership with Monster energy drink, a physical manifestation of hours in the gym and all that comes with it: the improvement, the injuries and the brotherhood.
Next weekend Gallagher will move down to bantamweight to face Bellator debutant Ricky Bandejas in South Dakota. A win, Gallagher has been told, will secure a 135-pound title shot against champion Darrion Caldwell (who fights on the same card), possibly in Dublin by the end of the year.
"Being able now to fight in a world title contender fight — that's confirmed, 100 percent — number one contender shot next week, do that there, walk in fight for the world title in Dublin at the end of the year," Gallagher said to The Mac LIfe.
"It will be nice to be able to walk around here with the belt."
Gallagher credits the ease in which he has adapted to life as a bantamweight fighter to the advice of nutritionist George Lockhart, a man first employed by Conor McGregor two years ago but who has had a growing influence on the locker room at SBG Ireland.
"Working with George Lockhart," Gallagher says of how he managed the drop to a different division.
"Anytime that I looked a bit bigger it was just extra fat, it was unnecessary anyway. Now that I have stripped my whole body down I haven't lost any muscle mass. I have done all the tests. My muscle mass has gone up, my body fat has gone down so I'm actually not smaller at all."
Watch the full interview with James Gallagher below.
.
Comments
comments