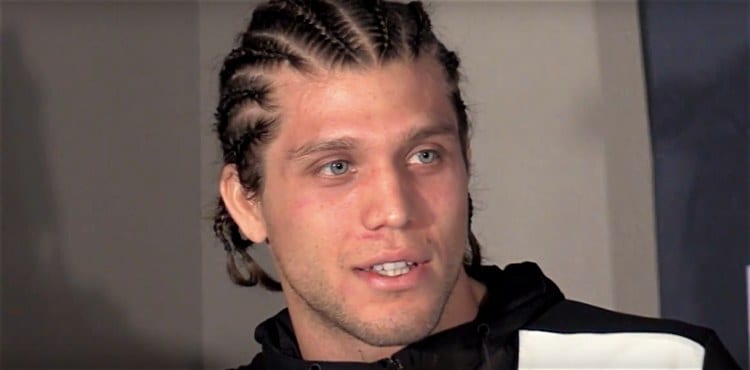 For some, Khabib Nurmagomedov represents an as yet unsolved puzzle. The undefeated Russian's wrestling ability has had almost every opponent he's faced on the back foot, and his meeting with Conor McGregor on October 6 is considered one of the most intriguing sporting clashes in the lightweight division.
But according to UFC featherweight title contender Brian Ortega, he's not seeing what everyone else is seeing in the UFC 229 main event. According to Ortega, should McGregor stick and move and control distance, Nurmagomedov's defensive striking deficiencies may prove to be a difference maker.
"From what I seen in that Michael Johnson fight, his chins not that great," Ortega said, speaking on a Metro PCS panel ahead of UFC 227. "His stand ups not something that you look at and go, 'oh it's too amazing' where you can't mess with him on the feet. The only thing he's got on everyone is he can take you to the cage, put that pressure on you, work that single leg, take you down, grind you out, get your arms tired in the first round, then you stand up.
"He does that for the rest of the rounds, and pretty much scores a decision."
Ortega and Nurmagomedov have been linked before. When Max Holloway was forced out of his fight with Nurmagomedov at UFC 223, Ortega is believed to have offered to step in and fight the Russian for the vacant 155-pound championship.
It seems his stance hasn't changed.
"I want to fight Khabib," Ortega said.
Comments
comments