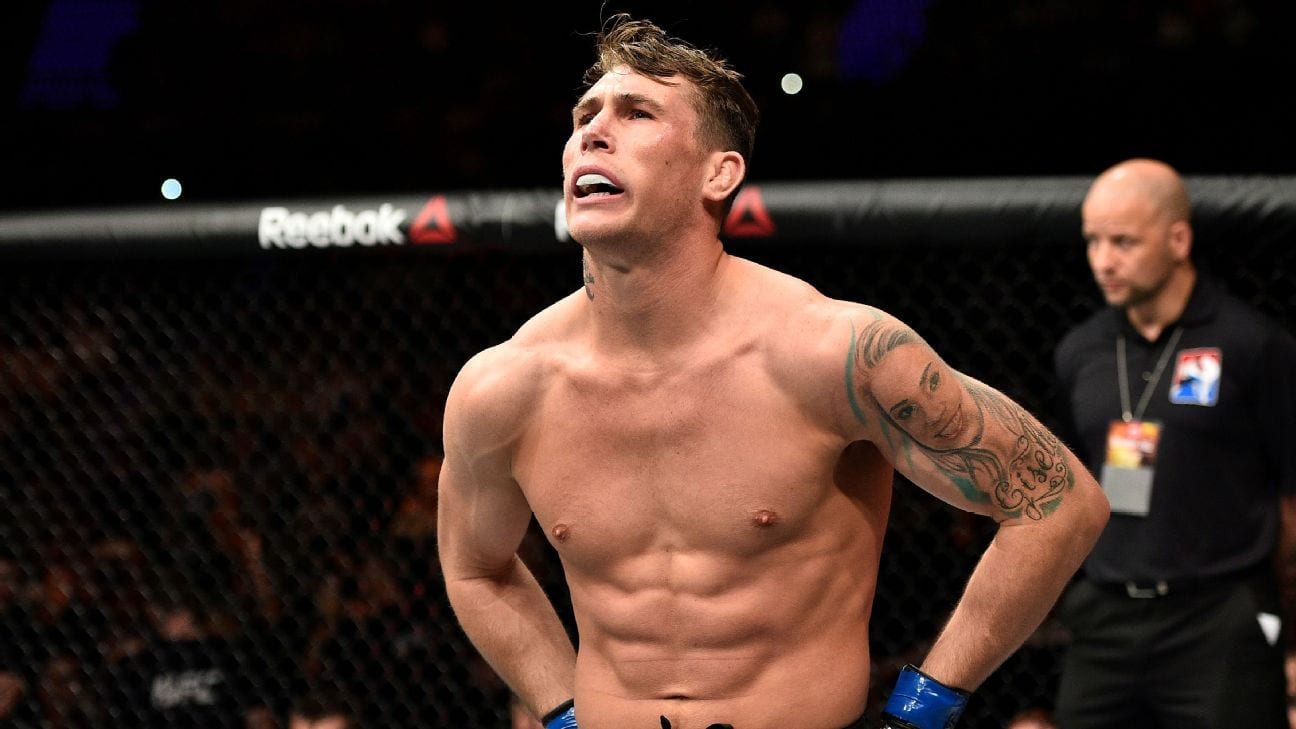 Darren Till can't seem to catch a break these days.
The former UFC title challenger has won just once (a split decision against Kelvin Gastelum) since his star-making turn against Stephen Thompson in Liverpool in the summer of 2018, losing the four of his past five since that night in front of a boisterous hometown crowd in the Echo Arena.
His recent career has been blighted by a series of ill-timed injuries which have ruled him out of fights with the likes of Jack Hermansson and Marvin Vettori, but was slated to fight for the first time since a September 2021 loss to Derek Brunson at the UFC's return to London next week — but was forced to pullout for a second time ahead of a fight with Hermansson after suffering another undisclosed injury.
And as he said to Block Assets, the stop-start nature of this career has led to frustrating times for the 29-year-old.
"It's so f*cking frustrating for me at the same time because I know my potential," Till stated. "I'm not downing anyone, but I'm the f*cking best out there and I know that, but it's just such a f*cking depressing time for me at the moment because, listen, trolls don't bother me, but it's just these f*cking comments — even fighters — and they're like, 'Oh, he pulled out.' I'm like, mate, come to my gym and I'll f*cking take you out.
"It's just so frustrating right now for me, it really is. I'm just at a f*cking low point."
Till, though, remains one of the more interesting fighters on the UFC roster. His striking has been lauded by the very best in the sport, and he looked to be standing on the precipice of his own world title run before he was submitted in his title bout with Tyron Woodley in 2018.
But as tough as it has been for him lately, he remains convinced of his own potential.
"Obviously I'm not drinking and taking drugs, that's not my way, but I still feel like that," Till said. "I'm not about that new age of, 'Oh, I'm depressed,' and mental health, and all of that bulls*** [because] I come from a different era, but it just makes you feel so f*cking low sH*t like this, man.
"Some of these comments get to you: 'Oh, retire now,' What do you mean retire? What the f*ck are you harping about? I haven't event dented my prime yet, I know where I'm at, but you just have to take that sh*t on the chin."
Comments
comments