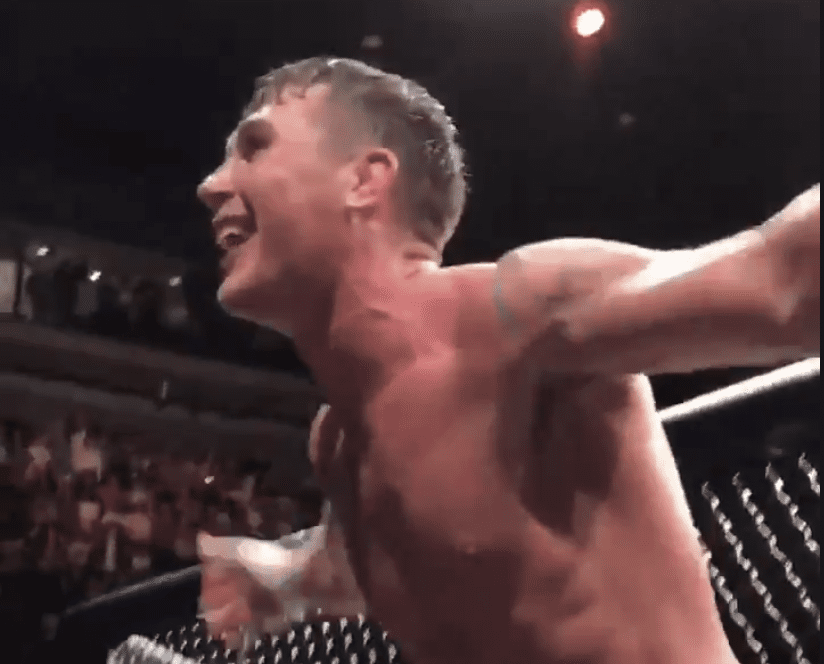 Darren Till has won the biggest fight of his career in front of a raucous home crowd in Liverpool, England, defeating Stephen Thompson via a judges decision.
As advertised, the fight made great viewing for striking fans, with the pair putting forth a five round chess match on the feet. While the judges gave the contest to Till, in reality there are arguments for both men. Thompson's lateral movement played havoc with Till's forward motion and hand feints, while Till's refusal to back up meant Thompson's attacks lacked the sting required to put the Scouser down.
Then, in the fifth round, the biggest moment of the fight came. Till finally managed to back the elusive Thompson to the fence, and landed his trademark left hand, dropping the American and nearly ending the fight. The judges unanimously scored the fight in Till's favour, with the scorecards reading 48-47, 49-46, 49-46.
LIVERPOOL STAND UP!!!@DarrenTill2 gets the decision at #UFCLiverpool pic.twitter.com/QSPYnINPcB

— UFC Europe (@UFCEurope) May 27, 2018
We never doubted @DarrenTill2… #JustSayin 😳 pic.twitter.com/PJdnbHBU2L

— UFC Europe (@UFCEurope) May 27, 2018
Truthfully, there will be some controversy about that decision, with plenty of pundits believed Thompson had done enough to earn the victory.
Regardless, Till's win did provide viewers with the impressive display of support expected. Prior to the contest, Till swapped his traditional walkout music of "In The Air" by Phil Collins for combat sports classic "Sweet Caroline" by Neil Diamond — something that had the Liverpool fans in raptures.
Darren Till walks out to 'Sweet Caroline' at #UFCLiverpool

Shivers. Down. The. Spine.

— #UFCLiverpool: Till vs. Wonderboy on BT Sport (@btsportufc) May 27, 2018
After that, it was five rounds of non-stop support, with repeated chants and cheers for Till throughout. And as perhaps to be expected, Till made the most of his time on the microphone, bellowing to the crowd that no one was doubting him from now on.
Comments
comments