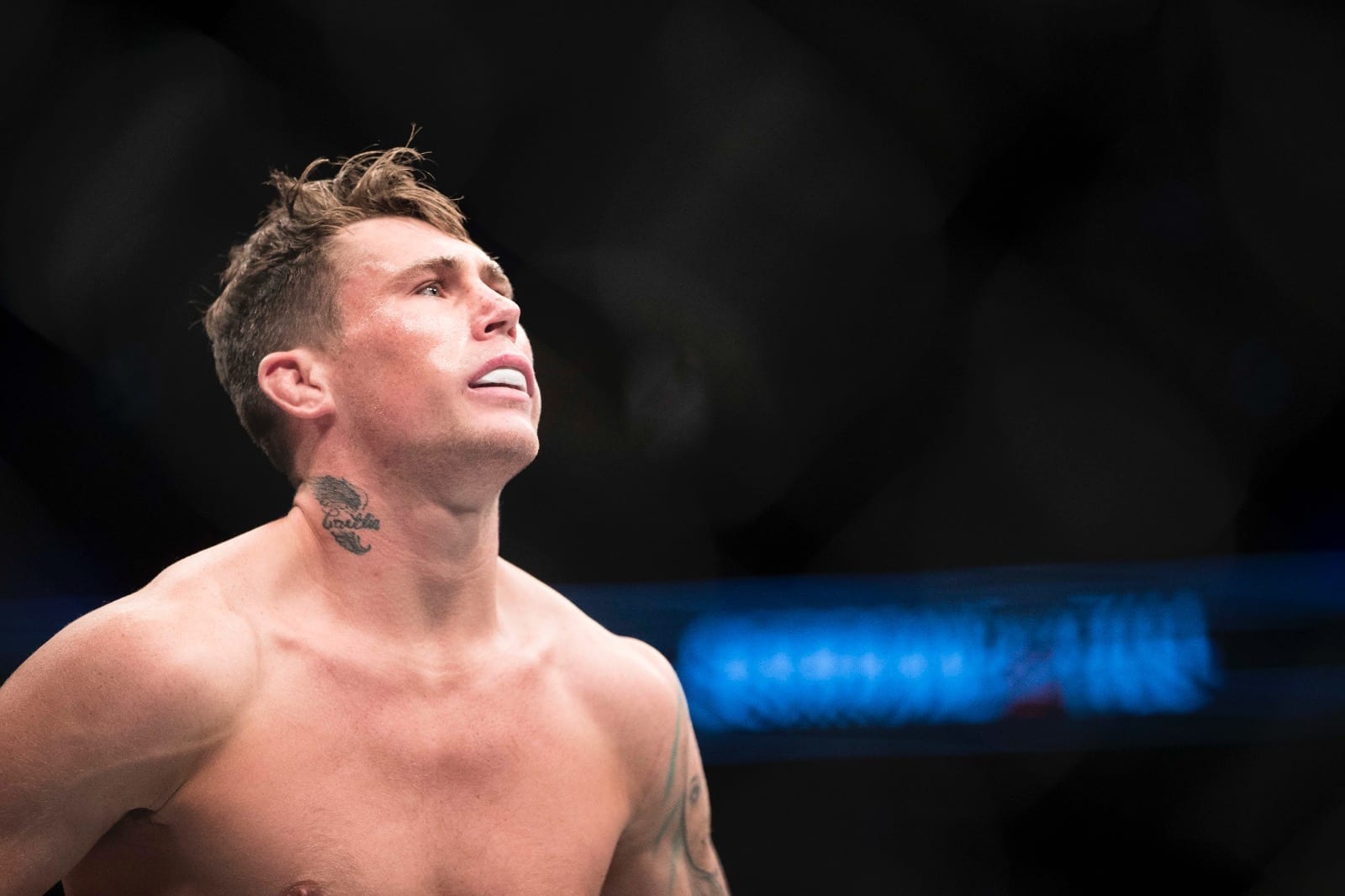 You'd think that an event on home soil would bring English welterweights Darren Till and Leon Edwards closer together, but at a UFC press conference in London today, there was anything but camaraderie.
Half way through proceedings, Edwards revealed he'd been trying to fight Darren Till in a UK vs. UK contest for around a year, only for Till to fight other names including current opponent Jorge Masvidal — something Till denied.
"You're time is definitely going to come, I'm telling you," Edwards told the Liverpudlian. "You're not as good as you think you are."
"Listen, I just know one thing. I'll punch a hole in your face," Till said back, smiling.
"I wanna see who's number one," Edwards continued.
"Right now in England, I'm the number one," Till said. "Well I am, I'm the main fucking event, mate. Come on son, let's have it right. Come on Leon, don't kid yourself brother. … It took you fucking five rounds to finish an old Cowboy. I destroyed him in one round."
From there, the pair would leave each other alone until Edwards once again made his pitch, this time calling for a contest in his hometown of Birmingham, similar to how Till brought the UFC to Liverpool.
"Me, Darren, hometown Birmingham," Edwards said. "Let's make that happen."
"It's not going to happen in Birmingham," Till quickly answered. "Nobody likes Birmingham. I'll speak with the UFC, we'll get back in Liverpool, mate. You can come listen to Sweet Caroline in Liverpool. I ain't going to Birmingham."
"It's the same as boxing," Edwards proposed. "The English don't want to fight the English, they would rather go fight around the world, get beat by world class fighters around the world. It's like [Amir] Khan and [Kell] Brook. Same kind of thing. They don't want to fight each other. I want the fight. When he wants the fight, I'm ready."
"Mate, I got Masvidal here to worry about," Till said. "I'm not worried about you, you need to worry about Gunnar, he's going to tap you out."
Comments
comments